'Science has no Borders' Community Gathering 2017
Description
'Science has no borders' is more than a name - it's a statement. It represents the aspiration that we have for our community and gatherings: to create an environment for networked engagement to learn, connect, promote your work or organisation, and gain feedback on ideas, prototypes or projects.
Our next gathering's theme is "Doing it together - science that benefits from community".
Call for introductions
This community gathering is a platform to pitch, or showcase/promote your organisation or your work (at whichever level of development it is at). It is an opportunity to meet others, learn from them and see what the other community members are up to themselves. So let's kickstart ideas and bring disparate groups together! To sign up to the event please register your introduction and organisation/project/idea here.

Visit ScienceHasNoBorders.org to see who is coming and get inspired before you even arrive!
Want to get a bit more 'physical' in sharing your ideas and projects? We encourage you! We welcome demos, open discussions, mini-workshops, performances, small-scale exhibitions, posters, and debates. See our FAQ for a description of these. Creative input on format welcome! Deadline for showcasing that requires equipment/set up: 4th June (it gives us time to gather materials you might need).
Don't have an idea, prototype, or project as of yet? We will also have an open 'elevator pitch' platform should you gain some inspiration on the day itself.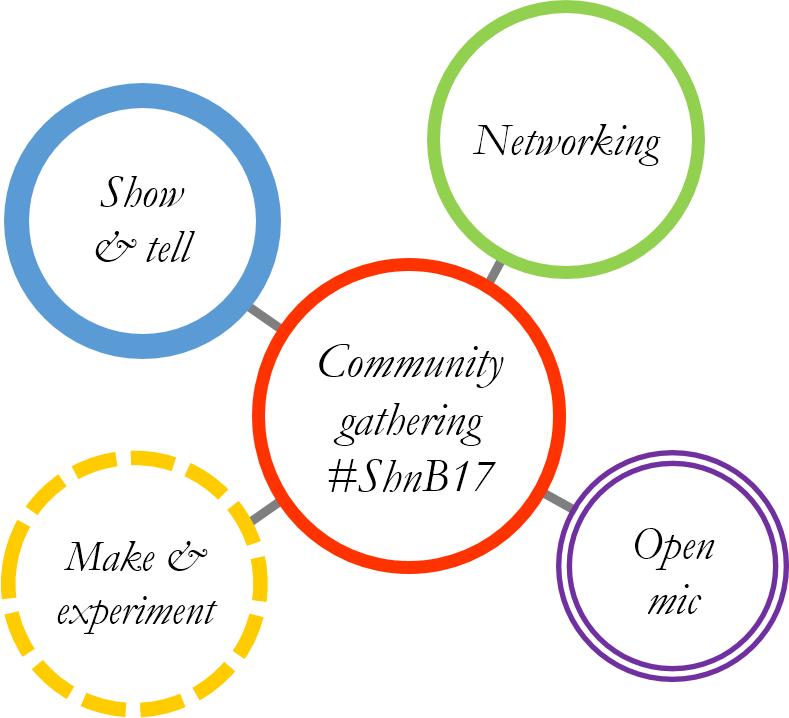 What: 'Science has no Borders' community gathering. Show and tell, open mic, networking, informal discussions, space for makers and showcasing experiments - open to all.
How: Please introduce yourself and your organisation/project/idea here
When: Evening of 16th (18:30-21:30) (wine & cheese) and 17th June (11:00-16:00) (take aways and healthy snacks, of course!)
Where: University College London; Chadwick Building - open space G04 & outdoor area. Nearest tubes stations: Warren St, Euston Sq., Euston. Enter UCL via Gower St. and turn immediately to the right. This is the Chadwick building; follow the signage.
How much: By donation for food & drink
This event is wheelchair accessible.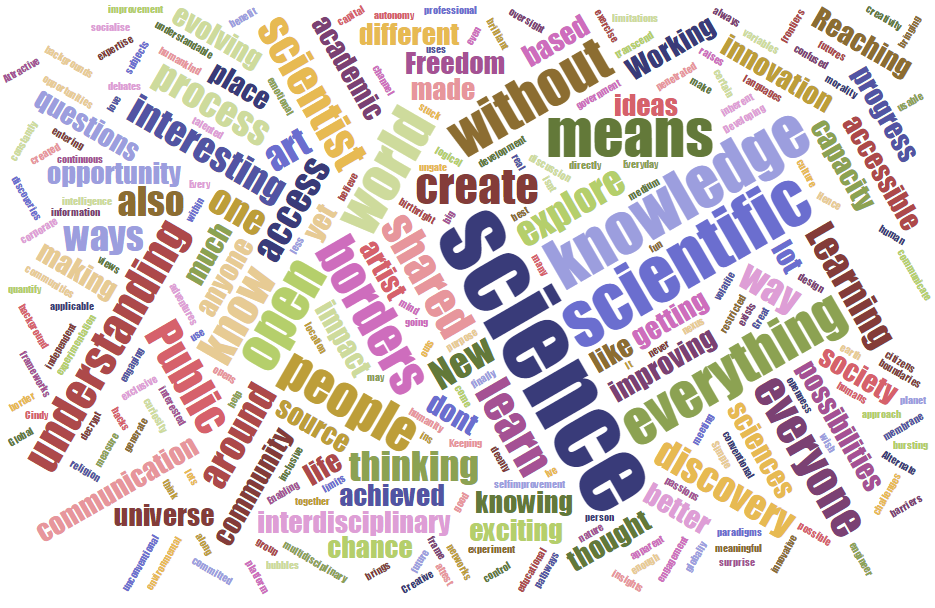 Call for collaborators and guests
Want to help make this event happen? Please register your interest here. We aim to spark interest and collaborations not only within the community but also with organisations and institutions that could guide and support this work. Follow the link above to help us identify local organisations, groups, and individuals that you'd like to see at the gathering.