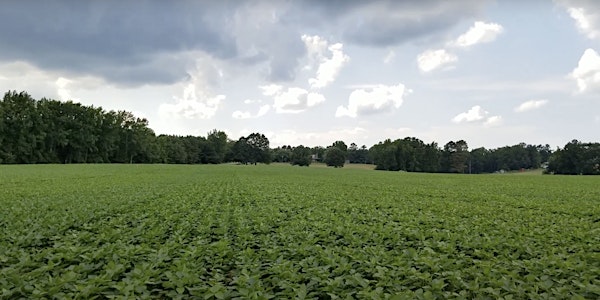 Science for Success: Nitrogen Fixation in Soybeans
Want to learn more about optimizing fertilizer applications in soybeans? Learn the new results from our national research projects.
By N.C. Cooperative Extension, Iredell County
Date and time
Friday, March 31 · 10 - 11am PDT
About the organizer
---
NC State University and N.C. A&T State University work in tandem, along with federal, state and local governments, to form a strategic partnership called N.C. Cooperative Extension, which staffs local offices in all 100 counties and with the Eastern Band of Cherokee Indians.
Read our Privacy Statement
N.C. Cooperative Extension prohibits discrimination and harassment on the basis of race, color, national origin, age, sex (including pregnancy), disability, religion, sexual orientation, gender identity, and veteran status.
Individuals with disabilities are invited to request reasonable accommodations to participate in Extension sponsored programs and events. Please contact the county Extension office offering the program at least 14 days prior to the event to make arrangements.