Learn how the sci-fi world inspires innovation in a not-so-fictional world.
About this Event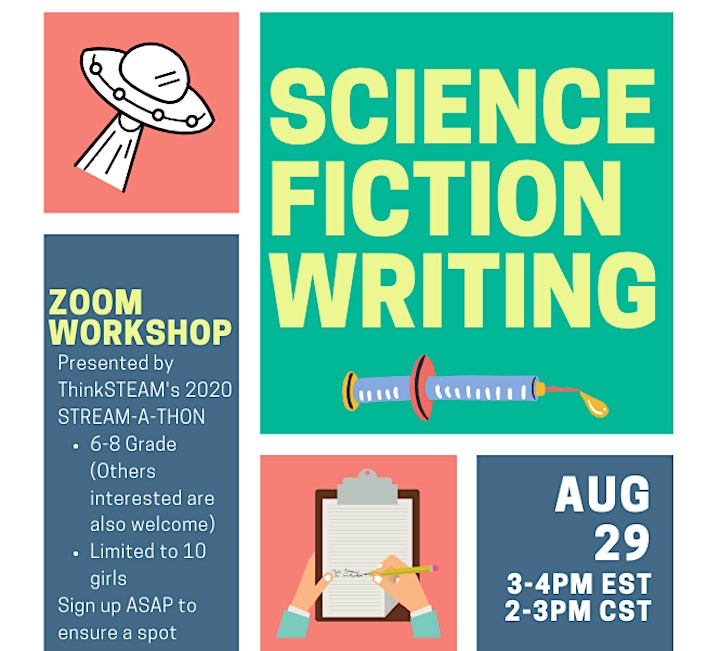 Zoom Link will be sent to everyone who registered prior to the workshop.
In this workshop, we will explore the science-fiction world and how that ties into our reality. We will walk step-by-step through the science-fiction writing process while simultaneously writing a science-fiction short story. We will end this workshop with a conversation about our favorite science-fiction authors and works. Be sure to sign up to ensure a spot! I can't wait to see you :)!
Welcome to girls in grades 6-8 (others interested are also welcome).
Materials required: A laptop or paper and pencil (whatever it is you prefer to write with).
Zoom links sent out 2 days in advance.