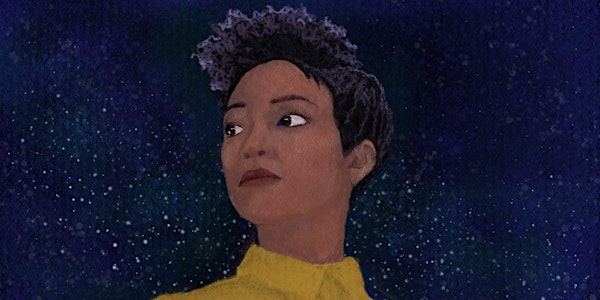 Science Fiction TV Dinner: Star Trek: Discovery
Join us for a Science Fiction TV Dinner with Star Trek: Discovery, featuring special guests Ted Pavlic and Alexandrina Agloro!
When and where
Location
Marston Exploration Theater, ISTB4 Building ASU Tempe campus 781 East Terrace Road Tempe, AZ 85281
About this event
The first Trek series born in the age of Prestige TV, Star Trek: Discovery presents a gritty, stubbornly weird, and ethically challenging take on Trek's spacefaring, post-scarcity future.
Discovery asks us to ponder how civilian science and technology research is adapted for military use in times of conflict (and whether it should be), the ethics of animal testing, and the development of hybrid bio-technical systems. It also reminds us of the thrills and the existential dangers of living off-world, and continues Trek's legacy as a leader in diversity and representation in science fiction, giving us a fresh opportunity to imagine a future where everyone has access to space.
Join us for a Science Fiction TV Dinner with Ted Pavlic, associate director of research at ASU's Biomimicry Center and assistant professor in engineering and sustainability, and Alexandrina Agloro, a media artist, community-based researcher, game designer, and assistant professor in ASU's School for the Future of Innovation in Society.
We'll have dinner for the first 150 guests.
**Water Bottles**: To cut down on waste and make our events more environmentally friendly, we will no longer offer disposable plastic bottles. Instead, we will have water bottle filling stations available, so please bring your own reusable container! We also ask that you bring a resealable container (like a screw-top bottle, flask, or covered tumbler) to help us avoid spills.
Location: Need help finding the Interdisciplinary Science & Technology Building IV? Here's a map.
Parking: Parking can be challenging on ASU's Tempe campus. We recommend that you use the Metro Light Rail to travel to the event, disembarking at the University Drive and Rural Road station. You can also use the Valley Metro bus system. If you'd like to explore options for visitor parking on campus, please visit the ASU Parking and Transit website.
Seating: Seating is first come, first served, and your RSVP does not guarantee a seat. So please arrive early, or at least on time!