Science Based Targets – Aligning your climate targets to science
Description
Welcome to this webinar organised by NMC and WWF where you will learn how to set science based targets which are in line with the Paris Agreement!
The Intergovernmental Panel on Climate Change (IPCC) Special Report on Global Warming of 1.5°C released 8th of October assesses the prospects for limiting global warming to 1.5°C and shows the critical need for urgent action. Approved by 195 governments, the report underscores the small window of opportunity we have to move from the dangerous path the world is on. Keeping global average temperature increase to 1.5°C will be a massive undertaking with implications for all sectors – but it is achievable.
Science-based targets (SBT) aim to provide companies with a clearly-defined pathway to future-proof growth by aligning their strategies with the goals of the Paris Agreement – the international accord to limit global warming to well below 2°C, and pursuing efforts towards 1.5°C. The SBT strives to use the most up-to-date climate science.
During this session, experts from WWF, will help participants understand Science Based Target, how to set their company's target and hear from the private sector on why setting science-based targets is good for business.
Stefan Henningsson, Senior Advisor Climate at WWF, will start the webinar by presenting the IPPC report, followed by Alexander Farsan, Science Based Targets Coordinator at WWF, who will talk about the SBT. Then a representative from Tetra Pak will present how they work with SBT.
Agenda:
Welcome

What does science say? Short presentation on IPCC's latest report on 1.5°C and why 0.5°C makes a difference

What are science-based targets?

Tetra Pak presenting their target

SBT next steps/ announcements

Q&A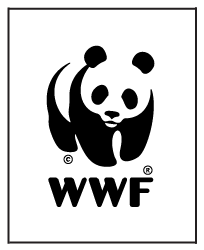 General information
Event: Webinar
Organisors: NMC and WWF
Language: English
Last day to register: November 11th, 2018
Participants: The webinar is open for both NMC members and others.

Cost: The webinar is free of charge.
Cancellation: If you are registered but can't come, we kindly ask you to notify us by sending an email to info@nmc.a.se.
Webinar: The link to the webinar will be sent out via email the day before the event starts.
Contact: If you have any questions about the webinar you are welcome to send and email to info@nmc.a.se, or to call 010-505 14 45.
Do you want your organisation to become a NMC member?
Read more and register here!


NMC Archive

After the event, we will upload all material, speaker presentations, relevant links and the web recording in the NMC Archive on our website. There you will also find material from previous events and seminars. Please note that NMC Archive is only available to members and therefore you must log in to access the material.