About this Event
Get all the information about nutrition, slim down, and feel great
Good nutrition is the key to achieving and maintaining healthy weight and lifelong good health. This nutrition workshop will show you how to manage your diet so you get the most bang for your buck. It gives you the know-how to put together a shopping list, prepare healthy foods, and easily cut calories.
Learn how to eat a healthful diet—one that focuses on foods and beverages that help achieve and maintain a healthy weight, promote health, and prevent chronic disease.
This science-based Nutrition talk reflects the latest suggested guidelines and details in plain English so you can incorporate these recommendations for living a nutritionally sound life.
Understand Macro and Micro nutrients, calories etc
Decipher the latest nutrition facts, labels, and guidelines
Understand why sugar is the most controversial subject in diet today
Causes of inflammation and the food sources (many are hidden in 'healthy' food)
Is Fat Friend or Enemy How to really lose weight (fat not water weight)
Grasp the truth about vitamin supplements and energy drinks
Make informed decisions about your own nutrition choices
Where to find more information online about the food you eat and if they are good for you (such sources are used by doctors, dietitians and nutritionists).
Debunking mths, Q and A
An apple a day may not necessarily keep the doctor away, but after attending this talk you can be on your way to living a happier, healthier, and longer life.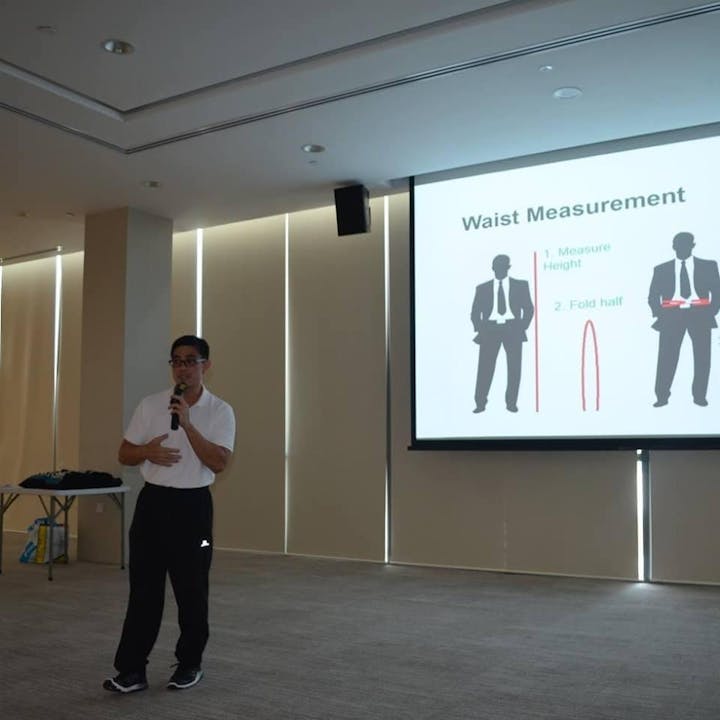 Speaker, Coach Paul Kuck
Master's Degree in Exercise and Nutrition Science (top in cohort), UNIVERSITY OF LIVERPOOL / Chester College
'Gold' Certified Medical Exercise Specialist (CES), AMERICAN COUNCIL ON EXERCISE (ACE)
Certified Weight Management Specialist, ACE
Certified Nutrition Specialist, ACE
Professional member, ACE
Over 20 years in Personal Training in Singapore helping clients in Disease prevention and rehabilitation
Founder, Fitness Tutor (www.fitness-tutor.com)
Author of thousands of article relating to health, wellness, fitness and nutrition
Lecturer, Fitness Instructor Course, Singapore Sports Council
Creator, Body-Transformation-Programs, Be a walking gym etc
Testimonials from past participants
"I thought I knew everything about food until I have attended this talk. I did so many mistakes and no wonder my weight didn't come down and why I fell sick so often."
"The speak (Paul Kuck) really gave us many insights about nutrition. About 50% of the contend are new to me. What a great talk!"
"Interesting and informative talk"
"Look, I am a qualified health expert myself and I had attended many health and nutrition talks before but this is the best so far. Most nutritionists either talked about outdated stuff like 'fat and cholesterol is bad' etc, or their information lacked depth, or trying to sell MLM supplements/products or simply they themselves know very limited stuff. Paul gave a lot of latest information all based on science (with evidences to back) and common sense. Good stuff. Highly recommended"