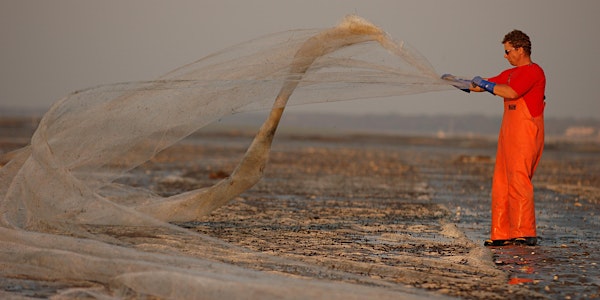 Science at Our Shores: Woods Hole Sea Grant Research Symposium
Researchers explain the work they're doing to investigate pressing environmental and coastal issues at our shores.
When and where
Location
WHOI Redfield Auditorium 45 Water Street Woods Hole, MA 02543
About this event
1:00 – 1:05 Welcome from Mark Abbott, President and Director of Woods Hole Oceanographic Institution (WHOI)
1:05 – 1:20 Overview of the Woods Hole Sea Grant program (Jennie Rheuban, Research Coordinator)
1:20 – 3:00 Presentations of research results from 2018-2020 Woods Hole Sea Grant funded projects
Mark Hahn (WHOI) and Chris Reddy (WHOI) - Halogenated Marine Natural Products: A Potential Risk to Human Health?
Di Jin (WHOI), Porter Hoagland (WHOI), and Hauke Kite-Powell (WHOI) - Valuation of Ecosystem Benefits of Living Shorelines
Joel Llopiz (WHOI), Rubao Ji (WHOI), Martha Hauff (Stonehill College), and Hannes Baumann (University of Connecticut) - Source-sink dynamics and habitat requirements of northern sand lance in the Gulf of Maine
Chris Neill (Woods Hole Research Center), Casey Kennedy (US Department of Agriculture), and Rachel Jakuba (Buzzards Bay Coalition) – A watershed scale analysis of nitrogen loading from cranberry agriculture in the Weweantic watershed of southeastern Massachusetts
Sheron Luk (WHOI), Amanda Spivak (University of Georgia) - Pond management and carbon storage in salt marshes
Jeff Turner (UMASS – Dartmouth) - Harmful Phytoplankton Blooms in Buzzards Bay, Massachusetts.
Steve Elgar (WHOI) and Britt Raubenheimer (WHOI) – Shoreline Resilience (remote presentation)
3:00 – 3:15 Break
3:15 – 4:25 Presentations of research projects and projects funded for 2020-2022
Adrian Jordaan (UMASS – Amherst), Michelle Staudinger (UMASS – Amherst), and Allison Roy (UMASS - Amherst) - Closing the loop: characterizing habitat requirements, movements, and life stage linkages of river herring in Massachusetts watersheds
Jordan Pitt (MIT/WHOI), Neel Aluru (WHOI), and Mark Hahn (WHOI) - Microplastics in Coastal Marine Animals: Defining the Problem
Scott Gallager (WHOI) and Jim Churchill (WHOI) - Assessing the Seasonal and Storm-Impacted Transport and Biological Fate of Micro- and Nanoplastics Discharged from Wastewater Treatment Facilities into Massachusetts Coastal Waters
Jennifer Jackman (Salem State), Owen Nichols (Center for Coastal Studies), Lisa Sette (Center for Coastal Studies), Stephanie Wood (UMASS – Boston), George Maynard (Cape Cod Fishermen's Alliance), Cynthia Wigren (Atlantic White Shark Conservancy), Marianne Long (Atlantic White Shark Conservancy), Megan Winton (Atlantic White Shark Conservancy), Allen Rutberg (Tufts University) - Human Dimensions of Rebounding Populations of Seals and White Sharks on Cape Cod, MA
Marianne Long (Atlantic White Shark Conservancy) and Megan Winton (Atlantic White Shark Conservancy) - Understanding the Rewilding of Cape Cod: A curriculum unit for middle school learners
Megan Winton (Atlantic White Shark Conservancy) and Greg Skomal (MADMF) - Development and testing of a near real-time white shark forecast system for Cape Cod, Massachusetts
4:25 – 4:30 Thank you and closing statements (Matt Charette, Director, Woods Hole Sea Grant)