Description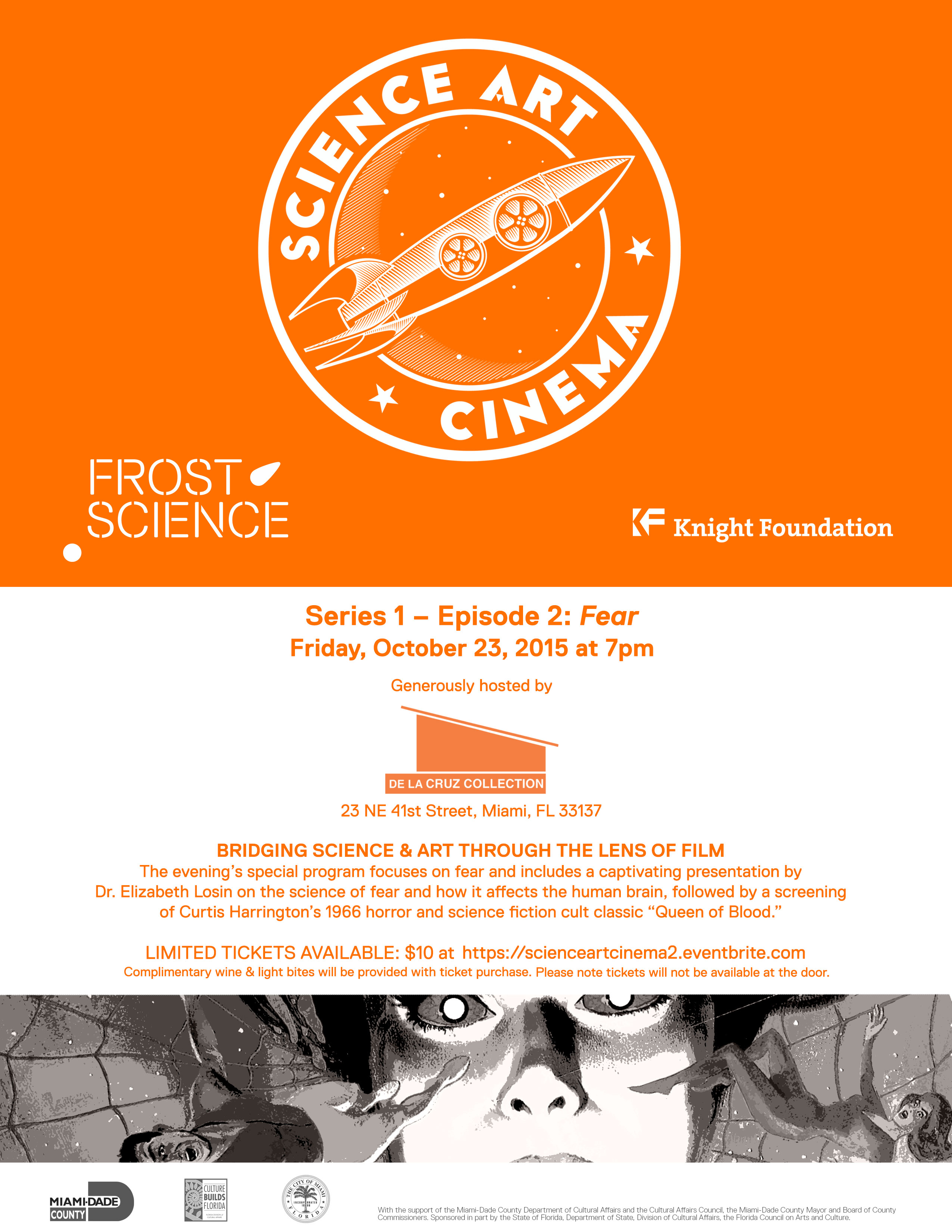 On Friday, October 23, the Patricia and Phillip Frost Museum of Science invites art aficionados, film lovers and science enthusiasts to attend the second Science Art Cinema, a performance event series supported by the John S. and James L. Knight Foundation, held at the de la Cruz Collection in the Design District.
The evening's special program, Science Art Cinema #2: Fear, will focus on fear and how it affects the human brain. The event will include a captivating presentation by Dr. Elizabeth Reynolds Losin from the University of Miami's Department of Psychology, who will provide insight on what occurs inside the human brain when experiencing fear. The screening of the science fiction cult classic "Queen of Blood" will follow the presentation by Dr. Losin. This 1966 B-movie, directed by Curtis Harrington, was crafted using footage from Soviet films, and stars Dennis Hopper, Judi Meredith, John Saxon and Basil Rathbone.

Guests will enjoy a special set by DJ Le Spam of City of Progress Studio and complimentary wine & light bites with ticket purchase.
Tickets are limited and will only be sold in advance. Tickets will not be available at the door.