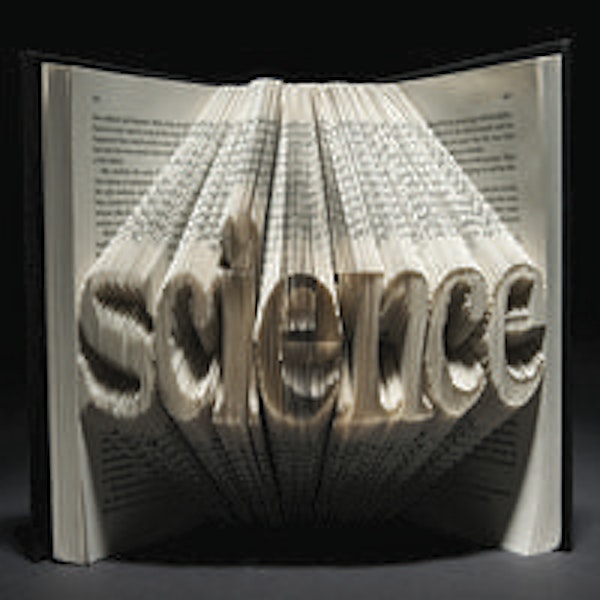 Science and Story Café: Meet the Authors - FREE
By World Science Festival
Date and time
Saturday, May 31, 2014 · 10am - 6pm EDT
Location
Kimmel Center for University Life 60 Washington Square S Commuter Lounge New York City, NY 10012
Description
Join top science authors for coffee and conversation throughout the day, shop our carefully curated selection of science books for sale, and have your books signed by participating authors.
Register for the World Science Festival's free events to receive early notification of special events, learn where you can have your photo taken with astronauts, and be the first to see the schedule of outdoor stage performances. Each week, the World Science Festival will randomly select one registrant to receive a science gift packet.
Edge @ World Science Festival: Real Scenarios That Keep Scientists Up at Night
11:00 AM – 12:30 PM
What should we be worried about? That is the question John Brockman, founding editor of the celebrated science website Edge, posed in 2013 to our planet's most influential minds. Six leading scientists share their worries and discuss their own recent books.
Host: John Brockman
Featuring:
Seth Lloyd
Amanda Gefter
Steven Pinker
Max Tegmark
Helen Fisher
Books on the Brain
1:30 PM – 3:00 PM
Neuroscientists are still trying to unravel the mystery that is the human brain: Dean Buonomano studies the causes and consequences of the brain's flaws. David Eagleman explores the subconscious parts of the brain. And Jennifer Ouellette investigates what about our brains distinguishes us as individuals. Join these authors of three recent books about the unsolved mysteries of the three pounds of matter that sits between our ears.
Host: TBD
Featuring:
Dean Buonomano
David Eagleman
Jennifer Ouellette
Brave New Word: This Season's Breakthrough Books in Science
4:00 PM – 5:30 PM
Go behind the scenes with authors of brand-new books making headlines right now. Longtime former ABC News correspondent Lynn Sherr hosts and discusses her new biography of astronaut Sally Ride, America's first woman in space. The New York Times' Nicholas Wade discusses his controversial bestseller on race and genetics. Physicist Katherine Freese shares her quest to understand what the universe is made of. And mathematician Edward Frenkel reveals his passion for how mathematics unites humans across cultures, continents and centuries.
Host: Lynn Sherr
Featuring:
Nicholas Wade
Katherine Freese
Edward Frenkel
About the organizer
About the World Science Festival
The World Science Festival is a production of the Science Festival Foundation, a 501(c)(3) non-profit organization headquartered in New York City. The Foundation's mission is to cultivate a general public informed by science, inspired by its wonder, convinced of its value, and prepared to engage with its implications for the future. 
Stay tuned for news about future events and programming.