SciDFTalks: Música y neurociencia - ¿Qué papel tienen en tu cerebro y salud?

Wednesday, March 20, 2019 from 6:00 PM to 8:00 PM (CET)
Event Details
El Scientists Dating Forum os invita el próximo miércoles 20 de marzo a las 18:00h en el Institut de Ciències del Mar, al primer SciDF-Talks de este 2019. En esta ocasión hablaremos de música y neurociencias y de como puede afectar a tu cerebro y salud.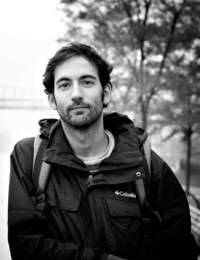 La música es el arte de combinar sonidos en el tiempo de una manera tan peculiar que provoca placer. Siendo el sonido una onda de presión, la música no es más que una combinación de ondas de presión. Cómo puede ser que, por una vibración compleja del tímpano provocada por estas ondas, se nos acaben por poner los pelos de punta? O que nos haga mover todo nuestro cuerpo en armonía con el movimiento de otros cuerpos? Cómo extrae nuestro cerebro esos patrones de combinación de sonidos que acabarán por generar sensaciones de placer y evocar episodios de nuestras vidas? Jordi Costa-Faidella, Investigador del grupo "Brainlab" adscrito al Instituto de Neurociencias de la Universidad de Barcelona, intentará dar respuesta a todas estas preguntas a través de ejemplos musicales.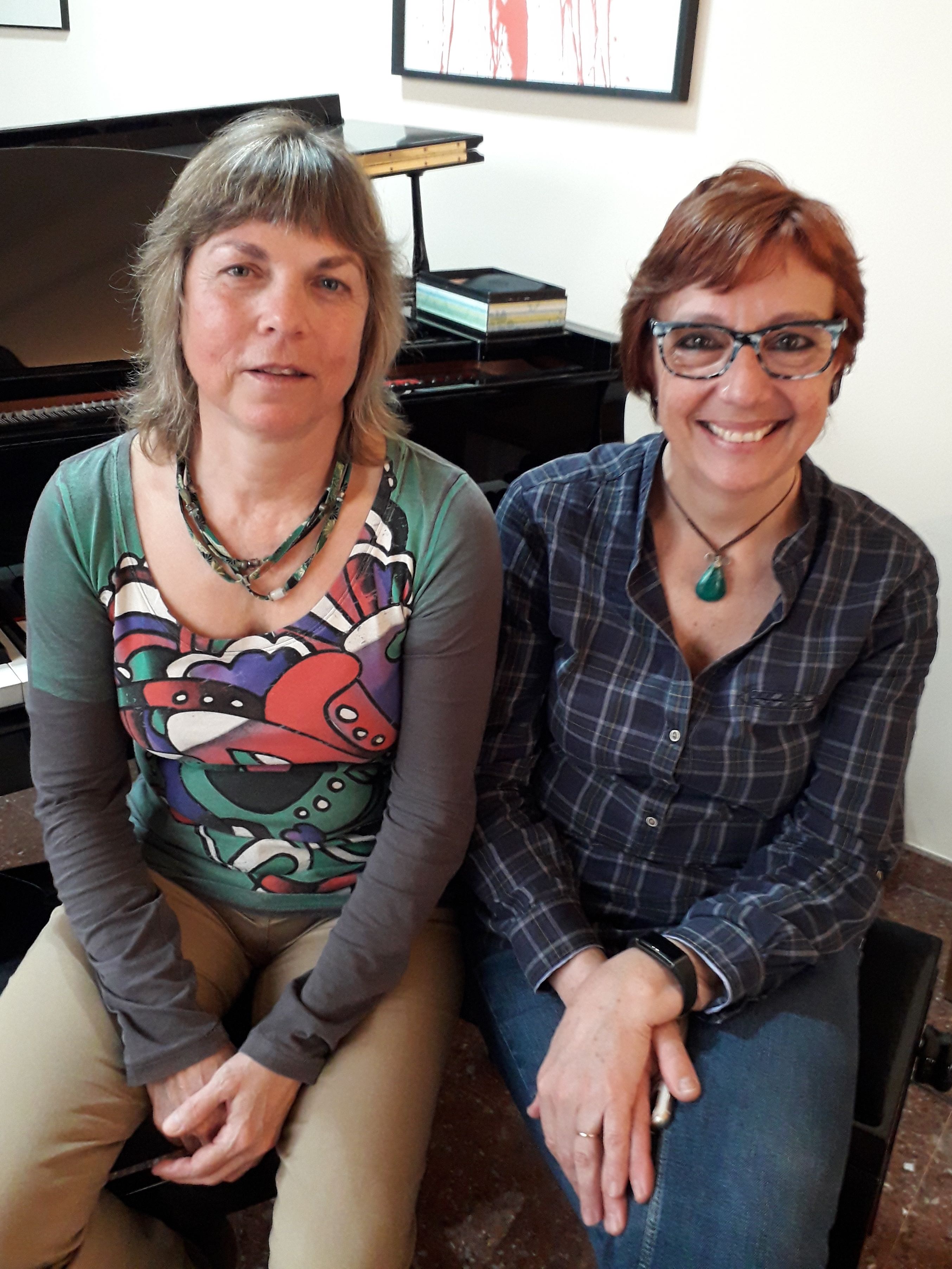 La musicoterapia se define como "La utilización científica y sistemática de la música y de todo tipo de experiencias musicales en un proceso interpersonal que facilita cambios de conducta en aquellas personas que sufren problemas físicos, cognitivos y / o emocionales". La musicoterapia utilizada en la fase de hospitalización es un recurso que permite cuidar a los pacientes y sus familias. Núria Bonet y Àngels Pagans nos mostraran los efectos que tiene la utilización de las distintas técnicas de musicoterapia en niños hospitalizados y sus familias.
¡Os animamos a todos vosotros y a vuestros amigos a venir y participar! No os lo podéis perder.
No olvidéis registraros en esta página
IDIOMA: castellano
Scientists Dating Forum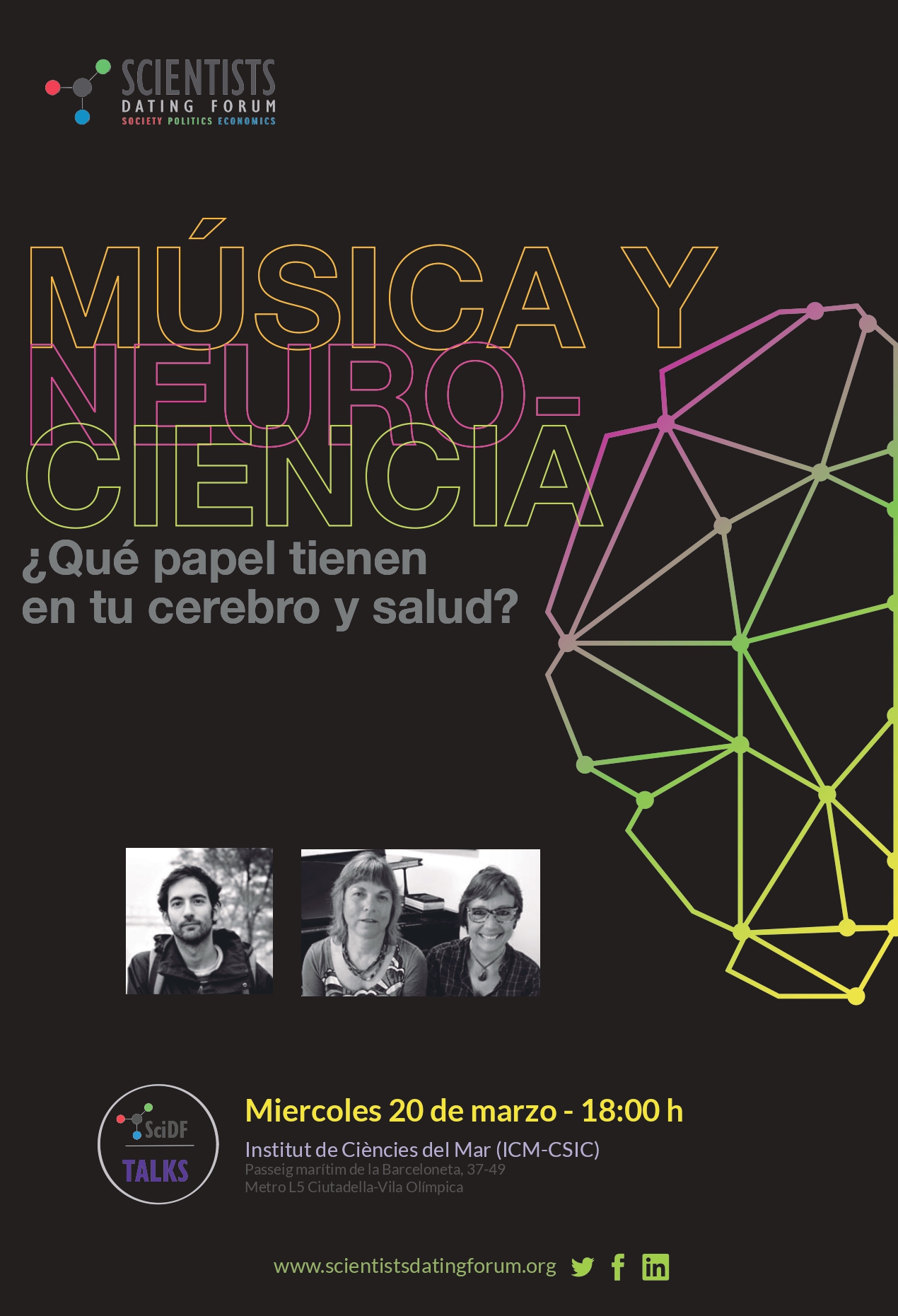 When & Where

Passeig Marítim de la Barceloneta, 37
37 Passeig Marítim de la Barceloneta
Institut de Ciències del Mar, ICM
08003 Barcelona
Spain


Wednesday, March 20, 2019 from 6:00 PM to 8:00 PM (CET)
Add to my calendar
Organizer
Scientists Dating Forum (SciDF) is an independent association integrated by a team of many interdisiciplinary young and dynamic professionals in the scientific, communication and managerial fields.
We aim at bringing scientists together and incentivize them getting engaged at the frontiers between science and politics, economics and society. 
SciDF organises debates in bars (SciDF-Bars), workshops at institutes (SciDF Talks), and participate actively at congresses (SciDF-Projects).
 http://scientistsdatingforum.org/