SciDF Talks: Sobrevivir en ciencia

Tuesday, February 20, 2018 from 6:15 PM to 8:30 PM (CET)
Event Details
Sobrevivir en ciencia. Apoyos y vías complementarias a la financiación pública
El Scientists Dating Forum os invita el próximo martes 20 de febrero de 2018 a las 18:15h en el CID-CSIC, a un nuevo SciDF-Talks, charlas de temática científica con debate y ¡pica-pica incluido!
La investigación está en crisis. La financiación pública es cada vez más reducida y conseguir todos los fondos que un proyecto requiere es cada vez más difícil. Sin embargo, existen otras formas complementarias para llevar a cabo una investigación más allá de la financiación pública. Debatiremos distintas maneras de conseguir apoyos con expertos en este tema, y veremos otras posibilidades no siempre contempladas por los investigadores.
Discutiremos sobre ello y crearemos y fomentaremos debate. Para ello contaremos con dos ponentes que nos darán visiones diferentes: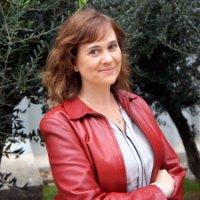 Claudia Nieva - Project Management Director en Mind the Byte
Dra en farmacia, Claudia ha dirigido su carrera profesional en la gestión de la ciencia y la innovación. Tras 15 años como científica, ha ejercido como responsable de transferencia tecnológica en entidades como el Hospital Clinic, Fundació Parc Taulí, y el Vall d'Hebron. Actualmente es Directora de Gestión de Proyectos en la empresa Mind the Byte.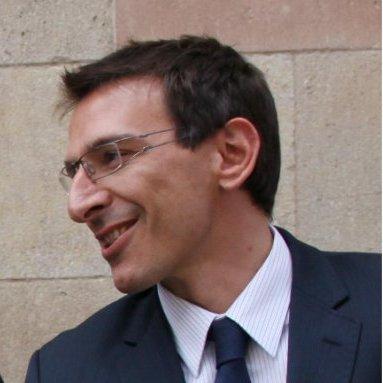 Ignasi López Verdeguer - Director Departamento de Ciencia en Fundación Bancaria "la Caixa"
Ignasi es licenciado en Física, y durante su carrera profesional ha ejercido diversas responsabilidades en la Fundación la Caixa. Actualmente es responsable de sus programas de Investigación e Innovación. Ha coordinado y participado en diversos proyectos europeos en el ámbito de la Ciencia y Sociedad y de la Investigación Responsable. Desde 2016, dirige el Departamento de Ciencia de Fundación La Caixa. También es chairman del Ethics Board del EIT Health, miembro del Expert Group de la Comisión Europea en Venture Philanthropy in Research, y miembro del Research Forum del European Foundation Centre.
¡No te lo pierdas!
SciDF-Talks.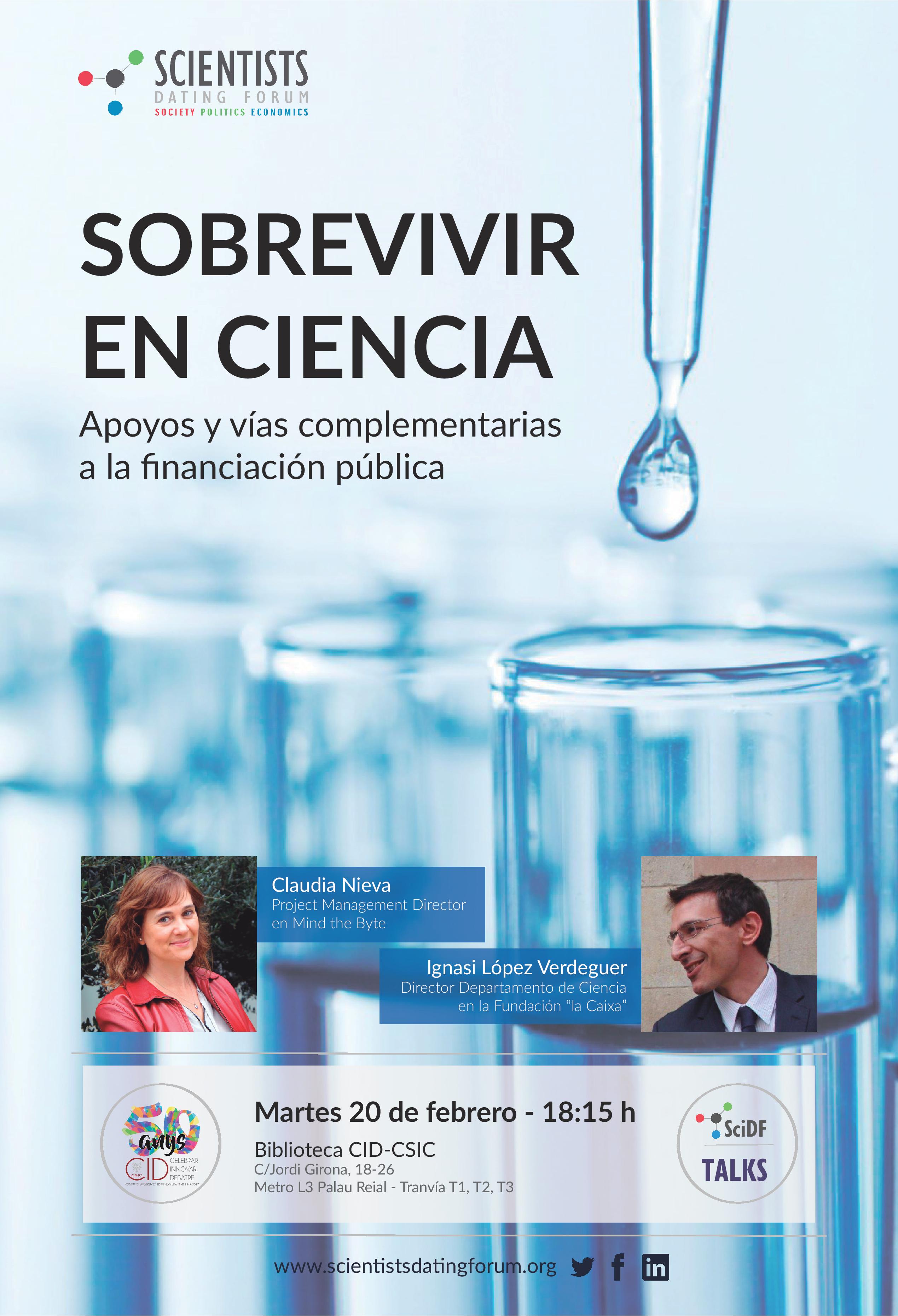 When & Where

CID - CSIC
Carrer de Jordi Girona, 18-26
08034 Barcelona
Spain


Tuesday, February 20, 2018 from 6:15 PM to 8:30 PM (CET)
Add to my calendar
Organizer
Scientists Dating Forum (SciDF) is an independent association integrated by a team of many interdisiciplinary young and dynamic professionals in the scientific, communication and managerial fields.
We aim at bringing scientists together and incentivize them getting engaged at the frontiers between science and politics, economics and society. 
SciDF organises debates in bars (SciDF-Bars), workshops at institutes (SciDF Talks), and participate actively at congresses (SciDF-Projects).
 http://scientistsdatingforum.org/