Description
The Golden Rule is Out the Window:
Has anyone ever told you to "treat others the way you like to be treated?" Well, what if we told you that treating others the way THEY like to be treated is the secret to achieving your goals?
This workshop will give you the tools to understand, cooperate and effectively communicate with those around you.
About Management by Strengths:
Management By Strengths (MBS) teaches that through a better understanding of a person's communication style ... by understanding their temperament, we are equipped to work (and live) more effectively with that person.

The term "Personality Profile" is frequently used, but temperament is even more basic. Many things go into forming a person's "personality" such as environment, upbringing, integrity, education, faith, job skills, etc. MBS goes deeper and focuses on each person's underlying temperament, which is the foundation upon which the personality is built ... understanding Nature vs Nurture.

The survey takes approximately 10 minutes to complete and the best thing - there are no right or wrong answers and there is no "best" MBS Profile Report. Everyone will learn their strengths!
For maximum benefit bring your whole team! The Management By Strengths program creates genuine enthusiasm, understanding, and cooperation among people. When managers and employees attend together, they begin to strengthen working relationships in a day, which might normally have taken years.
But how does this tie in with family communication? You'll get to share the survey with your family members (for free!) so you can all practice MBS at your next holiday gathering.
In addition to the training, attendees of this workshop will receive:
MBS Workbook - you can take this back with you and pull it out whenever you need it.
MBS Name Badge Sticker - put this sticker on your name badge at work so you can see other's styles!
MBS Table Tent - using these as place settings at your next gathering makes for great conversation starters.


Who Should Attend:
Management by Strengths is truly a great tool for anyone - leaders, employees and entrepreneurs alike. It is especially great for teams that work together and communicate with one another frequently (small or large).
How MBS Helps Organizations:

Team Building:

Learn critical elements of team building.

Increase productivity.

Reduce costly turnover.

Teach employees and coworkers how to support each other.
Sales Techniques:

Learn to identify a customer's decision-making style.

Increase in customer satisfaction.

Improve sales people's listening skills.

Learn methods of reaching an agreement.
Employee and Family Relations:

Learn how to be "proactive" rather than "reactive"

Resolve interpersonal conflicts.

Identify managers' and employees' leadership strengths.

Help your people better understand themselves.

Learn basic communication styles.
What Makes MBS Unique:
Gaining a better understanding of one's own temperament is an important first step, but most "profiling programs" stop there. MBS takes interpersonal relationships to the next level by teaching students how to focus on people that they interact with daily. During the Management By Strengths seminar students study the actual strengths of themselves and their coworkers, rather than abstract concepts or psychological theories.




Our Expert Speaker: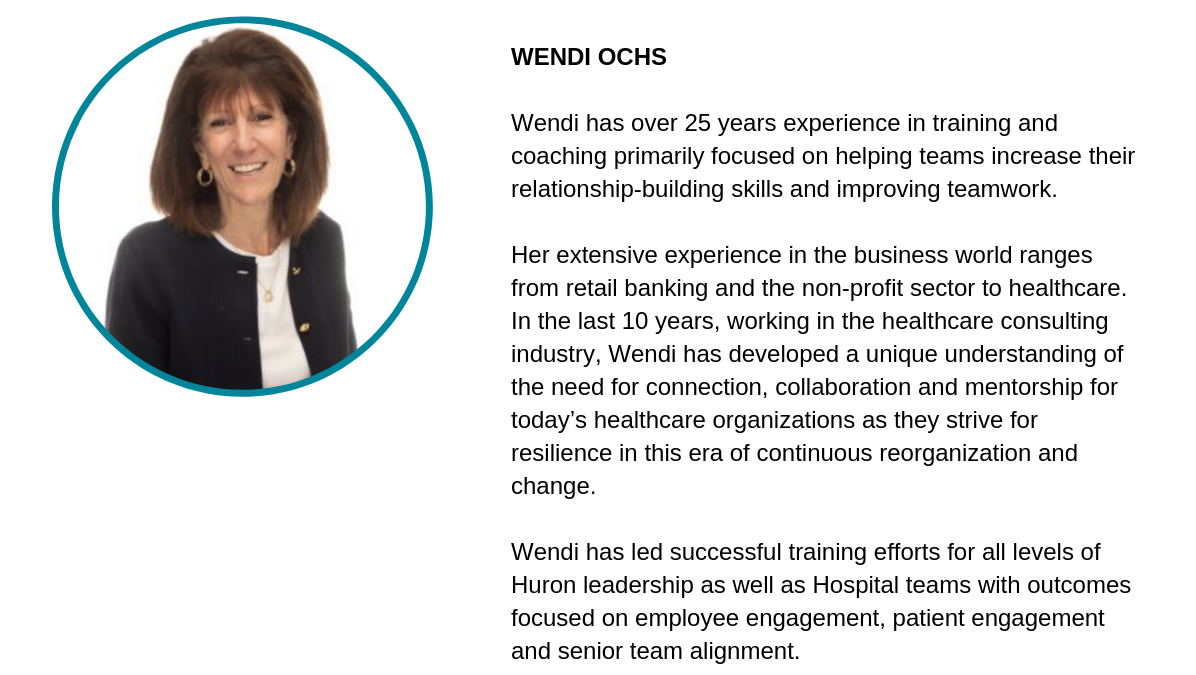 Additional Details:
Please bring a printed or digital copy of your ticket with you on the day of the workshop.
Water, coffee, light snacks are included with your ticket.
If you have serious dietary needs/food allergies or would like to inquire about accessibility/request an accommodation, please contact Morgan Milbradt at mmilbradt@studeri.org at least one week in advance of the workshop.
Studer Community Institute is recognized by SHRM to offer SHRM-CP or SHRM-SCP professional development credits (PDCs). This program is valid for 3 PDCs. [Activity ID: 19-7MFVG]
Group Discounts Available:
We also offer small (5-9 attendees) and large (10+ attendees) group discounts! Please email Morgan Milbradt at mmilbradt@studeri.org for more details.
Stay in the Loop:
Want to be notified of future training workshops as soon as they're released? Sign up for our Training and Development e-newsletter.