Borderlands Books hosts acclaimed science fiction authors Mary Robinette Kowal and Kate Elliott to talk about their new books.
About this event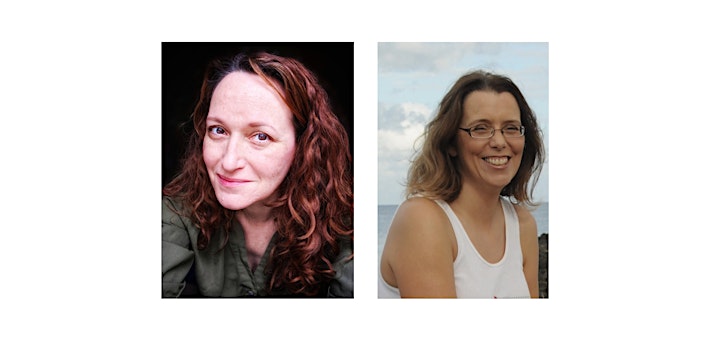 Order the books now from Borderlands!
Mary Robinette Kowal writes about space travel and feminism for the NYT, co-hosts the Writing Excuses podcast with Brandon Sanderson, and has a career as an audio book narrator for books by Seanan McGuire, Neal Stephenson, Kage Baker, and John Scalzi. Kowal also has had a successful and award-winning career as a professional puppeteer, working for LazyTown (CBS), and Jim Henson Pictures.
The latest installment in Kowal's Hugo and Nebula Award-winning series that began with The Calculating Stars comes out this summer with The Relentless Moon. This alternate history of the Apollo-era Space Race imagines a world where the women of Hidden Figures became astronauts, using science fiction to examine privilege, equality, racism, sexism, mental health, and climate change.
Kate Elliott has been writing science fiction and fantasy for 30 years, after bursting onto the scene with Jaran. She is best known for her Crown of Stars epic fantasy series and the NYT bestselling YA fantasy Court of Fives. Elliot's particular focus is immersive world building & centering women in epic stories of adventure, amidst transformative cultural change. She lives in Hawaii, where she paddles outrigger canoes & spoils her schnauzer.
Now NYT bestselling author Kate Elliott brings us a thrilling new science fiction adventure set in a rich universe full of political intrigue with Unconquerable Sun, a gender-spun Alexander the Great on an an interstellar scale.
Princess Sun has finally come of age. Growing up in the shadow of her mother, Eirene, has been no easy task. The legendary queen-marshal did what everyone thought impossible: expel the invaders and build Chaonia into a magnificent republic, one to be respected—and feared.
But the cutthroat ambassador corps and conniving noble houses have never ceased to scheme—and they have plans that need Sun to be removed as heir, or better yet, dead.
To survive, the princess must rely on her wits and companions: her biggest rival, her secret lover, and a dangerous prisoner of war.
"Non-stop action! Space battles! Intrigue! This is the kind of space opera that I love best—but Elliott does it even better."—New York Times bestselling author Ann Leckie