Description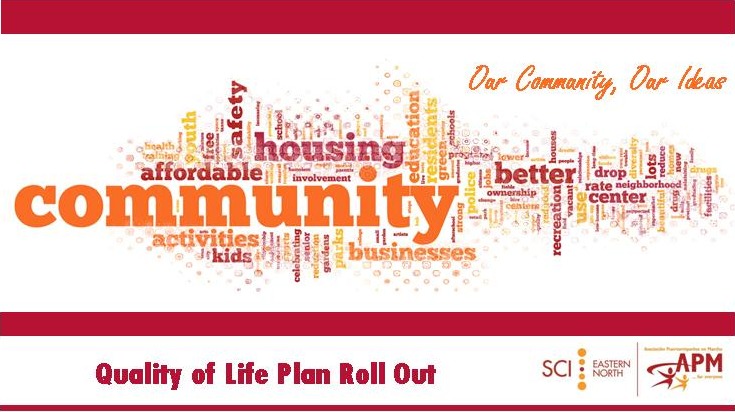 The Event
Please join Asociacion Puertorriquenos en Marcha (APM), Philadelphia LISC and community members as they unveil Our Community, Our Ideas, a quality of life plan for Eastern North Philadelphia. At the event you will hear directly from community members and stakeholders about their vision for the neighborhood and the goals, priorities and actions proposed in the plan.
4:30 p.m. - 5:00 p.m. Reception
5:30 p.m. - 6:30 p.m. Presentation
About SCI Eastern North
SCI Eastern North is a partnership between APM and Philadelphia LISC that builds on the premise that sustainable communities are good places to live, do business, work, and raise families. Developing the quality of life plan has been a year-long process involving interviews with over 80 leaders, focus groups, community meetings, and a 200-resident charrette. For more information about SCI Eastern North, visit www.sciphilly.org/sci-north.
---