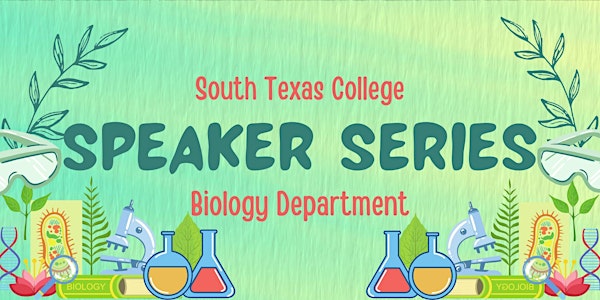 School-Related Violence: A Preventive Medicie Model and Response
Join us in learning what Dr. Irizarry has to say about the preventative medicine model and responses to school-related violence.
About this event
Rick is a Board-Certified Psychiatrist with a subspecialty in Brain Injury Medicine and Addiction Medicine. Dr. Irizarry graduated from the University of South Florida and has a Master's degree in Business Administration from Tulane University. He proudly serves as a Lieutenant Commander and Medical Corps Officer with the United States Navy, supporting troops suffering from military trauma and assuring their medical readiness. He is currently Medical Director of the ACT program at Tropical Texas Behavioral Health and Medical Director of the adolescent unit at South Texas Behavioral Health. Dr. Irizarry holds a position as Clinical Assistant Professor of Psychiatry at UT – Rio Grande Valley's School of Medicine. He's also the proud host of the Shrink Box podcast.
The Biology Department at South Texas College is sponsoring a Virtual Speaker Series with the goal to reach our community in our search for knowledge and would like to invite you to our virtual talk on September 29th, 2022 by Dr. . Register today and subscribe to our YouTube channel!