Description
School Holiday Program 2016 - 3D Printing & VR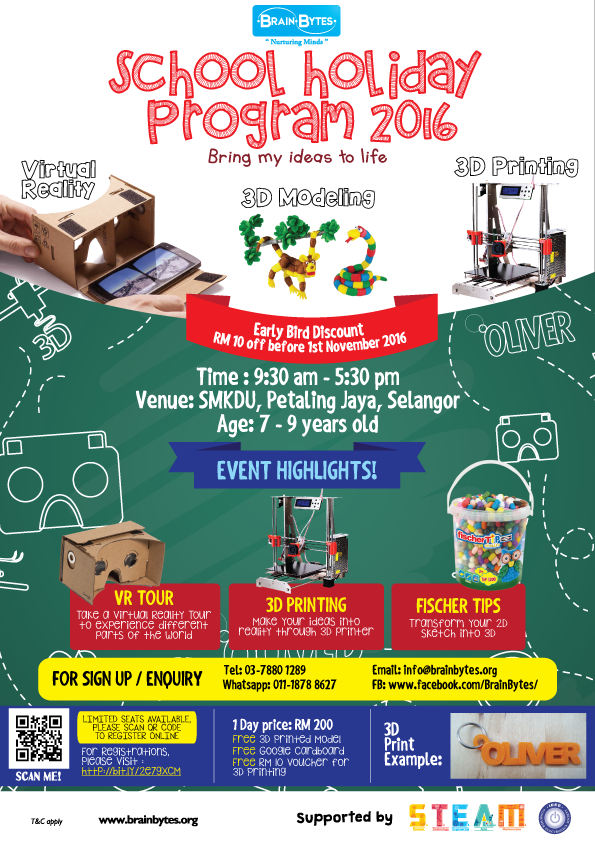 Brain Bytes transforms student's learning experience by providing hands-on and engaging programs & focusing on 4Cs (Communication, Collaboration, Creativity and Critical thinking).
In this coming Nov/Dec School Holiday Program, we are going to make students' ideas come to life by exposing them to 3D printing. 3D printing allows the students to print a nametag in this School Holiday Program.
We will also take the students on a Virtual Reality (VR) tour to experience different parts of the world. They are going to immerse themselves into the world of Virtual Reality. Yes, the participants get to take back the VR Cardboard too.
Details of School Holiday Program
Venue: SMKDU, Jalan SS 20/21, Damansara Kim, 47400 Petaling Jaya, Selangor.
Time: 9.30am - 5.00pm for both days
Price: RM200

FREE 1 x White Color 3D Print (max size 5x5x5cm/each), 1x Google Cardboard & RM10 voucher for 3D printing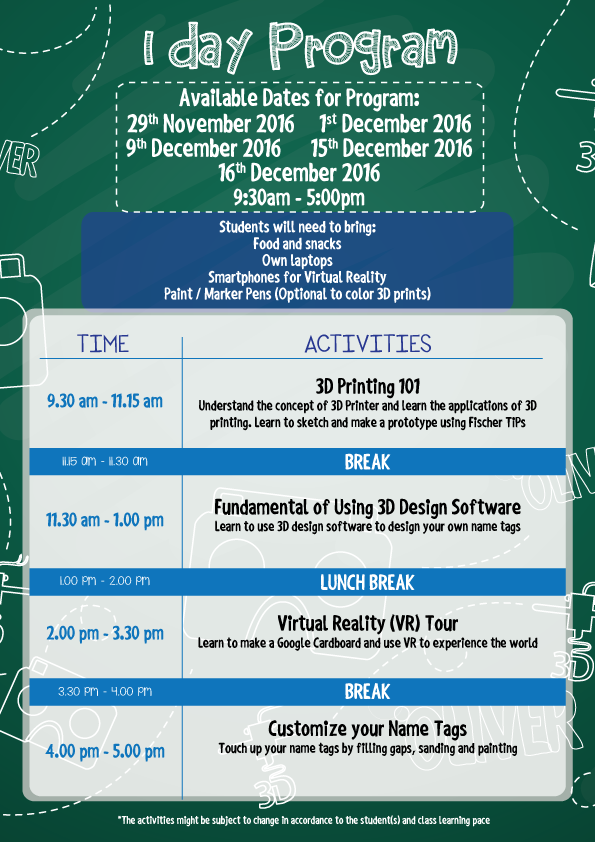 Come and join us, let's make your ideas to life.