Description
School Holiday Program 2016 - 3D Printing & VR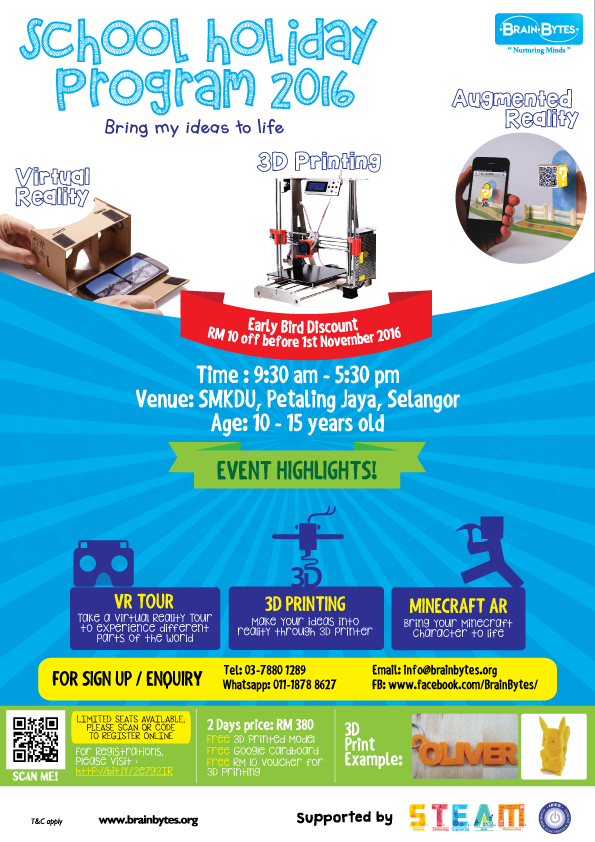 Brain Bytes transforms student's learning experience by providing hands-on and engaging programs & focusing on 4Cs (Communication, Collaboration, Creativity and Critical thinking).
In this coming Nov/Dec School Holiday Program, we are going to bring students' ideas come to life by exposing them to 3D printing. 3D printing allows the students to print a keychain and a Minecraft character in this 2-day School Holiday Program.
We will also take the students on a Virtual Reality (VR) tour to experience different parts of the world. They are going to make a VR Cardboard and immerse themselves into the world of Virtual Reality. Yes, the participants get to take back the VR Cardboard too.
Details of School Holiday Program
Venue: SMKDU, Jalan SS 20/21, Damansara Kim, 47400 Petaling Jaya, Selangor.
Time: 9.30am - 5.00pm for both days
Price: RM380 for two days
FREE 2x White Color 3D Print (max size 5x5x5cm/each), 1x Google Cardboard & RM10 voucher for 3D printing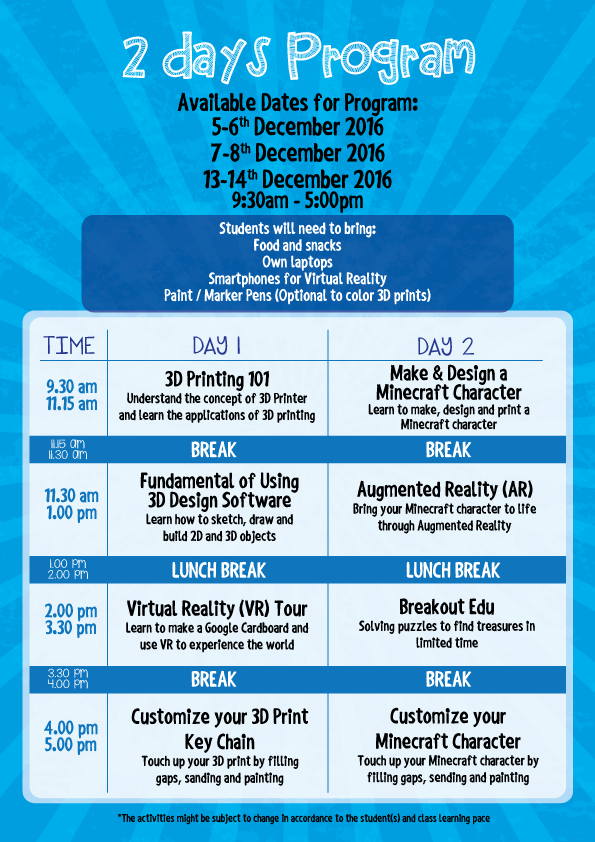 Come and join us, let's bring your ideas come to life.