Description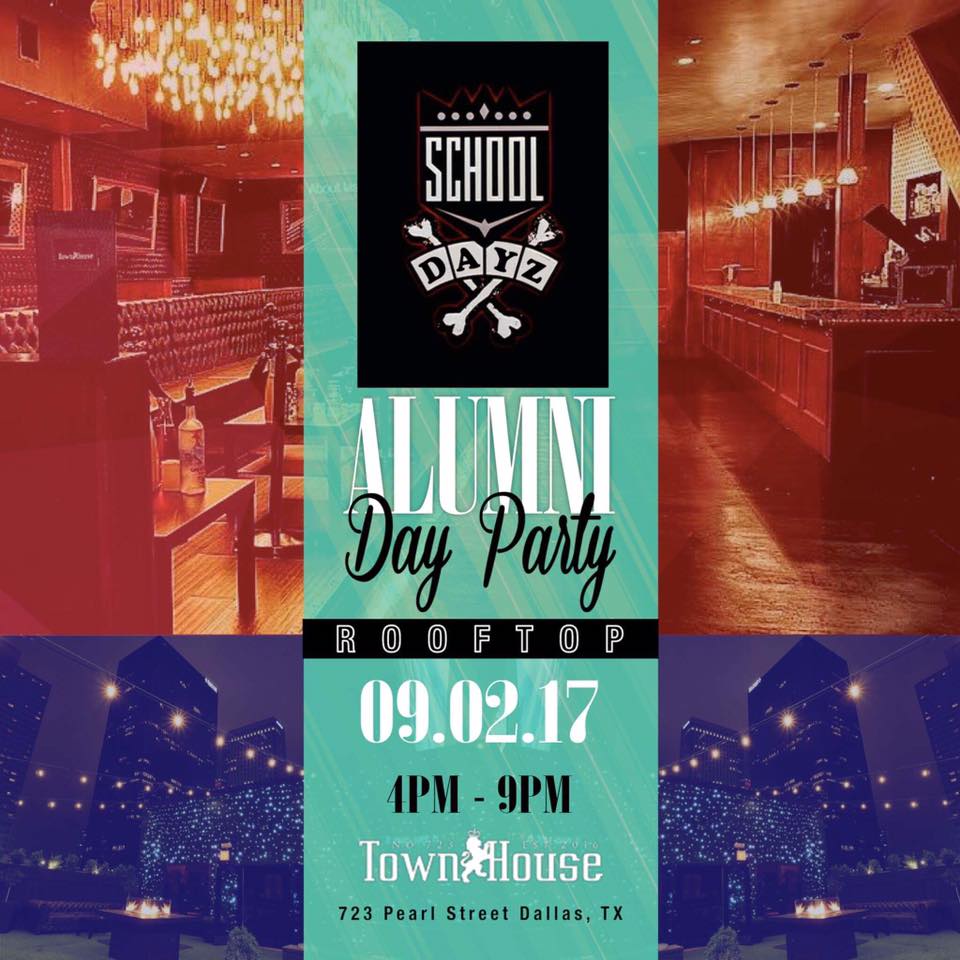 Carl Lane, Sean McLaurin, J. Andreus Lilly & Rob Howard present
.SaturDAY Sept. 2nd ~ SCHOOL DaYz: Alumni Day Party
@ Townhouse
723 Pearl Street
Downtown Dallas
Time: 4pm-9pm
Attire: Casually Chic
Presale Tickets: SchoolDaYz.eventbrite.com
Music provided by DJ TR3Y & DJ IE
Labor Day Satur"DAY" September 2nd you are in for a real treat for quite a few reasons...
ONE: We are taking it back to the Yard! Welcoming all HBCU Alumni, PWI Alumni, TCU & JSU Alumni, NPHC Greeks, and Friends to this Upscale Day Party.
TWO: Simply put, we have the absolute best DJ Duo on deck to represent the best in the Alumni experience. Between these two, you can expect nothing but the best in classic hip hop to the latest & greatest Hip-Hop & R&B.
THREE: We will be taking over the Beautiful Rooftop Lounge with a great view of the City. What better area to be in than in the heart of Downtown on a Rooftop where you can see and be S.C.E.N.E..
FOUR: Rep your School, Sorority or Fraternity by wearing your school colors, clothing or Greek affiliations.