Description
Calling all young comix creators! This summer, the Schomburg Center will offer a one-week comic-making workshop for youth ages 13-18 exploring the theme: "What does it mean to be a global citizen?". The workshop will take place each day, July 16 - 20, 2018 from 10:30am to 4:30pm in the Schomburg Center's Media Gallery.
Participants in the week-long workshop will aim to produce a comic that can become part of the Schomburg Center's comics archive and possibly be made available for sale at the Schomburg Shop and the Schomburg Comic Book Festival. Only artists, illustrators and comic-enthusiasts ages 13-18 are eligible to register. No prior illustration or comic book writing knowledge or experience required.The last day to register is July 9.
Questions? Email SchomburgEd@nypl.org with the subject line: Schomburg Summer Comix Workshop.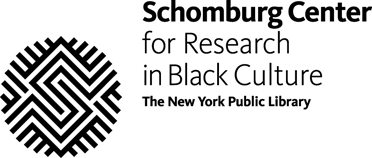 AUDIO/VIDEO RECORDING
Programs are photographed and recorded by the Schomburg Center. Attending this event indicates your consent to being filmed/photographed and your consent to the use of your recorded image for any all purposes of the New York Public Library.
PRESS
Please send all press inquiries (photo, video, interviews, audio-recording, etc) at least 24-hours before the day of the program to Ayofemi Kirby at ayofemikirby@nypl.org.

Please note that professional photography and video recordings are prohibited without expressed consent.