Description
Join the Schomburg Society for a special evening with rapper, record executive, and entrepreneur Rick Ross, whose new memoir, Hurricanes, covers his tumultuous upbringing and rise to fame. Ross will speak in conversation with veteran hip-hop journalist Rob Markman. Books will be available in the Schomburg Shop.
In your 20s or 30s and want to meet Rick Ross? Join the Schomburg Society at 5:30 PM for an exclusive pre-program reception! Alcohol is served at this event, so you must be 21+ to attend.
Please contact us immediately for American Sign Language (ASL) interpretation. Requests can be made by calling 212-340-0951 or 212-340-0909, or e-mail accessibility@nypl.org.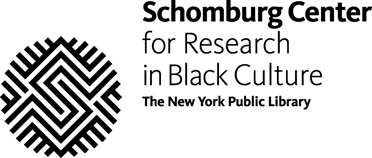 FIRST COME, FIRST SEATED
Events are free and open to all, but due to space constraints registration is requested. We generally overbook to ensure a full house. Registered guests are given priority check-in 15 to 30 minutes before start time. After the event starts all registered seats are released regardless of registration, so we recommend that you arrive early.

GUESTS
Please note that holding seats in the Langston Hughes Auditorium is strictly prohibited and there is no food or drinks allowed anywhere in the Schomburg Center.
AUDIO/VIDEO RECORDING
Programs are photographed and recorded by the Schomburg Center. Attending this event indicates your consent to being filmed/photographed and your consent to the use of your recorded image for any all purposes of the New York Public Library.
PRESS
Please send all press inquiries (photo, video, interviews, audio-recording, etc) at least 24-hours before the day of the program to Amy Geduldig at amygeduldig@nypl.org.

Please note that professional photography and video recordings are prohibited without expressed consent.