Schomburg Reading Circle: The Autobiography of Malcolm X by Alex Haley
Description
Join the Schomburg Center and Countee Cullen Library for the Schomburg Reading Circle discussion on Autobiography of Malcolm X by Alex Haley.
Come prepared to delve deeper into the book's themes and topics, and to discuss what intrigued you most about the author's work with your fellow Schomburg Reading Circle book club members at Countee Cullen Library.
Schomburg Reading Circle books are available for purchase in the Schomburg Shop, and can be checked out at your local NYPL branch. Reserve your copy of Autobiography of Malcolm X by Alex Haley in the NYPL catalog.
All Schomburg Reading Circle discussions will take place at Countee Culleen Library, 104 W. 136th Street, right around the corner from the Schomburg Center.
Register for the program Talks at the Schomburg: Revisiting Alex Haley's Autobiography of Malcolm X at the Schomburg Center on February 21.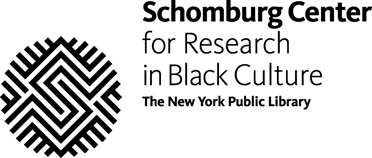 AUDIO/VIDEO RECORDING
Programs are photographed and recorded by the Schomburg Center. Attending this event indicates your consent to being filmed/photographed and your consent to the use of your recorded image for any all purposes of the New York Public Library.
PRESS
Please send all press inquiries (photo, video, interviews, audio-recording, etc) at least 24-hours before the day of the program to Ayofemi Kirby at ayofemikirby@nypl.org.

Please note that professional photography and video recordings are prohibited without expressed consent.