Description
Join us for the Schomburg's Open House presentation of the new book Imperial Intimacies: A Tale of Two Islands by Hazel V. Carby. The conversation features Gaiutra Bahadur (Coolie Woman: The Odyssey of Indenture), Saidiya Hartman (Wayward Lives, Beautiful Experiments), Jayna Brown (Babylon Girls: Black Women Performers and the Shaping of the Modern), Anne McClintock (Imperial Leather. Race, Gender and Sexuality in the Colonial Contest) and moderator Marisa J. Fuentes (Dispossessed Lives: Enslaved Women, Violence, and the Archive). Books will be available in the Schomburg Shop and a book signing will take place.
"Imperial Intimacies weaves the history of British imperialism together with the history of her family. Carby assembles a sprawling account of how imperialism—a web of social relations, labor markets, and trade networks—conditions private feeling. The resulting narrative is something like an affective history of the British Empire." —New Yorker
---
The Schomburg Center's annual Open House (click here for the full schedule) is an opportunity for the public to meet our librarians, archivists, and curators. Visit our renovated divisions, learn how to conduct your own research using the Schomburg's collections, get tips on creating a personal archive, visit the current exhibitions, and attend programs in the Langston Hughes Auditorium. The Schomburg Open House has something for all ages!
This year we will explore the theme: Environmentalism in Black Cultures. What is environmental justice? Historically, how have black communities, scholars and activists acted to protect the environment and ensure fair distribution of environmental benefits and allieviate the burdens?
Featured talks in the Langston Hughes Auditorium include:

12:00 PM | Opening Program: Slavery and the Roots of Environmental Racism
Presented by the Lapidus Center for the Historical Analysis of Transatlantic Slavery
Dr. Michelle Commander, Associate Director and Curator of the Lapidus Center for the Historical Analysis of Transatlantic Slavery, will make a presentation feature actual items from our transatlantic slavery collections to reflect on some of the origins of contemporary forms of environmental injustice, racism, and global anti-blackness. Selections will include legal and religious documents from across the Atlantic world.

3:00 PM | Agricultural Resistance and Land Reclamation (RSVP Here)
Featuring Dr. Monica White author of "Freedom Farmers: Agricultural Resistance and the Black Freedom Movement" and Leah Penniman, co-founder of Soul Fire Farm and author of "Farming While Black: Soul Fire Farm's Practical Guide to Liberation on the Land" in conversation with Chef Therese Nelson, historian and founder and culinary curator of Black Culinary History.

Full schedule to be announced.
Please contact us immediately for American Sign Language (ASL) interpretation. Requests can be made by calling 212-340-0951 or 212-340-0909, or e-mail accessibility@nypl.org.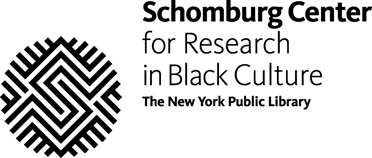 GUESTS
Please note that holding seats in the Langston Hughes Auditorium is strictly prohibited and there is no food or drinks allowed anywhere in the Schomburg Center.
AUDIO/VIDEO RECORDING
Programs are photographed and recorded by the Schomburg Center. Attending this event indicates your consent to being filmed/photographed and your consent to the use of your recorded image for any all purposes of the New York Public Library.
PRESS
Please send all press inquiries (photo, video, interviews, audio-recording, etc) at least 24-hours before the day of the program to Amy Geduldig at amygeduldig@nypl.org.

Please note that professional photography and video recordings are prohibited without expressed consent.