Schomburg Center Literary Festival: Reading the African Diaspora
Description
SCHOMBURG CENTER LITERARY FESTIVAL
Reading the African Diaspora
SATURDAY, JUNE 29, 2019
10:00 AM to 6:00 PM
"My alma mater was books, a good library.... I could spend the rest of my life reading, just satisfying my curiosity." ― Malcolm X
The Schomburg Center for Research in Black Culture is dedicated to the collection, preservation, and interpretation of global black experiences. Our new Schomburg Center Literary Festival expands our long tradition of championing authors of African descent from across the globe and publications that celebrate Black history and culture. The day-long book festival will feature exhibitors, readings, panel discussions, workshops and more for all ages, from prose to poetry, comic books to young adult novels, fiction and non-fiction.
​We will host programs in the Schomburg Center For Research In Black Culture at 515 Malcolm X Blvd and host an outdoor festival on 135th STREET - From Malcolm X Blvd to Adam Clayton Powell Blvd.
The Schomburg Center Literary Festival is generously sponsored in part by Deutsche Bank Americas Foundation
Visit our festival page for updates to the schedule of authors and panels: www.SchomburgCenterLitFest.org
Some of featured authors and conversations include Darnell Moore (No Ashes in the Fire), Patrice Nganang (When The Plums are Ripe), children's activities powered by Woke Baby and author Mahogany L. Browne, conversations with Garnette Cadogan, Ishion Hutchinson, Safiya Sinclair, Therese Nelson, Michael Twitty, revisiting the 25th Anniversary of the landmark anthology Daughters of Africa, that brought together fresh and vibrant voices from across the globe, with the new publication New Daughters of Africa edited by Margaret Busby, and more.
Books will be available for sale by the Schomburg Shop and a book signings will take place throughout the day.
VENDORS: If you are interested in vending at the festival, send an email to schomburgvendors@nypl.org.
Additional questions can be sent to schomburglitfest@nypl.org
Background Image: Derrick Adams Figure in the Urban Landscape 28 2018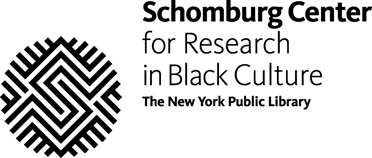 AUDIO/VIDEO RECORDING
Programs are photographed and recorded by the Schomburg Center. Attending this event indicates your consent to being filmed/photographed and your consent to the use of your recorded image for any all purposes of the New York Public Library.
PRESS
Please send all press inquiries (photo, video, interviews, audio-recording, etc) at least 24-hours before the day of the program to Amy Geduldig at amygeduldig@nypl.org.

Please note that professional photography and video recordings are prohibited without expressed consent.