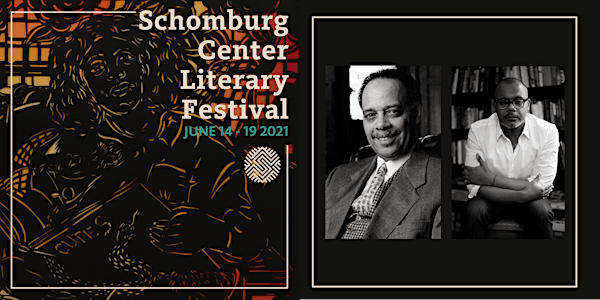 Schomburg Center Lit Fest: Dr. Haki Madhubuti and Chris Jackson
Dr. Haki Madhubuti, founder and publisher of Third World Press and Chris Jackson, publisher and editor-in-chief of One World
About this event
HERE IS THE LINK FOR TONIGHT'S PROGRAM
The Schomburg Center Literary Festival expands the center's long tradition of championing authors of African descent from across the globe and publications that celebrate Black history and culture.
Day 3: Freedom to Publish
As news outlets laud a new Black renaissance in the visual and literary arts, Dr. Haki Madhubuti, founder and publisher of Third World Press and Chris Jackson, publisher and editor-in-chief of One World, discuss with Brian Tate, the challenges and freedoms that come with choosing what gets published and subverting dominant narratives.
ABOUT THE PARTICIPANT (S)
CHRIS JACKSON is the publisher and editor-in-chief of One World, an imprint of Random House. He's the editor of a wide range of award-winning and bestselling authors, including Bryan Stevenson, Ta-Nehisi Coates, Jill Leovy, Trevor Noah, Karla Cornejo-Villavicencio, Nikole Hannah-Jones, Ibram X. Kendi, Heather McGhee, Alicia Garza, Valarie Kaur, and Eddie Huang. His own writing has appeared in The Paris Review, Callalloo, The Atlantic.com, and other outlets. He lives in New York.
DR. HAKI R. MADHUBUTI, a leading poet and one of the architects of the Black Arts Movement, is a publisher, editor and educator, who has been a pivotal figure in the development of a strong Black literary tradition. He has published more than 31 books (some under his former name, Don L. Lee) and is one of the world's best-selling authors of poetry and non-fiction. His Black Men: Obsolete, Single, Dangerous? The African American Family in Transition (1990) has sold more than 1 million copies. Selected titles include: Don't Cry, Scream! (1969); Tough Notes: A Healing Call for Creating Exceptional Black Men (2002); Run Toward Fear (2004); Yellow Black: The First Twenty-One Years of a Poet's Life, A Memoir (2006); Liberation Narratives: New and Collected Poems 1966-2009 (2009); Honoring Genius: Gwendolyn Brooks: The Narrative of Craft, Art, Kindness and Justice (2011) and By Any Means Necessary, Malcolm X: Real, Not Reinvented (co-editor, 2012). Two book-length critical studies on Madhubuti's literary works are Malcolm X and the Poetics of Haki Madhubuti by Regina Jennings (2006) and Art of Work: The Art and Life of Haki R. Madhubuti by Lita Hooper (2007). His poetry and essays were published in more than 90 anthologies and journals from 1997 to 2016. Madhubuti's book, Taking Bullets: Terrorism and Black Life in Twenty-First Century America, was released Spring 2016.
Professor Madhubuti is a proponent of independent Black institutions. He founded Third World Press in 1967. He is a founder of the Institute of Positive Education/New Concept School (1969), and a cofounder of Betty Shabazz International Charter School (1998), Barbara A. Sizemore Middle School (2005), and DuSable Leadership Academy (2005), all of which are in Chicago.
BRIAN TATE, president, Tate Strategy and community partnerships specialist for The WNET Group, is a marketing strategist and cultural curator whose work examines the issues of our time. He has built forward-looking projects at the nexus of culture and ideas for more than 20 years, and he is expert at convening fearless conversations on complex matters of social change.
These programs will be streamed on Zoom and simulcast to YouTube. You must register with your email address in order to receive the link to participate. Please check your email shortly before the discussion to receive the link. American Sign Language (ASL) and captioning are provided for all for all virtual events.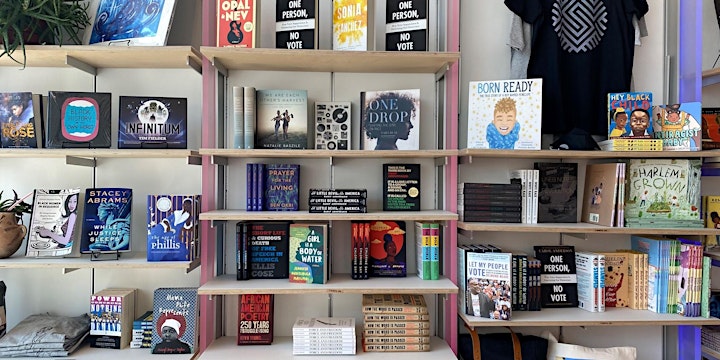 SCHOMBURG SHOP
Readers everywhere who wish to order copies of books featured during the festival and more, can do so online at The Schomburg Shop. All proceeds benefit The Schomburg Center for Research in Black Culture.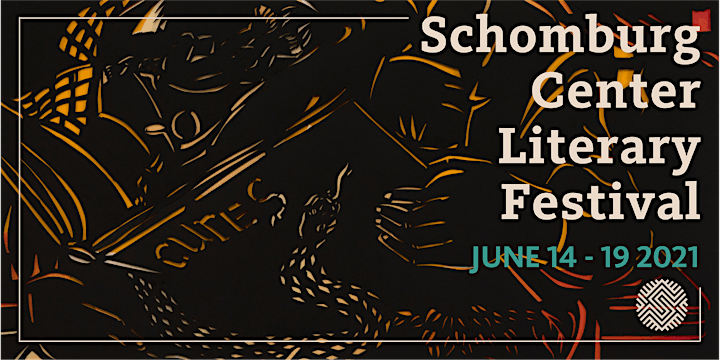 ABOUT THE SCHOMBURG CENTER LITERARY FESTIVAL
The Schomburg Center Literary Festival: Reading the African Diaspora expands the center's long tradition of championing authors of African descent from across the globe and publications that celebrate Black history and culture. The day-long book festival has been reconfigured as a virtual festival taking place over six days as the Schomburg Center's doors remain temporarily closed due to COVID-19. Throughout the week, our featured authors and books will help us explore concepts of freedom, culminating on June 19, also known in the United States as Juneteenth, a day in 1865 marking freedom for enslaved people in Galveston, Texas.
CLICK HERE FOR THE FULL FESTIVAL SCHEDULE
​The Schomburg Center Literary Festival is generously sponsored by:
Deutsche Bank Americas Foundation
New York Life Foundation
Artwork: Book of Cures by Barbara Earl Thomas, Courtesy of Claire Oliver Gallery and Barbara Earl Thomas. Photo: Spike Mafford Photography
PRESS 
Please send all press inquiries (photo, video, interviews, audio-recording, etc) at least 24-hours before the day of the program to Amy Geduldig at amygeduldig@nypl.org.
PUBLIC NOTICE AND DISCLAIMER
During this Program, you will be using third-party platforms such as Zoom and YouTube, for the purpose of communication. We encourage you to review the privacy policies of every third-party website or service that you visit or use, including those third parties with whom you interact with through our Library services. This service may collect some personally identifying information about you, such as name, username, email address, & password. This service will treat the information it collects about you pursuant to its own privacy policy, which can be found here: Google Privacy Policy, Zoom Privacy Policy, YouTube Privacy Policy. For more information about these third-party links, please see the section of NYPL's Privacy Policy describing "Third-Party Library Services Providers" at https://www.nypl.org/help/about-nypl/legal-notices/privacy-policy.