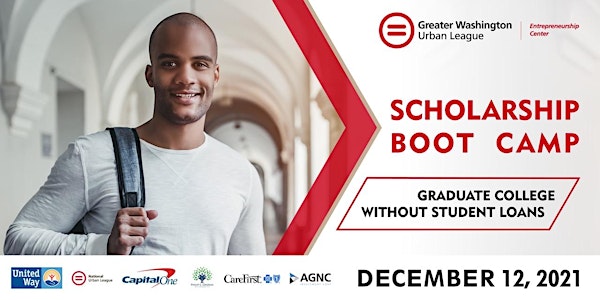 Scholarship & Essay Boot Camp
The Scholarship Boot Camp will be led by scholarship expert and $400,000 scholarship winner, Marianne Ragins.
About this event
Graduate College Without Student Loans: Learn to Find and Win Scholarship Money Now!
The Greater Washington Urban League is again hosting Marianne Ragins, a premier expert in knowing where and how to acquire enough funding to pay for all of your college needs without using debt.
Thousands of students and their parents have been educated and coached into winning millions of dollars of scholarships by Marianne. GWUL takes your financial health serious. Let us help you make college less financially stressful and without student loans.
Join us virtually on Sunday, December 12, 2021 @ 3:00 pm (EST). As a result of funding from our grant partners there is no charge to you but registration is required. Don't wait get a seat now!