About this Event
Women are natural born leaders - from the home front to the board room, and beyond - women make the world run. This year, Schneps Media will be celebrating those women who lead - in their chosen fields, in their communities, by example.The New York Power Women in Business celebrates change makers, rain makers, innovators and those who are using their voice to lead the way for a new generation.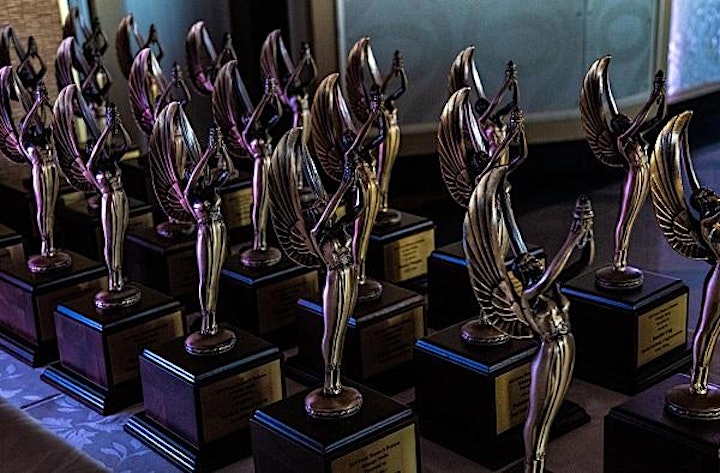 LIFETIME ACHIEVEMENT AWARD
Marilyn Kaufman, Israel Center of Conservative Judaism
COMMUNITY SERVICE AWARD
Christina Lynch Burgdorf
PROTECT AND SERVE AWARD
Captain Victoria C. Perry, 104th Precinct
Marisa Abrams, Adelphi
Marley Bernard, Iron Birch Advisors
Jessica Boiardi, Complex
Ana Blumenau, Triangle Equities
Yasmin Cornelius, Y+M Development Partners
Patricia M. Dominguez, Veterinary Care Group
Adriana Forero, Popular Bank
Susan A. Gibson, U.S. Drug Enforcement Administration
Sidney Gomez, Law Office Usban B. Ahmad
Shakira Gordon, St. John's Episcopal Hospital
Sylvia Hack, Kew Gardens Improvement Association
Carolyn Harvey, Queens Hospital
Jennifer Hegazy, EIHAB Human Services
Debbie Hootam, Sponsored by Broadway Stages
Felicia Kalan, NYC Council Candidate District 22
Cathy Kenny, Holy Cross High School
Eva Lee, Coldwell Banker Residential Brokerage
Lisa Liberatore, MD, Luv Michael
Dr. A. Andrea Licari, St. John's University
Kristine Liggio, Center for Automotive Education & Training
Dr. Simone Lord, Southeast Queens Chamber of Commerce
Jill Simonson Luciano, Southwest Airlines Co.
Rhona Magelowitz, Rhona Realty
Maria Markou, Esq., Markou Global Legal Group, LLC
Christine Medina, The CM Brand Inc.
Klara Muratova, Forest Hills Financial
Lisa Nunziato, Collection XIIX Handbags
Maria Odysseos, Investors Bank
Tina Oppedisano, II Bacco Ristorante
Virgina Pulisic, Keller Williams
Jesselyn Rivera, NAHREP
Vincenza Russo, Italian American Women's Center, Inc.
Kristin Scanlon, The Scanlon Home Team at Keller Williams Points North
Marlene Smith-Sotillo, Sickle Cell Awareness Foundation Corp Int'l
Summer Sharaf, Vantage Medical Group
Sarah Sukumaran, Lilith
Shakiera Walker, New York Common Pantry
Francilia Wilkins, RFW Consultants
Julia Wu MD, Elmhurst Hospital
***List in formation