Schimbare. Motivare. Responsabilizare. 1

Thursday, December 8, 2016 from 2:30 PM to 5:30 PM (EET)
Event Details
Am inceput o serie de evenimente si lansari de carte independente si interconectate despre folosirea practica a coachingului in organizatii, managementul schimbarii, motivarea intriseca si extrinseca, si responsabilizare, fiecare in parte si toate impreuna create pentru a fi aplicate in cresterea si consolidarea performantei individuale si la nivel de echipa. Metodologia Sandler (care poate fi aplicata atat in vanzari, cat si pentru alte domenii) pune accentul pe conversatii oneste si crearea de relatii deschise. Poate fi livrata atat in limba romana, cat si in engleza, si pentru solicitari "in-house" puteti scrie la info-romania@sandler.com unde puteti de asemenea intreba mai multe despre Sistemul Sandler de Vanzari, Programul de cursuri pentru manageri, si Vanzari corporate.
Vino la workshopul din decembrie "Schimbarea prin metoda Sandler" si vei avea ocazia sa lucrezi dintr-o perspectiva diferita la:
Strategiile Sandler care permit o aliniere fara un efort special la schimbari de contexte sau abordari care solicita contributia si implicarea intregii echipe

Aspectele relevante pentru echipele de vanzari, managerii din alte domenii si agentii schimbarii organizationale

Trecerea prin cele patru faze ale adaptarii la o schimbare: negarea, rezistenta, explorarea si angajamentul

Solutii aplicate pentru rezolvarea celor mai frecvente opt provocari in schimbarea la nivel organizational: pierderea; confuzia si incertitudinea; increderea scazuta; lupta pentru supravietuire; lipsa de comunicare; scaderea productivitatii; schimbarea de personal; instabilitatea emotionala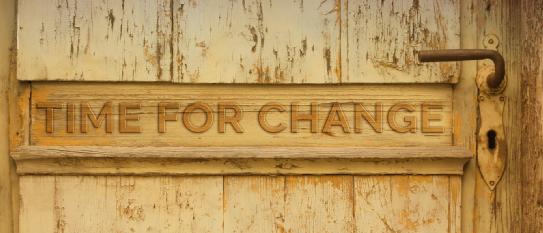 When & Where

Seneca Anticafe
1 Strada Arhitect Ion Mincu
011356 București
Romania


Thursday, December 8, 2016 from 2:30 PM to 5:30 PM (EET)
Add to my calendar
Organizer
Vlad a fondat in 2004 Add Value Serv, companie specializata in evaluarea si dezvoltarea personala, a planului de cariera, in training si coaching. Are peste 15 ani de experienta in marketing si vanzari in domeniul medical si farmaceutic pentru companii precum Jouvenal/Pfizer, Richter Gedeon, SCA Hygiene Products si Universitar Farma. Absolvent al Universitatii de Medicina si Farmacie "Carol Davila" Bucuresti, master in Marketing Strategic, si doctor in Marketing (Managementul Relatiilor cu Clientii) la Academia de Studii Economice Bucuresti.  Ca trainer, coach si evaluator de personal are certificari acordate de companii din SUA, Austria, Marea Britanie, Italia si Romania. Lucreaza cu companii din domenii precum: farmaceutic şi servicii medicale, financiar-bancar şi asigurari, servicii profesionale, IT, agricultura, petrol & gaz, retail, distributie, productie, auto, constructii & management de proiect, FMCG, electrocasnice, si altele.
In 2008 a adus in Romania Sandler Training, lider mondial in trainingul de vanzari si in managementul vanzarilor. De mai bine de 40 de ani, Sandler e recunoscut pentru metodologia sa inovativa, distincta si eficace prin care ajuta oamenii de vanzari si managerii sa foloseasca un sistem de vanzari si un proces de relationare interumana, cu aplicabilitate si impact imediat in viata reala.
Cum sa-ti atingi obiectivele personale si organizationale, de la decizia de angajare pana la evaluarea performantelor, de la crearea si implementarea planurilor strategice de vanzari pana la motivarea oamenilor pentru a le atinge, de la intelegerea noilor tehnologii informatice pana la personalizarea acestora pentru a veni in intampinarea oportunitatilor in relatia cu clientii? Probabil avem cel mai eficace raspuns pentru tine. Filosofia noastra cuprinde o abordare completa a procesului de vanzari, reinventarea relatiilor umane si asigurarea unei atitudini total noi fata de procesele de vanzari si management.
Sandler Management Solutions – peste 500 de ore de materiale de invatare si dezvoltare
Coaching Playbook – The Sandler Way
Recrutare si evaluare pentru manageri, evaluare pentru HR
Plan de cariera pentru angajati, plan de afaceri pentru antreprenori
The Success Playbook – evaluare, dezvoltare si orientare vocationala pentru liceeni si studenti
Certificare Sandler Selling System – peste 600 de ore de materiale de invatare si dezvoltare
Mai multe informatii si contact la vlad@sandler.com