Description
Join your colleagues for breakfast at SCE's EP&T Tech Connect, a refreshing way to learn.
RSVP by Wednesday, March 27, 2019.
*** SCE INTERNAL MEETING ONLY ***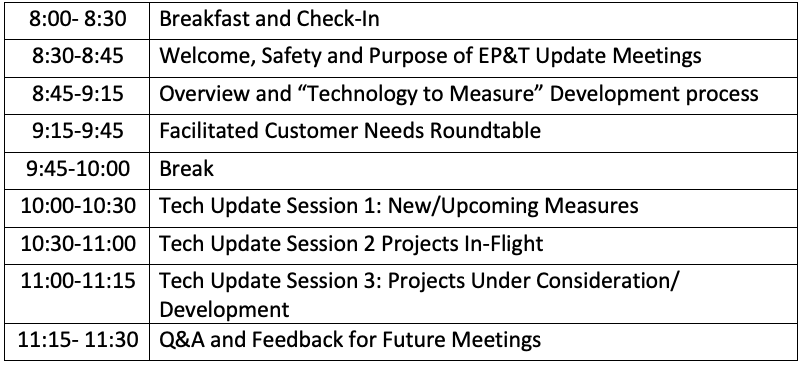 The objective of this internal meeting is to disseminate knowledge of emerging technologies to SCE customer programs and Business Customer Division (BCD) account managers.
These events will be supplemented by opportunities for direct experience with the technology and solutions whenever possible. Attendees will be provided with informational materials and case studies to share with customers and colleagues.