Scentsational Day of Wellness - International Speaker Olivier Wenker M.D.
Actions and Detail Panel
Scentsational Day of Wellness - International Speaker Olivier Wenker M.D.
Sat, November 5, 2016, 9:30 AM – 5:00 PM EDT
Description
Olivier Wenker MD, MBA, ABAARM, DEA
is an international speaker in the wellness industry.
---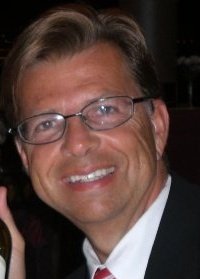 ---
Dr. Wenker -also known as "Doc Oli" - will explain the strong connection between active lifestyles with minimal exercise, disease, and anti-aging. You will learn how to make positive lifestyle choices that will support many of the body's systems and create a graceful aging process.
Dr. Wenker is European board certified in anesthesiology, critical care medicine, and emergency/disaster medicine, as well as American board certified in Anti-aging and Regenerative Medicine. He recently retired from The University of Texas, where he held the titles of Professor and Adjunct Professor and was a Fellow in Integrative Cancer Medicine.
At the end of the wellness day, Doc Oli will share the benefits of using essential oils within the Young Living Premium Starter Kit, and give us some timely tips about these precious gifts from nature. A Question and Answer session will conclude our day.
TICKETS are on sale now and go off sale when all the seats are sold. So buy early! This event will sell out!
RESERVED TICKET SEATING
$45.00* - You are guaranteed a seat in the first seven rows in the front. This section will be only filled by RESERVED SEATING TICKET HOLDERS. First come first served.
* Reserved seat tickets discounted to $40.00 during this Seasonal Special
If you have trouble with purchasing tickets please contact us at MetroDCwellness@yahoo.com.
GROUP TICKET SEATING
$35.00** - You must buy 8 or more tickets. *NOTE: Purchase these tickets in groups of 8, only, per transaction. Additional tickets for the same group can be purchased in separate transactions (8 tickets each; or, to add on fewer than 8 tickets, contact the organizer at MetroDCwellness@yahoo.com.)
Use the same e-mail address for each transaction if you need/want to associate all tickets purchased within your group - this allows for appropriate eventbrite tracking. These additional tickets will be in the group section behind the Reserved Seating Section. The section will be filled with only GROUP TICKET HOLDERS. First come first served.
GENERAL TICKET SEATING
$40.00 - These tickets will sit in the rows behind the GROUP TICKET SEATING. The section will be filled with only GENERAL TICKET HOLDERS. First come first served.
Are there ID requirements or an age limit to enter the event?
No Children below 13 years Old.
What are my transportation/parking options getting to the event
The College Park Metro Stop is a shuttle bus ride from Campus or a 3/4 mile walk. The Union Lane parking garage is next door to the Stamp Student Union. Parking for the Day is $5.00 on the weekend. There is free weekend parking on campus in Lot 1 on this day. It is at least a 1/4 mi walk from the lot to the Student Union.
A Parking map for University of Maryland:
http://www.transportation.umd.edu/parking/maps/map_campus.pdf
What to bring to the event?
Please bring your own water to drink. We want to be environmentally conscious. There will be a break for lunch. There is a food court area very near our Classroom. Lunch is not included in this event.
Where can I contact the organizer with any questions?
MetroDCWellness@yahoo.com
How will the day be organized?

Welcoming & Introductions: 9:30 a.m.-9:45 a.m.
Morning Session: 9:45 a.m.-12:15 p.m.
Lunch: 12:15-1:15 On your own (A Food Court is in the building)
Afternoon Session: 1:30 p.m.-5:00 p.m.
What to expect from each topic:
Exercise:
Doctor Wenker also known as Doc Oli will talk about the importance of active lifestyles, whether it is part of the concept of "Living Above The Line" and taking responsibility for one's own health or it is a main feature of antiaging. Exercise has shown to be extremely effective not just in helping to control weight but also to reduce significantly the risks of many diseases. Doc Oli will show you how important and life-changing minimal exercise can be.
NingXia Red & NingXia Nitro:
He will go more into detail on how healthy products such as Ningxia Red and Nitro can support overall energy levels and any exercise or antiaging efforts.
Q & A - Morning
Detox/Anti-aging
He will explain how your body accumulates and removes waste products, hormone disruptors, toxins, and heavy metals. You will learn about the various phases of detox and how to support them with simple things such as the consumption of specific foods. Good wellness, fitness, and wellbeing all lead to better aging. Antiaging does not necessarily mean that we want everybody to be 200 years young. It means that we strive to age gracefully while being able to have a high quality of life. Doc Oli will show you a variety of ways to help you as you get older and how you can support many of your organ systems such as brain, muscle, energy, hair, skin, hormones and more during your aging process.
Essential Oils Premium Starter Kit
At the end of the afternoon, Doc Oli will go through the Premium Starter Kit and give you a few hints on how best to use some of these precious essential oils.
Q&A - Afternoon
Closing Announcements/Private conversations & Exit
Date and Time
Location
University of Maryland - Stamp Union -Atrium
1021A Union Lane
College Park, MD 20742