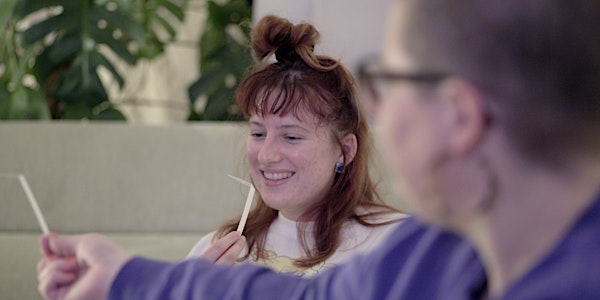 Scent101: Introduction to scent and perfume making
This workshop will engage you and your olfactory sense to dive deep into the fundaments of perfumery. You will bring home your own creation.
When and where
Location
kwia Maybachufer 16 12047 Berlin Germany
About this event
Within this playful and interactive workshop, we will use our noses to dive deep into the world of scents. We will explore not only the capacity of our nose but further the basics of designing a perfume. It will be educational, engaging but also touching experience, as smells evoke past memories and feelings.
WHAT YOU WILL LEARN:
theoretical knowledge about the pyramid perfume, molecules, and categories.
difference between naturals and synthetics.
why smells touch our emotions and memories more than other senses.
how to smell and describe scents.
insights into the fragrance industry.
WHAT YOU WILL GET OUT OF IT:
your own first little creation (2ml).
a worksheet with information.
changing how you use your nose from now onwards.
This 2 h workshop will follow the 3G+ rule and will be held in English (and occassional German/Denglish if necessary). One drink and small snacks will be provided.
::ABOUT KIM::
Kim connects many of her childhood memories through smells. She's started exploring the craft of scents in 2019 and worked in a Berlin-based perfume manufacturer as a seminar leader.
She's coached to hold safer spaces and will share knowledge and allow exploration and dialogues.
::ABOUT kwia::
kwia is a space for modern rituals. With a focus on sound, light, and art, Kim has designed the olfactory landscape of the space.
[Photo by (C) Elisa Cucinelli]