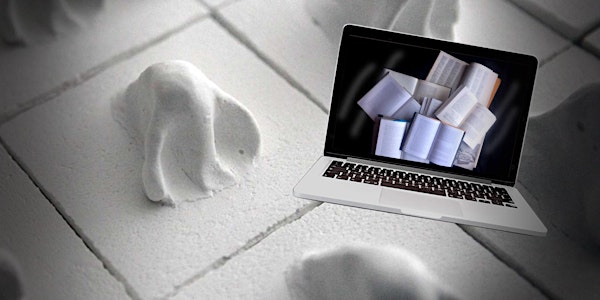 Scent Culture Theory 101: Scent Culture & Olfactory Heritage (online)
Academic Nuri McBride introduces a primer to understand the theory behind scent history and sociological fragrance education. Online.
Refund Policy
Contact the organizer to request a refund.
Eventbrite's fee is nonrefundable.
About this event
The history of perfume is, in some manner, that of civilisation. - Eugène Rimmel
Scent matters, not just as a commodity in perfume but as a cultural artefact. What smells we value as a society, which ones disgust us, and how we use them are all formed and informed by our scent culture. But what is a scent culture? How do we spot one when we smell it? What is the difference between culture and heritage?
Throughout this year of Scent & Society lectures at the Institute of Art and Olfaction, we will examine how aromatics impact society as a whole and the people within it. This will take us from historical hygiene practices to global trade, religious beliefs and beyond. To help you gain the most from these talks, Program Curator Nuri McBride has created this primer class to help you understand the theory behind scent history and sociological fragrance education.
In this course, we will:
Explain what a scent culture is and how scent can be a cultural artefact
Examine the differences between the working definitions of scent culture
Introduce you to Sensory Historical Studies, its philosophy and methodology, focusing on inter-sensoriality.
Introduce you to the concept of olfactory heritage and the role it plays within a scent culture
Discuss the limitations to a sensory approach to history and anthropology.
Consider the importance of studying scent cultures from non-hegemonic communities.
This is an online class. The Zoom link will be sent by email 24 hours before the class.
--
NOTES
A ticket allows for access to the live class, including Q+A, as well as the video of the class after it's taken place. Videos are available for 3 days after the class ends.
There are no refunds or transfers for this class.
This class takes place on Zoom and will be recorded. We will share the video for this class with all registered participants for 3 days after it takes place.
This event is present as part of our relaunched 'Scent and Society' series. Scent and Society is an ongoing exploration of the multiplicity of perfume histories across time, and across the world.
--
ABOUT NURI MCBRIDE
Nuri McBride is an academic, activist, writer, and perfumer focused primarily on the preservation of olfactive cultural heritage. Her main area of interest is in the importance of aromatics in life-cycle rituals, particularly surrounding death and dying. This interest grew out of Nuri's personal work in end of life care and witnessing the emotional power scent can hold for the bereaved. In 2015, she began the Death/Scent project to explore the use of aromatics in death practices around the world. Nuri is a long time advocate for greater death awareness education and an end to funeral poverty. She also incorporates scent in her guided death meditation classes as a profound way to connect the participants to the physical, intellectual, and emotional state of examining their mortality.
--
ATTENDANCE AND REFUND POLICY
This is an online class that will take place on Zoom. The Zoom link will be sent by email approximately 24 hours before the class, and reminder emails are sent automatically through the Eventbrite system. Lest these emails end up in your spam folder, please be sure to add hello@artandolfaction.com and noreply@event.eventbrite.com to your address book.
+ Event times are listed in Pacific Time (PDT); please use a time converter for your local start time.
+ Please download and install Zoom before the class starts, to avoid last minute technical issues.
+ Learn more about how we teach and our community guidelines here: https://artandolfaction.com/newcomers/
+ We will upload the class recording after session, and share it for 3 days with attendees. This video is view-only, and expires at the end of the 3 day window.
+ Unfortunately, we cannot offer refunds or credit for this class. Note also that event tickets are non-transferable.
-
Image Credits: The Institute for Art and Olfaction / Michael Geiger (Unsplash)