| | |
| --- | --- |
| Scenes and Songs from FANNIE LOU | |
Event Details
Fannie Lou Hamer grew up poor, uneducated and powerless. But she didn't let that stop her.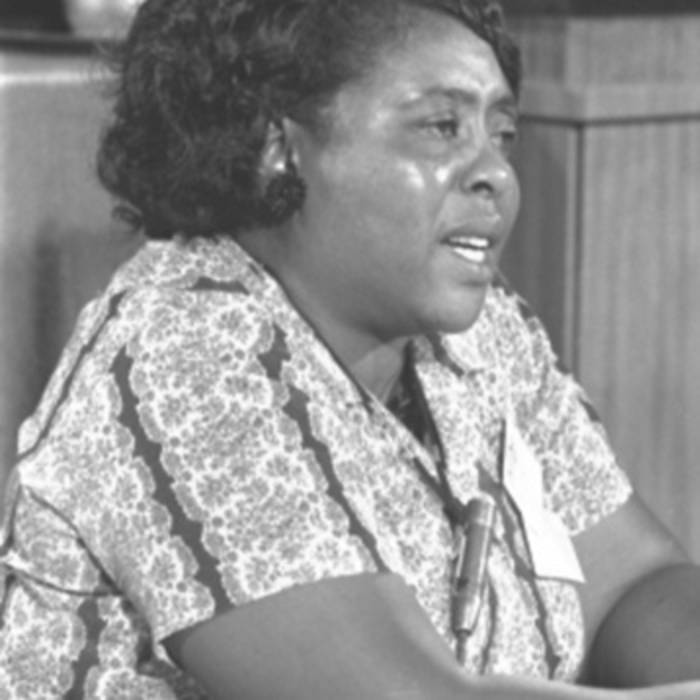 She gained a richness that cannot be measured in dollars, wisdom generated by a discerning mind, and a moral authority commanded by unfettered integrity. Many people tried to bring her down. But she stood up for herself, and carried herself with dignity. That is why she inspired the original musical Fannie Lou. 

With music, lyrics and dialogue written by Felicia Hunter, the musical is a fact-based, fictional rendering of Mrs. Hamer's struggle to attain voting rights. Felicia's original work relays this struggle through Mrs. Hamer's eyes as well as through others living in her community.
In August 1962, at the age of 44, Mrs. Hamer decided she had had enough of being treated like a second-class citizen. She volunteered, along with 17 other prospective voters, to travel to the county seat to register to vote. They were turned away. In fact, for their effort their bus was pulled over by law enforcement officers on the charge that the vehicle's color was "too yellow." This didn't deter Mrs. Hamer. She kept trying, and eventually won the right to vote. Needless to say, it was a hard-fought victory. One of the repercussions of her attempt to register was being kicked out of her home by the owner, who was adamantly against voting rights for African Americans. After she gained her voting right, Mrs. Hamer determined to help other citizens exercise their rights as well. Because of that effort, she was jailed and beaten.
The musical Fannie Lou focuses on the early stages of Mrs. Hamer's social activism. "Scenes and Songs from Fannie Lou" is a live concert presentation featuring selected music and dialogue from Felicia's work. Actors and musicians are being drawn from the Baltimore community for this stellar presentation.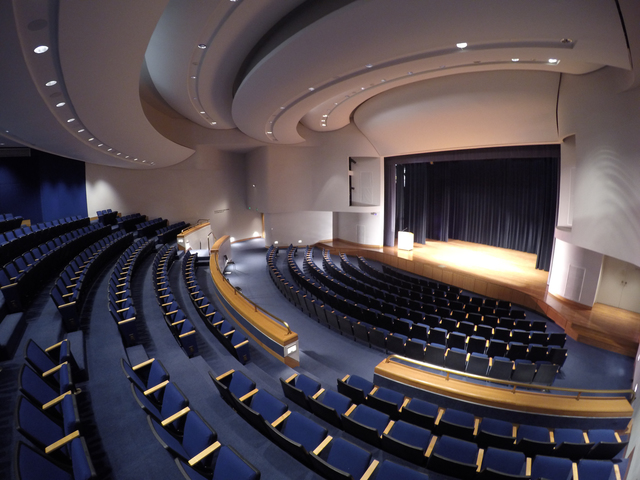 Come see this exciting work as it makes its Maryland premiere at the Baltimore Museum of Art on Saturday, March 21, 2020. Choose from two productions beginning at 11 a.m. and 2 p.m. Held in the museum's exquisite, 366-seat Meyerhoff Auditorium*, the performance will be preceded by a perspective-setting talk/discussion about the historical time frame and environmental climate in which Mrs. Hamer lived.
For more information about "Scenes and Songs from Fannie Lou," ** please visit www.fannieloumusical.com.
*The museum is fully accessible to wheelchairs and other mobility aids.
In addition, please note that seats are not numbered in the BMA's Meyerhoff Auditorium, and all tickets are general admission. All seats have an excellent view of the stage. However, for those who prefer a particular seating section, every effort will be made to accommodate requests to reserve seats in the desired section on a first-come basis, and as long as such requests are feasible. To let us know your seating preference (middle floor, right floor, left front elevated, rear center elevated, etc.), please email fannieloumusical@yahoo.com after securing your tickets. You will receive a confirmation that seats have been reserved for you in your preferred section. There is no extra charge for this amenity. 
** Also please note that this production is a not-for-profit event, and 100 percent of ticket proceeds will be applied to defraying production costs (venue rental, venue-required insurance, piano tuning, rehearsal space[s], compensation for performers, lighting and sound technicians and other technical needs, printing of programs, etc.).
Save This Event
When & Where

Baltimore Museum of Art
10 Art Museum Drive
Baltimore, MD 21218


Organizer
Fannie Lou Musical promotes and supports efforts to bring the original musical Fannie Lou, and its sister production "Scenes and Songs from Fannie Lou," to the public.