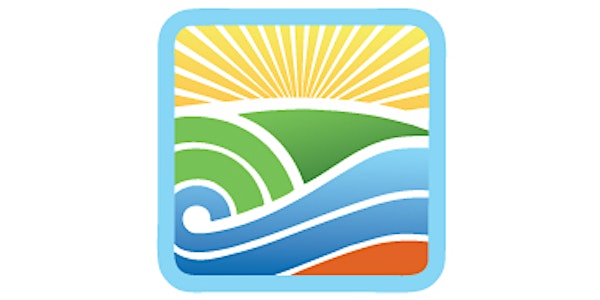 SCCEBA Business Roundtable: CPACE Opportunities for South Carolina
When and where
Location
City of Charleston 2 George St 1st Floor Public Meeting Room Charleston, SC 29401
Description
Please join us for SCCEBA's next Business Roundtable featuring David Gabrielson and Jessica Bailey of PACENow where we'll discuss Commercial Property Assessed Clean Energy (CPACE) financing options for your community.
CPACE is an energy efficiency and clean energy financing option for over 1,700 communities in the United States. While South Carolina doesn't have any participating CPACE communities today, we hope that will change with pending legislation introduced to the South Carolina General Assembly earlier this year.
This Business Roundtable is ideal for Elected Municipal Officials, Community Development Financial Institutions, Energy Efficiency and Renewable Energy Service Providers, Business Leaders and the general public.
The CPACE bills, which have been filed in the South Carolina House of Representatives and Senate can be found by clicking the links below.
S.668 - by Senators Alexander and O'Dell
H. 4043 - by Representatives Loftis and others
We'll be joined by David Gabrielson of PACENow, a non-profit advocate for PACE financing based in Pleasantville, New York and Jessica Bailey of Green Works Lending and PACENow Board Member.
David Gabrielson, Executive Director PACENow
David was introduced to PACE while developing Energize Bedford, an energy efficiency financing program for homes in Bedford, New York, where he has served as an elected Councilman since 2008. Before his careers in energy and politics, David spent over 20 years as an investment banker to state and local governments, financing a wide range of capital facilities and programs at national firms including Credit Suisse First Boston and J.P. Morgan. David earned a bachelors degree in Economics at the University of California at Berkeley and holds a Masters Degree in Public and Private Management from Yale University.
Jessica Bailey, CEO Green Works Lending
Jessica led the design and management of the C-PACE program at the CT Green Bank. In its first two years, the program financed $75 million in clean energy projects and executed the first securitization of commercial efficiency assets – more than doubling the volume of PACE transactions between 2013 and 2014. Bailey worked from 2004-2012 at the Rockefeller Brothers Fund (RBF), an $800 million foundation based in New York. As the Fund's program officer for sustainable development, she co-managed a $7 million portfolio of grants focused on combating climate change and promoting clean energy. In 2014, she was named a "Champion of Change" by the White House for solar deployment. The Hartford Business Journal dubbed her a "Green Warrior" for her work to design the successful Connecticut C-PACE program. She sits on the board of the New England Clean Energy Council and PACENow. She received her graduate degree from Yale University and undergraduate from the University of Notre Dame.
---
The South Carolina Clean Energy Business Alliance would like to thank the City of Charleston Office of Planning, Preservation and Sustainability for hosting this SCCEBA Business Roundtable. For more information about the City of Charleston's sustainability efforts, please click here.

Parking Information
Parking in Downtown Charleston is at a premuim. Please arrive early to locate a spot. We recommend parking in the Gaillard Parking Garage located at 32 Alexander Street Charleston, SC . This paid garage accepts cash and debit card purchases.