About this Event

These courses will involve two 2 hour sessions 6:30 - 8:30 p.m.
The first session is held on the lake at John Avant Park in the Erindale area of Saskatoon.
The second session will be either at John Avant Park or on the South Saskatchewan River starting at the boathouse. The river session will be held at the discretion of the instructor depending on group skill and river water level.
No Certification is achieved. Only basic skill and safety knowledge.
All canoes and canoe equipment is provided.
The $40 ticket fee is refunded upon the full completion of both days listed for the course you are attending. If you fail to attend both 2 hour sessions you will not be refunded your $40. You have to be a 2020 Member to take this course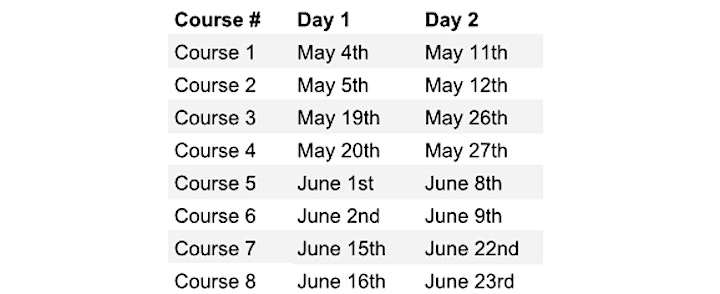 What is covered in the course?
Safety and Rescue
Transport Canada Regulations
Environmental hazards - air and water temperatures, wind and waves
Cold water concerns, hypothermia and clothing
Rescue procedures - self and assisted rescue
Canoe towing rescue
PFD selection and policy (always wear it)
Canoeing Skills and Knowledge
Canoe and paddle parts
Equipment selection and care - bailers, throwbags, painters
Personal outfitting (clothes, water bottles, shoes)
Basic canoe lifts and carries
Canoeing resources and additional courses
Safe paddling practices - groups, telling people where you are going
Body mass centred in canoe
Canoe trim
Basic knots - half hitch, bowline, truckers hitch
Canoe stability - sitting vs kneeling
Enter and exit canoe from shore and dock
Paddling positions and roles
Holding a paddle
Switching sides
Body mechanics when paddling
Paddling in cadence
Rafting up
Launch and landing
Strokes
Forward
Reverse
Check (stop)
Draw
Push away and pry
Sweep strokes
Rudder and J strokes
Maneuvers
Forward and reverse paddling
Pivoting
Circle
Side slip
River skills (when the instructor decides participants are ready for the river)
River knowledge - reading the current and flow patterns, where to find present river flow levels
River hazards - rocks, sand bars, wind, waves, water intake and bridge structures, scrap metal
Launching and landing in current
Using eddies to move up river and for landing
Front ferry
Eddy turns