ScART - "Scar Art" Painting Class at the Healing House. An empowering paint...
Description
ScART – Emotional healing of surgical scars through art
Those who have had cancer are invited to participate in this emotionally empowering activity called ScART (or Scar Art).
Participants will gather with other survivors to look at their scars through a new lens, and create beautiful, custom works of art.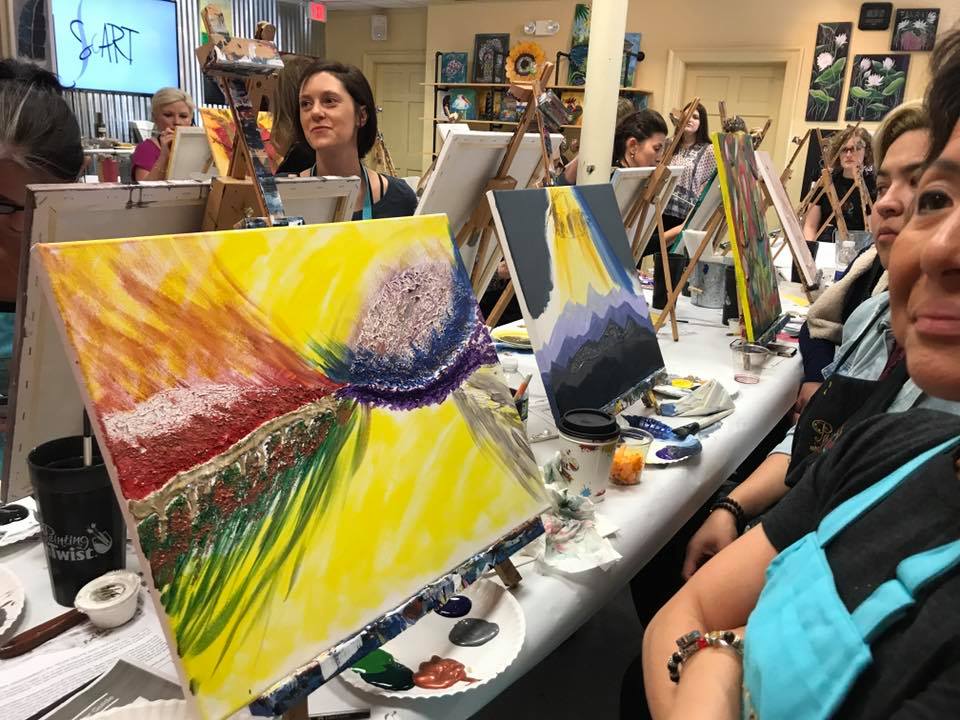 ScART is a national paint program created by You Night Empowering Events, and offered by authorized ScART instructors. You Night is a program founded in 2013 that is dedicated to helping women and men embrace life beyond cancer. The company's fundraising efforts support their "We Lift You Up" foundation, a 501c3 fund which creates empowering experiences for cancer survivors, with the ultimate objective of creating a national network of support.
Participants can be survivors (or their guests) who have any type of scar that they would like to paint on canvas.
THE PROCESS:
ScART (or "scar art") is an abstract painting process where color theory and simple yet powerful painting techniques will be integrated to create a powerful, unique painting. Even if you've never painted before, class instructors will guide the class through the process of sketching the scar(s) on canvas, applying the modeling paste to represent scars unique markings, and to choosing just the right color palette to evoke the feelings you want to express. Simple brush strokes will be demonstrated for putting color on your painting. Remember – this is a unique and powerful experience where the PROCESS of seeing your scars turned into works of art is more significant than the PRODUCT, or actual artwork. Although the final product will be beautiful and meaningful, the shared experience and strong sensory memory you are creating with fellow scar bearers is even MORE important. FULL INSTRUCTIONS WILL BE EMAILED TO YOU ONCE YOU SIGN UP.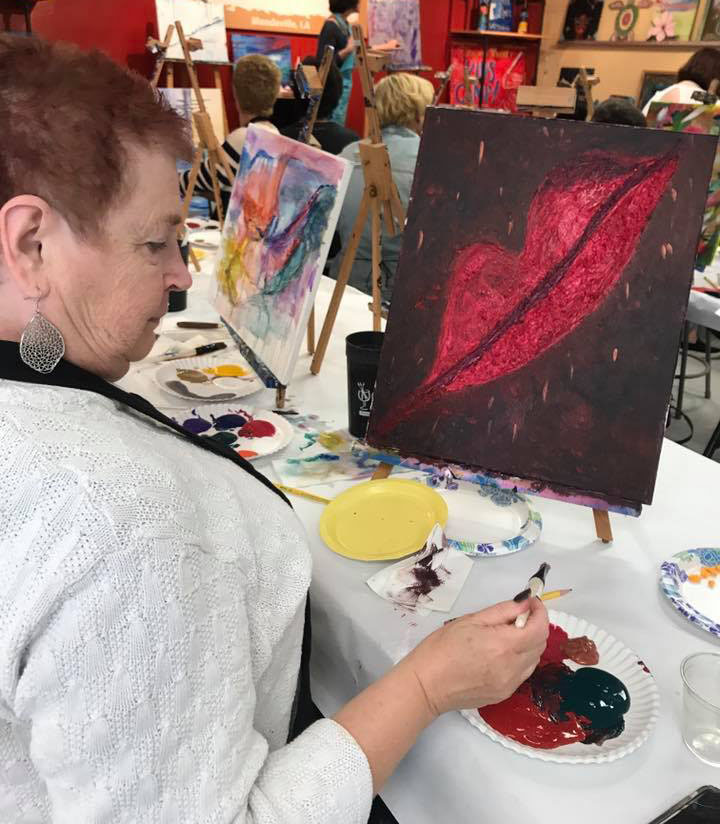 People with scars can be hard on themselves. ScART gives participants the freedom to transform their scars into something beautiful. The process allows for an open mind and the support of a community of other people who have experienced something similar.
For frequently asked questions, visit the ScART website:
https://scartevents.com/frequently-asked-questions/
FAQs
Are there ID or minimum age requirements to enter the event?
This is an adult painting class, as sometimes the information that is shared is best with mature audience members. We recommend that participants be at least 16 years old.
What are my transportation/parking options for getting to and from the event?
There is plenty of free parking at Healing House.
What can I bring into the event?
Bring any food or beverage that you would like to eat or drink. Sometimes our guests will bring snacks to share, If you want, bring a bottle of wine!
Be sure to arrive at least 20 minutes early to get settled. Pour yourself a drink, grab food and a painting smock. This is a guided group class, so we want everyone in their seats so that we can begin the class on time.
Guests can only register one guest at a time. Therefore, if you would like to make a group registration, contact our office at 877-591-5936 x3 -- or register each guest one at a time so that we can insure that each participant receives instructional correspondence before and after the event.
How can I contact the organizer with any questions?
Please call us if you have any questions! 877-591-5936 x3 or write to: lisa@younightevents.com
What's the refund policy?
PAYMENT POLICY: Payment is due at the time of the reservation to guarantee your seat. If you choose not to pay online, please call our office at 877-591-5936 x3 for payment.
REFUND/CANCELLATION POLICY: A refund or store credit will be given for individuals canceling with at least 36 hours notice by phone. "No shows" will not be issued store credit or refunds. Groups of 5 or more must cancel 3 days before the date of the class to get a refund or store credit.

ScART reserves the right to cancel classes for unforeseen circumstances. Registrants will be notified at least 24 hours prior to class time and refunds will be processed.
For answers to additional Frequently Asked Questions, click here: https://scartevents.com/frequently-asked-questions/
YOUR ScART INSTRUCTOR IS: DEBORAH TONGUIS
Deborah Hohn Tonguis, Ed.D, is an experienced educator, passionate artist and Stage 4 throat cancer survivor. Her desire is to help others process the pain of any traumatic experience through self-reflection and art. Please feel free to reach out to Deborah if you have any questions or concerns prior to your ScART session. She can be reached at dtonguis@yahoo.com.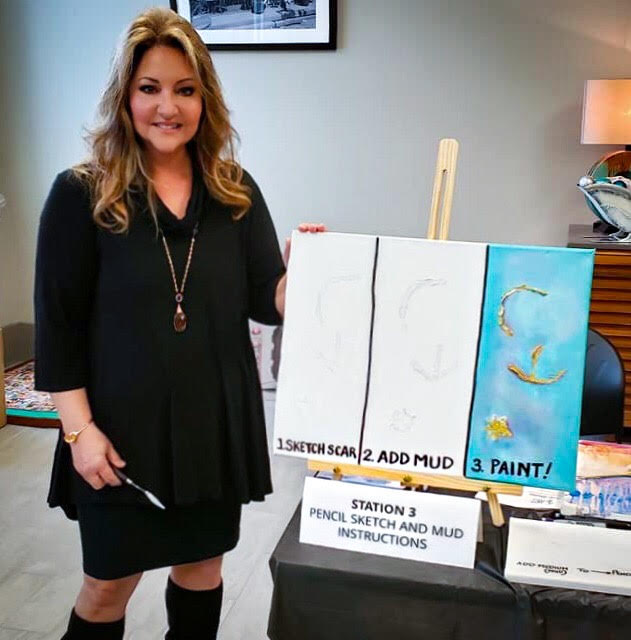 The ScART Painting Event will take place on May 16th at THE HEALING HOUSE in OLD COVINGTON. Have a friend or loved one sign up to paint with you!