Multiple Dates
'SCARRED' - Revisiting the Body Art Tradition in Africa
Description
'SCARRED' is an impressive exhibition documenting Africa's various ethnic groups and their displays of cultural identity through body art.
Captured through striking fine art photography, the exhibition will feature over 30 photographs from: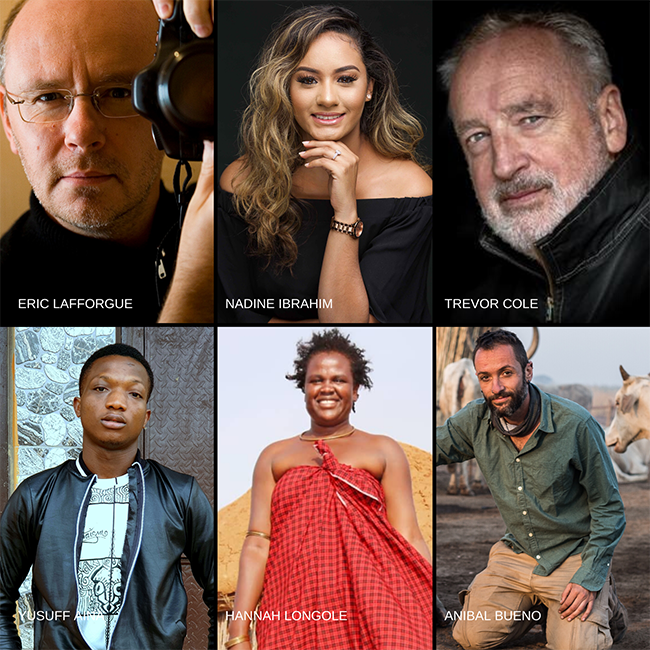 Taking place across the entire Unit 6 gallery space, 'SCARRED' extends beyond exhibited works with other engaging activities as part of its programme, including a screening. The exhibition's programming includes:
FRIDAY 29 NOVEMBER, 2019 | 5.30PM – 9.00PM (PREVIEW)
5.30pm: Press Preview
6.30pm: Cocktail reception and preview of exhibition
7:30pm: Opening remarks from Mãe Africa's founder, Temi Fet'era and British Council supported visual artists: Nadine Ibrahim and Yusuff Aina
8.00pm: Screening of 'Marked' by Nadine Ibrahim
'Marked' is a 20 minute documentary that explores the different cultures in Nigeria and their reasons behind scarification. Traveling through 20 states in Nigeria, the short film documents the reasons behind markings and how they intertwine with identity, beauty and culture.
9.00pm: Performance by Bumi Thomas
Bumi Thomas is a British-Nigerian jazz-soul singer and songwriter whose sound is inspired by her multicultural lineage. It is a wonderful combination of jazz, high life rhythms, Afro-beat, reggae, blues melodies, infused with folk and delivered with soul.
11.00pm: Preview closes
---
SATURDAY 30TH NOVEMBER, 2019 | 11.00AM – 9.00PM
11.00am: Doors open
6.00pm: Spotlight Conversation with presentations by Dr. Chuu and Ryan
The conversation with selected guests with a direct connection to scarification will explore perspectives on the use of skin as a canvas to convey information about identity, affiliation, personal history, lineage, status, spirituality, aesthetic choices, scarification and the Uli body painting art. Speakers include:
Dr. Chuu Krydz Ikwuemesi is a painter, art critic, ethno-aesthetician and currently an associate professor, Department of Fine and Applied Arts at the University of Nigeria, Nsukka.
Dr. Toyin Ajao is a feminist activist, writer, researcher and teacher. An award-winning international blogger and accomplished academic, she is also an alumna and an associate of the Africa Leadership Centre (ALC) King's College, London where she completed the ALC prestigious Women Peace and Security Fellowship and a Master's in Conflict Security and Development.
Anyango Mpinga is a kenyan eco innovator, designer activist and who has embraced the principles of circular fashion to explore radical systems in textile design and promote conscious consumption of apparel and accessories.
Ryan Ouellette is a body art professional with twenty years of experience and a Scarification Practitioner. He is recognized as one of the world's elite practitioners and has performed scarification in countries around the world including Japan, Germany, and the UK. His work has been published in the pages of multiple body art magazines as well as on the National Geographic website.
Nallah Sangaré is a creative in the Fashion, Beauty & Art industry, Nallah is a Makeup artist, Hair Designer, Stylist, Creative Director and Photographer who uses fashion and makeup to shares stories of and about Africa.
9.00pm: Exhibition closes
---
SUNDAY 1ST DECEMBER, 2019 | 11.00AM – 7.00PM
11.00am: Doors open
4.00pm: Screening of 'The Self' by AFRONOIRE followed by a conversation with Laurence 'Moniasse' Sessou
'The Self' is a video editorial featuring Beninese, French-born and raised Laurence Sessou who reveals the personal story behind her scarification and tattoos through poetry and striking editorial photography. | Creative Direction: Melissa Zibi. Videography: Documentary Filmmaker, Jaha Browne.
6.00pm: Spoken word performance by Benjamin Bennett (15 mins)
Benjamin Bennett is a poet and producer from South London, known mainly for creating spoken word and live music showcase, Vocals & Verses. Benjamin has been performing since 2008 and has had the privilege of gracing stages across the country.
7.00pm: Exhibition Closes
---
'SCARRED' is organised by Mãe Africa Development Initiative, a non-profit cultural enterprise with a mission to preserve Africa's history and cultural heritage and support its social and economic development through the creative industries.