Scandinavian Summerfest

Sunday, June 28, 2015 from 10:00 AM to 5:00 PM (CDT)
Event Details
Greetings and Welcome to the Scandinavian Summer Fest!           (AKA Norway Day and Svenskarnas Dag)*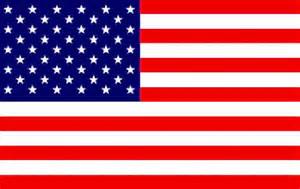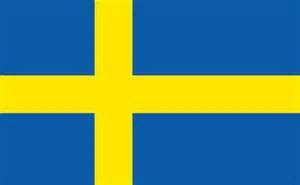 MINNEAPOLIS, MN – June 28, 2015 
Come join us for our 1st annual Scandinavian Summer Fest* at Minnehaha Park, Minneapolis, MN  (AKA Norway Day and Svenskarnas Dag) *
Ethnic concerts, displays, food and loads of all FUN. Come enjoy this Scandinavian event! It's likely to be the best gathering of the summer (midsummer)! 
Come join us at Minnehaha Park from 10:00 'till 5 in the afternoon (it may be the best 6+ hours of fun of the summer).  Our stage will be close to the picnic pavilion / eatery and nearby all the other park's activities and beauty.
Among our terrific entertainment performers are the Swedish group Bjarv, a Scandinavian quartet of saxophones, local performers including the American Swedish Institute & St. Paul Male Choruses, Svenskarnas Dag Girls' Choir, Vasa Junior Folk Dancers, Twin Cities Swedish Folk Dancers and a lot more.  Additionally, we'll be presenting the 'Swede of the Year' and crowning the 2016 Miss Svenskarnas Dag!  Of course you won't want miss our annual Midsommarstång rainsin!
 Activities and fun for all ages!  This is a free family friendly event
While you're here enjoy many of the other features of Minnehaha Park –
* Norway Day and Svenskarnas Dag have a long tradition of holding separate events for over 80 years but this year on June 28 these two groups are working together to bring the best of both and make an even bigger and better ethnic celebration for the Norwegians and Swedes and the Scandinavian community.
See ya at the falls (Minnehaha Falls that is!) (48th at Highway 55 in Minneapolis
Contact: Scandinavian Summer Fest Company
  Information – questions: Contact Earl at 612/ 861-4793 or Ted at 612/ 825-8808
 http://www.svenskarnasdag.com                Scott – Tech - Delegate
When & Where

Minnehaha Park
4801 South Minnehaha Park Dr.
Minneapolis, MN 55417


Sunday, June 28, 2015 from 10:00 AM to 5:00 PM (CDT)
Add to my calendar
Organizer
As the chairperson for publicity and communications, I truly seek to promote this event and scandinavian heritage in general throughout the Greater Minneapolis and St. Paul, MN area.
Additionally, I am a land planning and design professional originally from the Minneapolis although having been in Michigan for many years until 2013 and am in the midst of relocating back here.  I would genuinely appreciate opportunity to serve your needs.  My web site (www.innovativelanddesign.com) perhaps will may give you with some answers to your questions and provide views of the works here in Minnesota, Wisconsin and Michigan as well as other places.
 Thank you,
Scott Holmgren  517/ 648-5723