Description
SCALING YOUR LANDSCAPE BUSINESS
Proven strategies to multiply revenue and dramatically improve profitability.
A one-day accelerated development experience to kick off the year, Feb 20th in Boston. With Special guest speaker, Bob Marzilli, CEO of the 40MM landscape business R.P. Marzilli Landscape Contractor.
Do you ever feel stuck?

Has your business plateaued at the 1mil, 2mil, 5mil or 10million ceiling?

Have you outgrown your current organization and wonder what is next?

Are profits hard to come by, with too much of your time spent in the day-to-day?
Too many companies wake up in the middle of the year and realize they are off track, or that their growth is not what they had hoped. While the most successful companies develop their game plan for success early, so they can start strong and reap the financial rewards. That is why I am offering this program NOW, to help you create a breakthrough and enjoy your most amazing year yet!
This workshop will provide you a 4-point blueprint for scaling up your business, revenue and profits!
You'll Learn How To:
1. Accelerate growth by building a Super Leadership Team
…So that your time as owner will be freed up to lead and work "on" the business, while your Super Leadership Team is running the day-to-day operations (sales, admin, production), protecting your values and culture, and hitting the company goals and targets.
2. Achieve financial security by Managing and Winning by the Numbers
…So that everyone understands the big picture and their role in how to win. You will learn how to educate your employees how to 'work and win by the numbers,' so that they start thinking and acting like owners, making financially smarter decisions, reducing waste and working harder to finish strong.
3. Capture significantly higher margins by mastering the Profit-Driven Sales approach
…So that your sales team is focused on the very best sales opportunities, giving supremely better customer service, and with each new sale adding to your profitability and cash flow. Your margins and profits will grow considerably with this approach.
4. Scale your business by recruiting, training and empowering key talent
…By using Jeffrey's proven people system "Become A Destination Company®".Learn how to staff up for growth, attract better people, and retain and develop key employees for long-term growth. People are your advantage, and with the right people, anything is possible!
Bonus #1
I will also share with you my unique "Green Light Selling" process and "How to sell your business in 10 years" framework, so you can set yourself up now for long-term success.
Bonus #2
All registrants will receive a 45 minute private recorded webinar (available to my peer-group clients):

"Developing super crews and super foremen" so that your crews are self-directed, on budget, perform quality control, help replace their own members when needed, and take ownership for their results.
Workshop Speakers:
Jeffrey Scott, MBA, has worked in the industry for 30+ years and is the leading authority on growth and profit maximization in the landscape industry. He has consulted with over two hundred landscape companies and facilitates the largest global peer group of landscape business owners in the world. Jeffrey is the founder of the Destination Company® culture program, allowing companies to attract and retain the best employees and build their competitive advantage. He has worked with national brands such as Caterpillar, Case equipment, Spring Green, Greenius and LMN software. As a sought-after keynote speaker and author of 3 books, he is invited back year over year to present at the top industry events.
Bob Marzilli (President) of R.P. Marzilli Landscape Contractor. Bob founded R.P. Marzilli in 1985 with the goal of developping the most respected landscape construction firm in New England. It has grown to 200 skilled landscpe professionals and a revenue near $40 million. Bob and his wife, Christine have also established the Marzilli Stockbridge Fund, supporting the school and the financial need of students. In 2018 Bob was inducted into the New England Design Hall of Fame.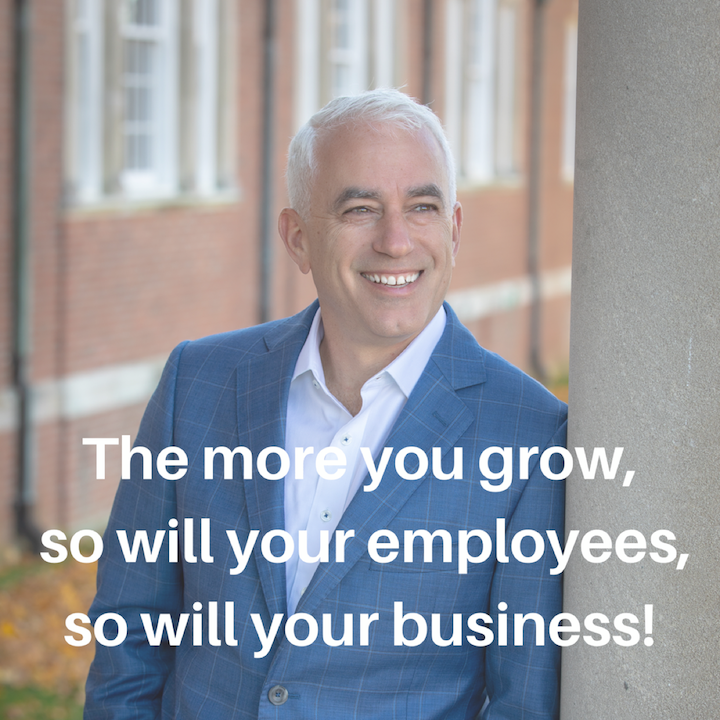 Enjoy an optional dinner, Dutch treat, on February 19 with Jeffrey Scott. Space is limited and offered on a first come, first served basis. Limited to 2 seats per company. Please RSVP to
corine@jeffreyscott.biz.
What others in the industry are saying:
Working with Jeffrey has transformed our business. We have reaped both financial and personal rewards in significant ways beyond what we anticipated! - Mark Fockele, President, Fockele Garden Company, GA
Jeffrey carefully mapped out an approach to improve my business and then relentlesly pursued it. He has deep knowledge of the industry and general business fundamentals - Ted Carter, President, Pinehurst Landscape, MD
Jeffrey's ability to rapidly review goals, assimilate information, and then help us arrive at clear specific solutions is impressive. He is extremely intuitive - Paul Reder, President, Reder Landscaping, MI
Jeffrey brings ideas that can be put to work right away - Frank Mariani, Mariani Landscape, IL
Event Details:
For those that are from out of town and need accommodation, here are some suggestions:
The Embassy Suites
550 Winter Street
Waltham, MA
(781) 890-6767
The Hyatt House
54 4th Avenue
Waltham, MA
(781) 290-0026
Residence Inn/Fairfield Inn @ Suites Boston Waltham
250 Second Avenue
Waltham, MA
Residence Inn - (781) 202-5140
Courtyard by Marriott
387 Winter Street
Waltham, MA
(781) 410-0900
Holiday Inn Express
385 Winter Street
Waltham, MA
(781) 890-2800
Best Western Plus
380 Winter Street
Waltham, MA
(781) 890-7800
Breakfast and Lunch are included in the registration.
Sponsored by: