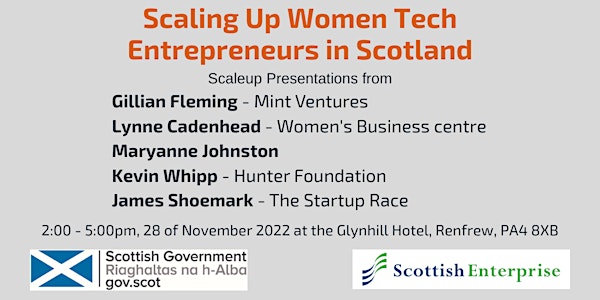 Scaling Up Women Tech Entrepreneurs in Scotland
Scaling Up Workshop for Women Entrepreneurs
When and where
Location
Glynhill Hotel & Spa 169 Paisley Road Renfrew PA4 8XB United Kingdom
About this event
Are you a Women Tech Entrepreneur?
As part of the Scottish Government's Technology Ecosystem (STER) initiative, we would like to invite you to this free workshop designed to help you scale your company. See below for more information on the Masterclasses in this focused workshop.
Only a small number of tickets are available, so please get yours before they are all gone.
Please note - this event is a safe space environment for women entrepreneurs only
--------------------
This event is supported by Scottish Enterprise and the Scottish Technology Ecosystem (STER) Initiative as recommended by Mark Logan https://www.gov.scot/publications/scottish-technology-ecosystem-review-ecosystem-fund/pages/overview/

WHO IS THIS EVENT FOR?
Women Entrepreneurs looking to scale their company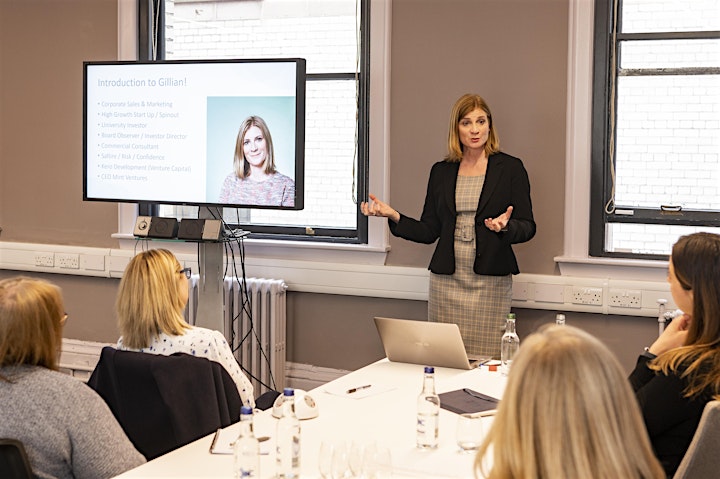 AGENDA
13:45 - 14:00 Arrival and Registration
14:00 - 14:30 Introduction and Hunter Foundation Presentation
14:30 - 15:00 Raising Investment Masterclass
15:00 - 15.30 Pitching and Answering Investor Questions Masterclass
15.30 - 15.45 Break-out coffee
15.45 - 16:30 Boards and Governance Masterclass
16:30 - 17:00 Sales and Marketing for Scaleups Masterclass
17:00 - 17.30 Networking and close
NOTE: On the same day we are running two other events in the Glynhill Hotel (that men are also welcome to attend).
12:00 - 14:00 Inspiring Women Angel Investors in Scotland
17.45 - 19.30 What is Angel Investment (for wealth managers, intermediaries and busines advisers)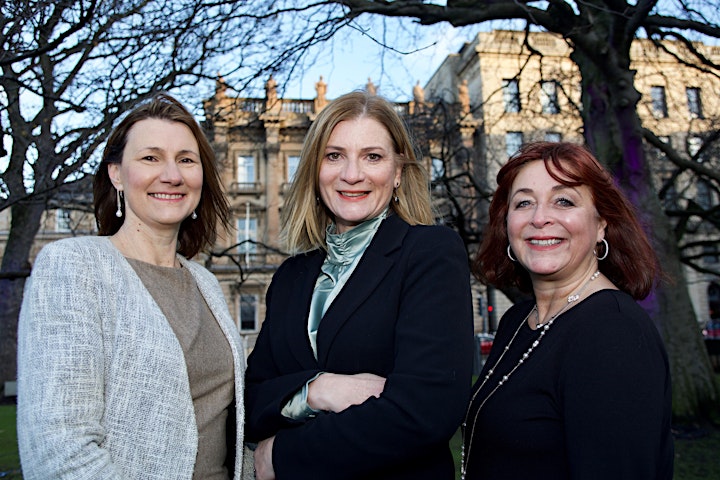 ABOUT OUR GUEST SPEAKERS
Lynne Cadenhead - With a background in life sciences, entrepreneur Lynne has over 25 years' management and early-stage equity investment experience in the technology and retail sectors in UK.
Lynne has served on over 30 Boards, is past Chair of UNICEF in Scotland, is an Ambassador for Women on Boards and a Visiting Professor in Governance and Enterprise at Edinburgh Napier University. In 2020 Lynne was awarded the Institute of Directors Scotland Director of the Year award for Equality, Diversity and Inclusion. In 2022 Lynne was awarded an Honorary Doctorate from the Open University for international services to gender equality in business.
She is a founding director and Chair of Mint Ventures, a women-led business angel group and a member of the UKBAA Women Angel Task Force. Lynne is also Chair of Women's Enterprise Scotland, an expert assessor for Horizon Europe EIC and REA grants, a member of the T-20 think-tank aligned to the G20 governments and banks and serves on the Scottish Government's National Council for Economic Transformation.
Gillian Fleming - Has worked in the start-up ecosystem for 20 years nurturing and advising successful science and technology start-ups to build teams, develop direction, raise investment and set sail. As well as being an angel investor herself Gillian also has venture capital investment expertise working for Kero Development partners and enjoys being a poacher turned gamekeeper!
Board positions include advising, mentoring and Investor Director for a spectrum of companies covering wide ranging sectors from engineering to digital AI and marketplace companies.
CEO of Mint Ventures, Gillian also leads the commercial and operational development for Mint Ventures and is responsible for sourcing the pipeline of new investable opportunities, expanding the network and working closely with partners.
Maryanne Johnston - Helps individuals and teams to prepare and deliver presentations. For example: new business pitches, investor pitches, speeches, interviewing, networking, handling difficult conversations. She designs and runs programmes for companies and individuals to give them the skills and techniques to be able to handle any of the situations listed above.
4 key areas clients benefit from are:
Increased confidence
Saved time in preparation
Maximum impact for content
Self awareness through video reviewing
ABOUT MINT VENTURES
Mint Ventures is a women-led business angel investment group, working in close partnership with Women's Enterprise Scotland (WES) and the wider business angel community in Scotland and beyond. Offering a fresh approach to raising early-stage capital by democratising angel investment for women and investing in products and services that meet the needs and interests of women with a social, ethical or environmental purpose. Through encouraging more women to become angel investors, we create new sources of capital for growth-oriented, innovative businesses.
Know any Entrepreneurs who might want to win £10,000 Cash?
Please check out and share our £10,000 Startup Race with anyone that might benefit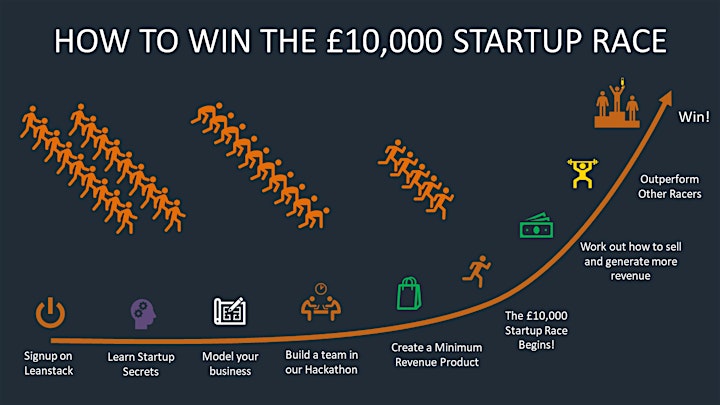 About The League of Entrepreneurs
The League of Entrepreneurs was Founded in April 2015 by James Shoemark and Michael Clouser who are CoFounders at The Startup Race.
James Shoemark is a Serial Entrepreneur and has been running Peer-mentoring groups for Entrepreneurs since 2010.
Michael Clouser is a Serial Entrepreneur as well. A former venture capitalist in the US, Mike was also with the Edinburgh-Stanford Link and co-founded the Edinburgh Entrepreneurship Club (E-Club). He also organized and coordinated the Scotland-Silicon Valley Link.