Virtual event. Program includes business readiness survey, half day workshop and one on one coaching for your business.
About this event
Every business leader faces common challenges. Every business leader has tremendous opportunity, especially during these times. Our workshop will teach you to master the Scaling Up framework (Rockefeller Habits 2.0)
This world-renowned program has empowered over 20,000 executives and their teams with proven tools and strategies to grow, adapt and scale up faster, with less effort and while having more fun. (Yes! even during Covid-19 times we should have fun).
Is your entire team happy and engaged? Would you rehire all of them if you were starting over today?
• You'll learn to attract, retain and engage the right PEOPLE
• Increase accountability and results
Do you have a simple one-phrase strategy that everyone knows and that's driving sustainable growth?
• You will see you how to develop a truly differentiated strategy that's also clear and simple
• Clarify your core values
• Discover your SWOTs and trends
• Learn how to create 3-5 year strategies that accelerate growth
Is your execution both drama free and highly profitable?
• You'll start implementing the Rockefeller Habits
• Learn to master the 3 Disciplines of execution.
• Create a culture of accountability
• Fine-tune processes to run without drama
Does your business produce enough cash from internal sources to fund growth?
• You will see how to improve cash inside the business.
• You will find new cash to grow and to weather the storms.
• Improve your sales cycle and make sure you are never short on cash
Learn how to accelerate profitable GROWTH using the Rockefeller Habits™.
These are the critical decisions that growth companies must get right to maximize their revenue, profit and time. This program will teach you tools for making the right decisions to drive business growth.
Build an Unshakable Foundation for Sustainable Growth
Why have over 250,000 executives in the Mid-Market chosen to use the Scaling Up strategic growth system?
BECAUSE IT WORKS!
Scaling Up companies are growing and thriving during these times. They have pivoted, adapted, innovated faster and more profitably than their competitors. Think about this; Will you be buying your competition at below market price or will you be bought for less than you think you're worth?
ALIGN Get faster results with less effort by developing organizational clarity and accountability.
ACCELERATE Develop a strategic advantage over the competition. Position your brand as a market leader.
ADVANCE See your company's reputation and revenues soar as employees understand and fulfill 100% of your brand promises.
Discover how to Scale Up your business with the Rockefeller Habits 2.0 program.
WHO SHOULD ATTEND
This workshop is specifically designed for CEO's and leadership teams of companies that have between $3M and $200M in revenue. However, smaller companies that have a strong aspiration to get to that level will save time and energy through the application of the tools and strategies presented.
Bring your Leadership Team with you, because you'll have the opportunity to discuss and work on multiple aspects of your business together.
ARE YOU PLAYING NOT TO LOSE? ARE YOU IN SURVIVAL MODE?
OR
ARE YOU PLAYING TO WIN? PLAYING TO IDENTIFY AND LEVERAGE NEW OPPORTUNITIES?
Our workshop attendees are Playing to Win and recognize that despite uncertainty in the environment, they want to position their company for long-term success. They don't let uncertainty or volatility get in the way of continuing to build a scaling organization driven by innovation, purpose, alignment and accountability.
Our attendees come as a leadership team because great executives recognize it takes a team of leaders within a company to drive a vision strategically and tactically.
If you and your leadership team are Playing to Win, if you are seeking to leverage new opportunities, if you want to become more innovative, determined and focused, come join us. You are our kind of player.
WHAT WILL YOU LEARN IN THE PROGRAM?
In just a few hours, you will become aware of your organization's strengths and weaknesses. You will learn a few of the essentials that make the Scaling Up system work quickly. Learn through our business assessment questionnaires, best practices, lectures, videos, hands-on exercises, group discussions and one on one coaching with your team. We will focus on the four critical decisions all businesses face.
All participants will receive:
• Surveys to help you understand your Scaling Up position and Innovation Readiness.
• A digital workbook with Simple and Actionable Tools to grow your Business
• Quest Advising implementation acceleration (IA) tools.
• One-Page Strategic Plan and Rockefeller Habits Checklist
• A 1-1 session (one per company) after the workshop to help implement concepts learned
EVENT INFO
Log in by 12:25pm so you are ready to go! We'll start promptly at 12:30pm.
There will be a pre-work survey that we will send to you in advance of the workshop to complete along with the zoom invitation. Keep an eye out for that in the coming days.
**Special in-person option: We are offering a special ticket for teams who want the workshop brought to your conference room. This is a customized in-person workshop with Max at your location with your senior leadership team (up to 10 people). We will contact you to schedule the date that works best for your organization.
Email: support@QuestAdvising.com
Phone: (210) 880-5690
OUR GUARANTEE
Quest Advising guarantees results! No empty promises. If you apply the practices and tools we provide, at our Scaling Up workshop, you will GET 3X THE COST OF THE EVENT in value to bring back to your business. If you don't, let us know before you leave, and we will REFUND YOUR MONEY.
Refund requests must be made at least 48 hours before the event. If you are unable to attend the event, tickets can be used at any workshop organized by Quest Advising within 12 months of the purchase.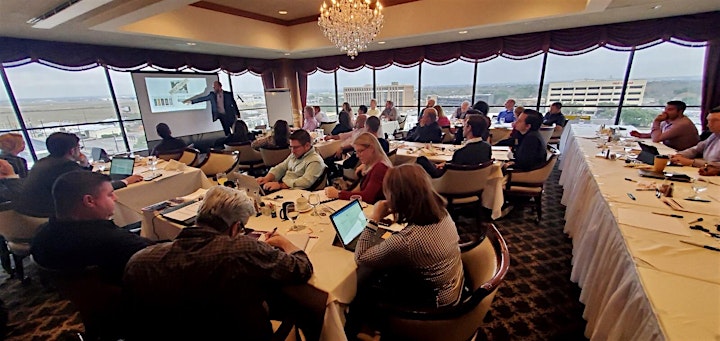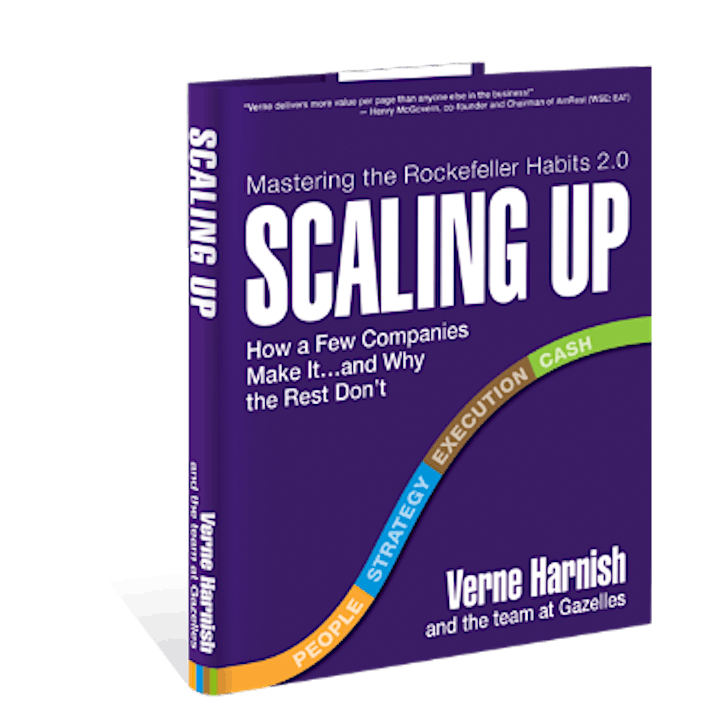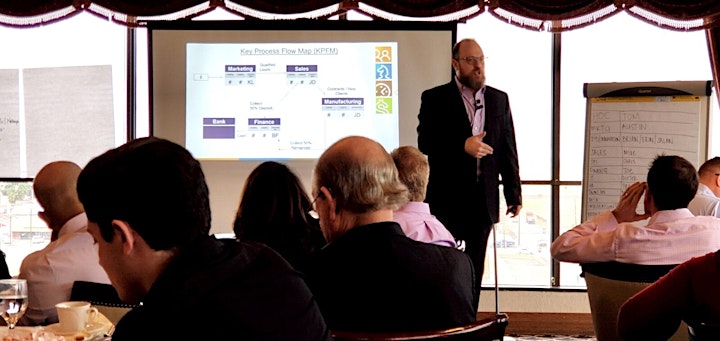 Date and time
Location
Refund policy