Scaling Up Business Workshop - South Florida
Description
Build a rock-solid foundation for sustainable business growth.
Work smarter, not harder.
Scale your business and reach your Freedom Goal!

The world-renowned Scaling Up Business Growth Workshop empowers you to accelerate profitable growth using a time-tested and results-driven methodology. Through this exclusive learning experience, Scaling Up Coaches have empowered more than 40,000 executives and their leadership teams with proven tools and strategies to scale up smarter.
Bring your LEADERSHIP TEAM and discover together how the Scaling Up methodology can be your foundation to achieve scalable business growth this year and beyond.
---
In this one-day seminar you'll learn why the following Four Decisions are so important, and how to get them right!

Do you have the right people doing the right things with clear accountabilities and metrics?
Learn how to bring in A Players

Ensure that your team members understand your vision and values

Get results through increased accountability

Can you (and your team) concisely articulate your strategy, and is it driving sustainable growth?
Clarify your brand promise

Determine your 3-5 year key strategies

Identify key initiatives to support those strategies

Have you set up a system where processes can be executed smoothly and drive profit?
Learn & apply the Rockefeller Habits 2.0

Learn how to create a culture of accountability

Fine-tune processes to run without your constant involvment

Do you know exactly how long it takes for a dollar invested in your business to come back as a return?
Understand and improve your Cash Conversion Cycle

Keep your business flush with cash

Uncover the true cost of having the wrong salespeople on your team
---
ALIGN
Get faster results with less effort by developing organizational clarity and accountability.

ACCELERATE
Develop a strategic advantage over the competition. Position your brand as a market leader.

ADVANCE
See your company's reputation and revenues soar as employees understand and fulfill 100% of your brand promises.
---
About Your Coach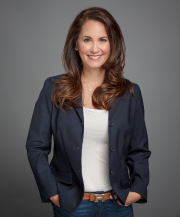 Jennifer Walzer Berkowitz has been a strategy coach for corporations with revenue ranging from $5M to $140M in revenue since 2014. She became convinced of the power of Scaling Up after using this methodology to reach her own Freedom Goal, scaling and selling her multi-million dollar data backup company in 2014. Upon "retiring" Jennifer began coaching CEOs to help them scale their businesses and reach their own Freedom Goals. Learn more about Jennifer and R&J Advisory Group.
---

"Jennifer has been integral in creating helping our team to create a strategy and the executional rigor to take my business to the next level. Since working with her our business' profit has more than doubled. I attribute our success to her guidance, structure and insight that has helped me and my team to identify our biggest priorities and issues. Then she outlines the process and tools that allows our team to come together to work on those priorities and solve our issues. Jen was the missing piece that I needed to move my company from just being good to being the great organization I always knew it could be."
-David Kreiger, President, SalesRoads
"Working with Jennifer has quickly helped shift our leadership team's focus and engagement, as well as to bring about more accountability from within. Jen's approach and methodology was well received by our team, and she has helped instill not only a better work ethic for all of us, but also a greater sense of what the words team and trust truly mean. Doing the right work is tough, but having a great coach who offers guidance makes all the difference."
-Gavin McKenzie, Owner & CEO, McKenzie
"We have been working with Jennifer for less than 6 months and the impact she has made on our business is tremendous. She has opened our eyes to simple changes and strategies we could make in order for our business to run smoother and even more efficiently than ever. She has truly helped me get to a point where I am no longer "running" my business so I could focus on "growing" my business. As our coach, she definitely holds us accountable and is our biggest cheerleader with each success whether big or small. I am very excited to continue our journey with her and highly recommend her to anyone looking to take their business to the next level."
-Warren Alter, President, Alter Surety Group, Inc.
"Simply said Jennifer creates clarity. Her structured approach and clear thinking has helped us create organized actionable plans for success. She is an invaluable asset to our organization."
-Tim Vogel, Founder & CEO, Scenthound Holdings, LLC
"Jennifer is a process-oriented ninja. She is skilled at coaching CEOs through the process of understanding the process and steps they will need to take to get out of their own way and grow their business.

Jennifer has a ton of credibility because she's built, grown, scaled and successfully sold a business by going through this process with herself and her team.

What I love most about Jen is when you say you are going to do something she holds you accountable and also gives you the tools to do it. Whenever I'm stuck, she's someone I know who can very quickly get me unstuck, usually by giving me the kick in the rear that I need!

Another incredible quality Jen has is she keeps it simple and focused, so anything and everything is possible. Finally, she has a huge heart, genuinely cares about people and has a curiousity about others - all essential to being a good coach."
-Wendy Lieber, Founder, ContentBacon
"Jennifer has an incredible passion and enthusiasm, and works well with our team. By working with Jennifer we were able to improve our business process and develop more team cohesiveness. I would definitely recommend her as a business coach."
-Laurence Goldfarb, Laurand Associates, Inc.