Scaling Up Business: Maximum Crowdfunding + What Angel Investors Look for i...
Sales Have Ended
Ticket sales have ended
Visit our website for awesome startup videos, upcoming events, opportunities and much more: http://BostonNewTechnology.com
Sales Have Ended
Ticket sales have ended
Visit our website for awesome startup videos, upcoming events, opportunities and much more: http://BostonNewTechnology.com
Description
21+. Join us to:
Meet and learn from experts in crowdfunding and angel investing

Learn how to raise millions from the general public and seed funding from angels

Network with attendees from the Boston-area startup/tech community

Enjoy pizza, salad, beer & more
Scaling Up Business is an event series designed to help local businesses grow operations and sales, quickly and effectively, once they have product-market fit. Join founders, managers, executives and consultants to learn strategies, best practices and actionable tactics to drive profitable growth from accomplished experts in a variety of areas, including leadership, sales, marketing, engineering, human resources, finance, operations and law.
Please click here to share/tweet this event.
Please follow @BostonNewTech and support our presenters by posting on social media using our #SUB1 hashtag. We'll retweet you!
About the Speakers: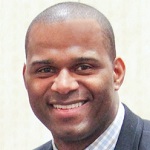 Anthony Price, Founder of LootScout and author of Get the Loot and Run: Find Money for Your Business (details below).
Talk 1: "Maximum Crowdfunding: The Complete Guide to Raising Capital for Your Business"
Crowdfunding has arrived! Learn how to plan, implement & promote your crowdfunding campaign. See how one company raised over $2.6 million on three Kickstarter campaigns. This interactive seminar is packed with real examples, know-how and more. Come learn:
The differences between rewards and investment crowdfunding.

How to develop your strategy to crowdfund.

How to build your team to implement a crowdfunding campaign.

How to promote your crowdfunding campaign to the world.
Anthony Price is an entrepreneur at the nexus of entrepreneurship, patient capital and community. He works with businesses across the U.S. Anthony led economic development activities for major cities in Connecticut. His lending experience includes, loan origination, underwriting, servicing, and the workout of nonperforming loans. Anthony developed a deep knowledge of capital, whether it be debt or equity from community development financial institutions (CDFI), small business investment companies (SBIC), the U.S. Small Business Administration (SBA), business development companies (BDC), state, regional, municipal loan funds and equity. He knows how to put together deals for startups and established companies. Anthony has sourced capital from public and private capital sources, including angel investors. He led his own economic development consulting firm and founded LootScout. Anthony's work has been featured on TV, radio, digital platforms, and business publications, including the Hartford Business Journal, Worcester Business Journal, Crain's Connecticut, and Federal Reserve Bank of Boston. Follow at tweet: @LootScout
You can order Anthony's amazing 418-page reference book for aspiring and early-stage startup founders, Get the Loot and Run: Find Money for Your Business. If ordering online, use Coupon "BNT17" to save 17% (in step 4 of checkout).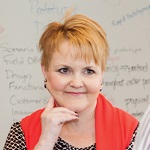 Barbara Clarke, Founding Member at Astia, Investment Committee at Portfolia and Founding Principal at The Impact Seat
Talk 2: "Angel Funding: 7 Things Entrepreneurs I Invest in Know Already"
Startups that demonstrate that they know these facts are much more likely to be successful and invest-able!
Barbara Clarke is an angel investor with a personal portfolio of over 50 startups in the United Staes and Europe. She is a founding member of Astia Angels, an international angel group. She serves on the investment committee for a variety of venture funds: Rising Tide Europe, Rising Tide US, Portfolia Enterprise Fund. She is a limited partner in numerous other funds such as LearnLaunch. Barbara's portfolio consists of a broad range of high-growth technology companies across the US and in Europe. A substantial portion of her portfolio is in the life sciences industry. Barbara serves on the board of directors for Portfolia Inc, a fintech company disrupting venture capital. She also led the company's recent $3mm Seed Round. Barbara serves on the board of directors of Founders First Capital Partners, a fintech company providing revenue-based financing to small to medium-sized companies. Barbara serves on the board of Cocomama, a fair-trade organic cocoa products manufacturer, which is a change of pace from all of her technology investments.All of the companies in Barbara's personal portfolio had a woman on the founding team at the time of investment. Barbara is co-founder and principal at The Impact Seat which works with companies to create more diversity and inclusion in their everyday work. She began her career at KPMG as an economist performing intellectual property valuations for multinational companies. She holds a Masters Degree in International Economics and Finance from Brandeis University and a BA in Quantitative Economics from Tufts University. Follow at tweet: @BEClarke @AstiaGlobal @Portfolia1 @ImpactSeat
Brought to you by:

WeWork is a global network of workspaces where companies grow together. Teams of any size can find refreshingly designed collaborative space, private offices, and meeting rooms that energize their employees and their guests. But WeWork is so much more than four walls—providing community, amenities, events, and technology to evolve space into experience. Want to learn more? Book a tour HERE.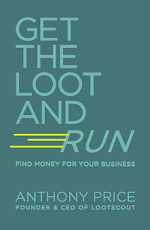 Get the Loot and Run - Whether you're a startup or a billion-dollar business, Get the Loot & Run will show you how to source capital while building an extraordinary business focused on solving problems for customers. Anthony Price distills wisdom from years of hard-earned experience on the front lines of advising companies. This book is your field manual to slay the capital dragon and free customers from mediocre businesses. The thought-provoking message is simple: Fix your business model and capital will flow. Order your copy today using Coupon "BNT17" to save 17% (in step 4 of checkout) or join this event and pick up an autographed hard copy for only $29!

Finding capital to grow your business is almost impossible, leading to stacks of paperwork, wasted time, and rejection. Don't get distracted. Let the experts at LootScout find the capital you deserve using the most powerful capital database on the planet, delivering results at internet speed. Join now and find capital.

Astia Angels is an international angel group investing in high-growth entrepreneurs. Astia has invested in over 50 deals and has had four successful exits in only six years of investing.

Portfolia creates investment funds to back entrepreneurial companies we want to see in the world. Portfolia has had two successful exits in only four years of investing.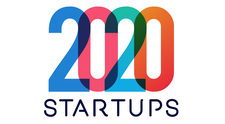 2020 Startups: 6 Week Hyper-Accelerator - 2020 Startups is a zero-equity accelerator program that brings to life the major trends and challenges for today's rising startups. Designed to help founders disrupt marketplaces and growth hack, this program gives founders exposure to proven business strategies, access to our network of investors, and face time with industry thought leaders and experts. BNT has ten $2,000 scholarships to give away for this program! Contact Chris Requena at Chris "at" BostonNewTechnology.com to request one. 5/3 to 6/14 (evenings) and future dates. Boston, MA. Learn More Here and Apply Here

Cape Ann Development - Enterprise-class software, app and web development for startups! We offer the best value for early-stage companies who are not ready to hire full-time technical staff or need to quickly augment their existing IT staff. Visit www.CapeAnnDevelopment.com / Contact Chris Requena at Chris "at" CapeAnnDevelopment.com.

Ink'd Stores is a promotional marketing firm specializing in helping businesses of all sizes solve their marketing puzzles. Our service is one to one, which allows us to listen to your promotional needs and deliver solutions. More than having 'something to hand out', Ink'd Stores ceeates meaningful employee, customer and prospect engagement opportunities thriugh deep industry knowledge and care. A few nice benefits include: No minimums on apparel and hats, On Site, 100% Self Produced Production, Local to Boston, Ship Anywhere, Retail Storefront in Mansfield Crossing to see, feel and touch 7-days a week. Contact Jay Sapovits at jay@inkdstores.com or 774-266-2391 or visit us in person.
Agenda:
6:00 - Networking over pizza, salad, beer, other beverages & more
6:30 - Welcome & Announcements
6:35 - Anthony Price: "Maximum Crowdfunding: The Complete Guide to Raising Capital for Your Business"
7:20 - Barbara Clarke: "Angel Funding: 7 Things Entrepreneurs I Invest in Know Already"
8:00 - Event ends. Join us at The Asgard to continue networking. Address: 350 Massachusetts Ave, Cambridge, MA 02139 - Google Map
Directions & Parking:
WeWork is located at 625 Massachusetts Ave, Cambridge, MA 02139 (Google map).
Public Transportation:
WeWork is right next to the MBTA Red Line Central Square Station.

Parking:
The Central Square Parking Lot at 438 Green St, Cambridge, MA 02139 offers $9 parking after 5 pm (Google map).

The Green St Garage at 260 Green St, Cambridge, MA 02139 offers parking for $2 per hour (Google Map).
Upon Arrival:
Knock on the door if we don't see you right away. Show us your photo identification in the lobby and take an elevator to the 2nd floor. Give your full name at our check-in desk to pick up your name tag.