Scaling Up Business: Building Collaborative Teams and Work Environments #SU...
Sales Have Ended
Ticket sales have ended
Visit our website for awesome startup videos, upcoming events, opportunities and much more: http://BostonNewTechnology.com
Sales Have Ended
Ticket sales have ended
Visit our website for awesome startup videos, upcoming events, opportunities and much more: http://BostonNewTechnology.com
Description
21+. Join us to:
Meet and learn from experts in building collaborative teams and work environments

Ask our experts your questions about building teams

Network with startup founders and business professionals

Enjoy dinner with beer, wine & more
Scaling Up Business is an event series designed to help local businesses grow operations and sales, quickly and effectively, once they have product-market fit. Join founders, managers, executives and consultants to learn strategies, best practices and actionable tactics to drive profitable growth from accomplished experts in a variety of areas, including leadership, sales, marketing, engineering, human resources, finance, operations and law.
Please follow @BostonNewTech and support our presenters by posting on social media using our #SUB2 hashtag. We'll retweet you!
Program:
Talk 1: The Future of Work Redefined: The Impact of Rapidly Changing Workplace Demographics and How to Adapt
Why does the future of work matter? Millennials are the fastest growing and most racially and ethnically diverse generation of the workforce. Companies and their leaders that want to remain competitive must be able to effectively connect with this demographic and increase empathy and collaboration across generations, races, ethnicities, and genders. Join this interactive workshop and learn key ways to enhance sponsorship, reverse mentoring and inclusive leadership in your organization.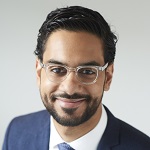 Josuel Plasencia is the Co-Founder and Managing Partner of Forefront, a premier training provider for the future of work, helping leading employers become more innovative, competitive, and profitable as workplace demographics in the United States continue to shift rapidly. He has been featured in NBC, ABC, PBS, C-SPAN, and the Wall Street Journal. Josuel has corporate experience in the areas of finance, business strategy and international development with Accenture, Goldman Sachs, EY, KPMG, BNY Mellon and the Boston Red Sox. He is a World Economic Forum Global Shaper, NationsWell Council Member, 4.0 Schools Fellow, Kairos Fellow, StartingBloc Fellow and a member of the LeadBoston Leadership program. A thought leader in millennial engagement and diversity and inclusion, Josuel has spoken at renowned events and conferences, including speaking at the United Nations, Liberty Mutual, Deloitte, Columbia University and at South by Southwest, the Ashoka U Changemaker Conference, and the ALPFA Convention. He has a Bachelor's of Science from Babson College. Josuel currently sits on the Alumni Leadership Council of the National Academy Foundation and is a former board member at ALPFA, the largest Latino business association in the United States. Josuel enjoys dancing salsa, playing guitar, following the Mets and travel.
Talk 2: Gaining Insight on Our Personal Filters to Improve Collaboration
Everyone has a unique filter through which they see the world. What is the impact of this filter upon interactions in the workplace? This presentation will help attendees to understand how insights into their own personal filters will improve collaboration, communication and teamwork in today's multicultural workplaces.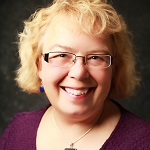 For more than 20 years, Kari Heistad, CEO of Culture Coach International (CCI), has focused on helping organizations solve teamwork issues that arise from diverse and multicultural teams. Intent upon helping companies understand the bottom-line impact of cultural and diversity issues, the work of CCI is both practical and strategic. Kari helps organizations align their work of diversity and inclusion to solve issues that keep senior leaders up at night. In 2017, Kari founded the Diversity Dashboard, which is an online project management software, custom-designed for diversity professionals, to help them track their activities, measure their results and report the ROI of their work and its ability to build inclusive, effective organizations that drive business results.

Talk 3: Culture and Collaboration with Remote Teams
Technology has made remote work more efficient than ever. It's become common at tech startups in particular, who increasingly see distributed workforces as a way to access a broader talent pool, save money, and offer employees more flexibility. However, remote work comes with a number of important challenges. Companies are being forced to rethink the ways they develop company culture and the way employees collaborate. The speaker is Jesse Gildesgame, CEO of BooksTime, a national bookkeeping firm with both remote and office-based teams. He will share lessons learned, common pitfalls and how to avoid them, and provide actionable tips for companies with remote teams.

Jesse is an entrepreneur with a passion for helping other entrepreneurs succeed. He previously held a leadership role at Language International, a successful Harvard Business School startup that enables language students to find and enroll in language courses around the world. He's a graduate of Bowdoin College and a member of Founders Pledge.
Joining the speakers for the panel discussion: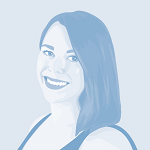 Brought to you by:

Poppin: the easiest way to outfit your office. We believe that outfitting your office should be easy—that's why we've re-imagined the way people shop for their workspace. By eliminating middlemen, we've created a complete collection of commercial-grade office furniture and supplies while lowering prices and reducing delivery times. From startups to Fortune 500 companies, businesses rely on Poppin for complete workspace solutions to help build their brand and culture. www.Poppin.com


BooksTime: Hassle-Free Bookkeeping! BooksTime is a leading national bookkeeping service that solves a common problem: many entrepreneurs get bogged down in back-office tasks, so they don't have time to focus on growth. BooksTime clients get their own dedicated bookkeeper: a responsive and highly qualified expert who takes care of all monthly accounting & bookkeeping needs, using the latest automation tech to ensure accuracy. BooksTime offers specialized services for startups, e-commerce, and financial services companies. Contact us to schedule a free consultation at 888-90-BOOKS or contact@bookstime.com. Follow: @BooksTimeInc www.BooksTime.com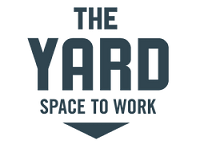 The Yard: Back Bay - Coworking, dedicated desks, and private offices in the Hancock Tower. The Yard offers flexible, month-to-month memberships for entrepreneurs and creatives across Boston, NYC, Philadelphia, and DC. Members have access to high-tech conference rooms, lounges, monthly events and hundreds of business amenities. Sign up for a tour and get a FREE week trial here!

Ink'd Stores is a promotional marketing firm specializing in helping businesses of all sizes solve their marketing puzzles. Our service is one to one, which allows us to listen to your promotional needs and deliver solutions. More than having 'something to hand out', Ink'd Stores creates meaningful employee, customer and prospect engagement opportunities thriugh deep industry knowledge and care. A few nice benefits include: No minimums on apparel and hats, On Site, 100% Self Produced Production, Local to Boston, Ship Anywhere, Retail Storefront in Mansfield Crossing to see, feel and touch 7-days a week. Contact Jay Sapovits at jay "at" inkdstores.com or 774-266-2391 or visit us in person.
Agenda:
6:00 - Networking over dinner, beer, wine & more
6:45 - Welcome & Announcements
6:55 - Josuel Plasencia: The Future of Work Redefined: The Impact of Rapidly Changing Workplace Demographics and How to Adapt
7:15 - Kari Heistad: Gaining Insight on Our Personal Filters to Improve Collaboration
7:35 - Jesse Gildesgame: Culture and Collaboration with Remote Teams
7:55 - Panel - Questions & Answers with all speakers
Directions & Parking:
Poppin is located at 285 Summer St, Boston, MA 02210 (Google Map).
Public Transportation:
Poppin is a 6-minute walk from the MBTA Red line South Station. Walk about 3 blocks southeast (to your right) down Summer St and you'll see the building on your right.
Driving directions:
Parking meters are sometimes available on Summer St and Congress St, but we recommend parking at either the SP Plus Channelside lot ($8 after 3 pm), with entrances at 41 Necco St & 45 Binford St or the VPNE Garage at 10 Necco St ($10 after 4 pm).
Upon Arrival:
Bring photo identification and show it to security in the lobby. Take the elevator to Poppin on the 2nd floor. At the front desk, tell us your full name to pick up your name tag.