Description
Employees possess the most untapped potential for growth, productivity, and profit. Only 24% of all employees are fully engaged at their jobs*. This means that 76% are partially engaged, unengaged, or outright hostile! What would your profits look like if we reversed this statistic so that 76% of your team was fully engaged in your business?
A few topics I will cover:
How to create an executive team that is happy and aligned with your vision

How to create a healthy company culture

Create a winning team with the right people in the right seats

Topgrading to recruit A-Players on your team

Top reasons why A-players leave and how to keep them

How to onboard and grow your talent
Learn how to create a team that is healthy, aligned, and fully engaged in achieving your company's vision!
What's the Scaling Up Planning Workshop?
The Scaling Up Planning Workshop is a quarterly all-day business planning workshop designed for business owners, CEOs, and their leadership teams. Each quarter, in addition to creating a plan, I focus on one of the 4 Decisions** business owners must get right to successfully scale their businesses: Strategy, Execution, People, & Cash. This quarter (Q3) includes a deep dive into the People Decision.

Confidently Scale Your Business:
By the end of this high energy day, you will have a clear picture of where your business will be in 5 years, 1 year & next 90 days, with a one page plan giving you clarity that you haven't had before! Using this roadmap, we will take your business from where you are to where you want to be.
Achieve Team Alignment for Your Vision:
Get faster results with less effort when your entire team is on the same page and inspired to follow your clear and sustainable growth plan.

Learn How to Execute the 4 Decisions in Your Business:
The Four Decisions refer to the critical decisions that growth companies must get right to maximize their revenue, profit, and time. This workshop, modeled after Verne Harnish's #1 best selling book "Scaling up", will give you the tools for making the right decisions to drive business growth in the areas of People, Strategy, Execution, and Cash.
This quarter, we will focus on all of the people decisions leaders have to make in your business.
All workshop participants will receive:
Full day of training with one of the top business coaches in the US

Opportunity to connect with other CEOs and executives

Hot breakfast and lunch

Personal one on one strategy session

after workshop to implement concepts*

Scaling Up 3rd Qtr Planning Workshop: People
Date: Friday, June 22nd, 2018
Registration & breakfast: 8:00am
Workshop begins: 8:30am
Workshop ends: between 4 & 4:30pm
Location: Moore Chamber of Commerce
305 West Main St. Moore, OK 73160

(A hot breakfast and lunch will be provided.)
Guest Speaker: Doug Hacking- Ride The Wave of Relationship-Driven Success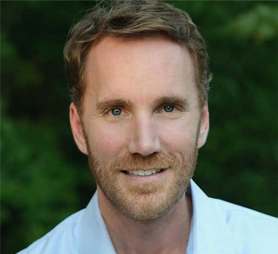 Questions? Contact us at 405 237-0019 or email robgaribay@theclaritypro.com
*exclusive for first time attendees