Description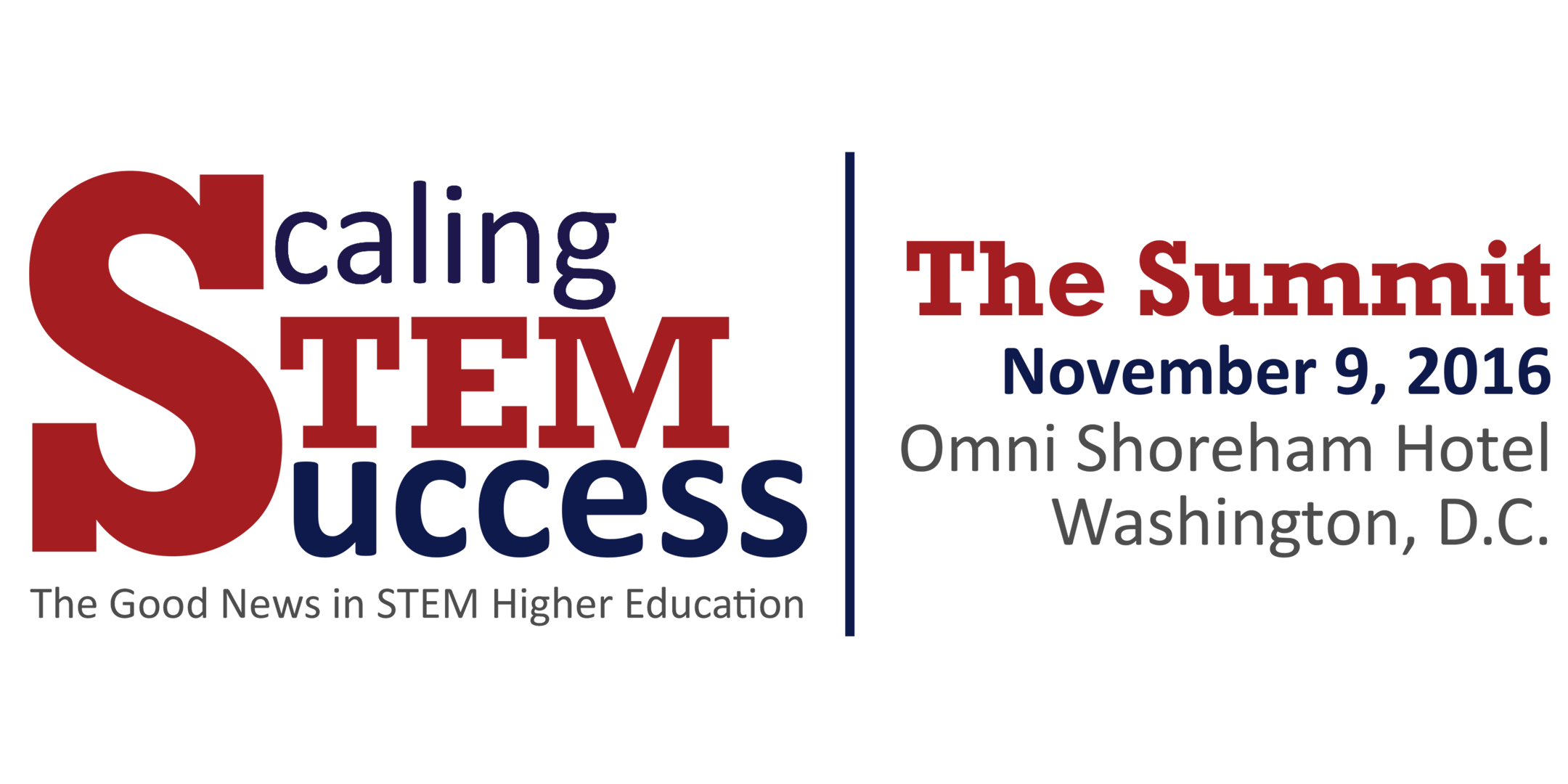 Scaling STEM Success Summit: The Good News in STEM Higher Education will be held at the Omni Shoreham Hotel in Washington, D.C. on November 9, 2016. This Summit is for thought leaders committed to preparing the nation's best-educated, most competitive STEM workforce through compelling relationships, collaboration and shared goals. At this unique forum, STEM stakeholders from business and higher education partners will provide best practices for aligning higher education with industry needs. With the goal of meeting the nation's demand for STEM graduates, participants will share best- in-class STEM learning examples.
Join us as we address some of the key practices in higher education strengthening the STEM ecosystem through themes including:
Unlocking the Full Potential of STEM Research Opportunities
Examining the Current State of Experiential Learning: Opportunities and Obstacles
Advancing a Diverse STEM Workforce
Cultivating College and Career Ready Graduates
Driving STEM Innovation through Business and Higher Education Collaboration
Disrupting STEM Education through Instructional Excellence
NRCCUA will present data analytics of myCollegeOptions®, the nation's most comprehensive student database.
Summit Sponsors:

Confirmed Speakers:
Dr. Freeman Hrabowski - President, The University of Maryland, Baltimore County
Brandon Busteed - Executive Director, Education and Workforce Development, Gallup
William Hansen - President and CEO, USA Funds
Some of the Confirmed Panelists are:
Dr. Keith Moo-Young, Chancellor, Washington State University
Dr. Bryan Albrecht, President, Gateway Technical College
Dr. Regina Stanback Stroud, President, Skyline College
Dr. Richard Rhodes, President/CEO, Austin Community College District
Special Report
A SHEC special report, Scaling STEM Success: Nurturing and Retaining STEM Talent, will also be highlighted, showcasing our SHEC members' efforts towards equipping students for the STEM workforce, best practices, and features an online component.
Room Reservations
To reserve a room please contact 1-888-444-OMNI and say you would like to make reservations as part of the STEM Higher Education Council Summit Room Block.