About this Event
We're thrilled to have Botanical Colors in SF for a special presentation.
If you are a designer for a large or small brand and looking to add natural dyes to your collection, join Kathy Hattori of Botanical Colors for a presentation on scaling natural dyes.
Kathy will explore the complete range of beautiful textile dyes designers can use on animal or plant fibers as well as ways a brand can grow using non-toxic dyes versus the more common synthetic dyes. Botanical Colors recently partnered with EILEEN FISHER and Bloomingdale's to create an Indigo Collection and is currently working with brands large and small to help scale their natural dye needs.
Botanical colors natural dyes are derived from plants, roots, bark and other natural materials that are GOTS (organically) certified and they have partnered with US, South American and European based dye houses that provide yarn, garment and short length piece dyeing scalable from small to high volume runs. The colors are earthy, brilliant, and non-toxic and meet standard light and wash tests. Color cards will be on hand to see a range of colors achieved with Botanical Colors' natural dyes.
Learn about:
Custom natural dye production in scalable volumes and multiple formats including skein, garment and short length fabric dyeing
Color development and matching to your standard
Prototype and sampling
Natural organic, plant-based indigo dipping
About the Speaker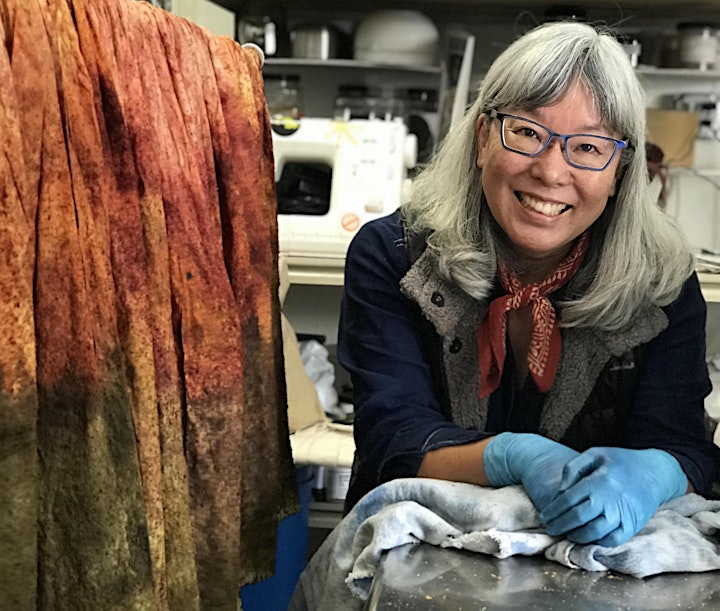 Kathy Hattori is the founder and President of Botanical Colors and markets natural dyes and pigments to crafters, artisans and commercial clients. Kathy has been involved with textiles since 1982, and has studied with renowned natural dye teachers in the US and Europe including Michel Garcia, Denise Lambert and John Marshall. She teaches and lectures about natural dyes and has written articles in numerous publications and is sought after as a speaker about the sustainable use of natural dyes in global textile production. Learn more at: botanicalcolors.com.