Scaling Global Growth | International Product Strategy & Saké Dinner Recept...
Description
Are you an entrepreneur, an executive, an innovator product manager, UX designer, marketer/PR professional, business developer, operations professional, content writer, internationalization (i18n)/localization (l10n) professional or working a company expanding in international markets?
Join us on October 2nd at Google Launchpad in SOMA for an evening that questions the status quo and brings together industry visionary leaders driving global growth and international product experience at top Silicon Valley companies. Product executives from Google, AliPay, PayPal, LinkedIn, Facebook, Airbnb, Coursera, and more will be sharing cross-border stories and case study learnings on how to scale global growth with product market fit. Goal is to build a community of like-minded thought leaders on a global mission for growth.
This event is free, but please register to secure spot. Join the GlobalSake LinkedIn Group and Facebook. You can also follow us on twitter - @globalsake.
PROGRAM:
5:30-6:15 Saké tasting sponsored by btrax, Inc. & buffet dinner reception sponsored by Google
6:15-8:30 Tech talks: panels and presentations
Tech talks include:
6:15-6:45 Scaling Global Growth: building products for market-fit across cultures and borders by Talia Baruch, CEO at Yewser.
6:45-7:05 Design for a Global Audience by Yiying Lu, Design Lecturer of NYU Shanghai Program of Creativity & Innovation
7:10-7:40 Panel: New Market Strategies. Moderator: John Hayato, Senior Strategist at btrax. Panelists: Yin Yin, COO at COMPAS; Porter Gale, SVP Partnerships at Globality; Carl Miller, Founder at Global Retail Insights Network (GRIN); Vinamrata Singal, Product Manager at Google NBU (Next Billion User team); Hai-Ching, Corporate Counsel at Coursera.
7:40-8:00 International Growth Stories: Christian Byza, International Growth Senior Product Manager at LinkedIn.
8:00-8:30 Panel: Global Payments. Moderator: Talia Baruch. Panelists: Mauricio Comi, Head of Payments at Facebook; Dora Chai, Business Development at Alipay; Brian Wey, Payments Product Lead at Airbnb, Karen Li, Head of Global PMO at PingPong Financial (Building China-to-Global Payments).
8:30-9:00 Networking and closing notes
Why attend?
Meet like-minded product innovators and entrepreneur executives. Enjoy meaningful conversations with professionals who live and breathe global-from-get-go and can help you avoid the common pitfalls. Learn about how to scale your product experience to maximize growth in your target markets. Walk away with the tools to grow. Some of the answers you can expect to get in this event address these questions:
How do we define success in the global marketplace?
How do we build a lasting strategy for our remainder headroom growth?
How do we determine our target new markets?
What are the cultural differences in user expected behavior in our top countries?
How do we balance tradeoffs in cost/benefit decisions for international product investment?
What works what doesn't: findings from international AB testing and user research.
And many more…
This event is organized by GlobalSaké—for growth's sake. Our team comprises Talia Baruch (Founder CEO, Yewser), John Hayato (Strategy, btrax) and Yin Yin (COO, COMPAS). This inaugural event marks the kick-off of our efforts to build a network of like-minded professionals in the Bay Area (for now) who drive international growth, so we can learn from each other.
We would like to thank Google Launchpad for hosting this event.
Speaker Bios
Organizers @GlobalSaké:
Talia Baruch (Founder CEO, Yewser)
Talia Baruch makes products make sense across culture codes and market wants. She lead International Product Management & Global Growth Strategy at LinkedIn and SurveyMonkey, and mentors startup executives at Google Launchpad. Earlier in her career, Talia internationalized Google's Earth and Maps products, orchestrated Starbuck's brand entry in MENA, and optimized VMware's localization in LATAM. In 2017, Talia founded Yewser, helping companies accelerate growth in international markets. Talia and her in-country geo-expert teams deliver the playbook and execution for product geo-fit experience, maximizing market adoption.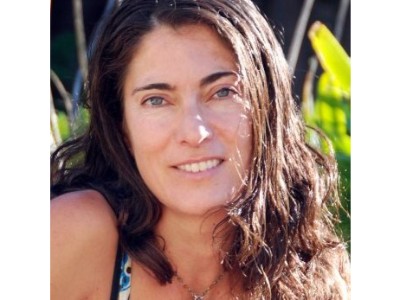 John Hayato (Strategy, btrax)
John Hayato Branderhorst's path to btrax has been anything but straight. Prior to joining the btrax team to head up business development and strategy, he consulted with NTT on partnership and acquisition strategies, worked with Sony spinout, MotionPortrait, on their U.S. expansion, and started a ramen noodle business that was the precursor to Off The Grid. John is passionate about fitness and healthy living and spends his free time volunteering with Kids Enjoy Exercise Now SF, a non-profit that provides free one-to-one exercise opportunities for youth with disabilities.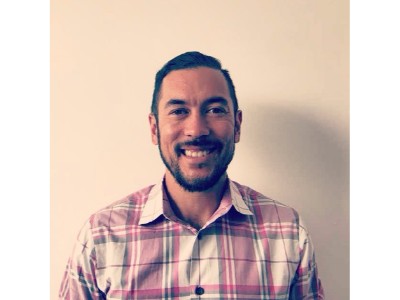 Yin L. Yin (COO, Compas)
Yin L. Yin is COO and founding member of Silicon Valley-based startup COMPAS Global whose software is used by B2B SaaS companies to plan and execute their global growth. Yin also led international business development, partnerships and operations positions at various startups across the smart grid, solar and geospatial data visualization industries. Prior to her switch into cleantech, she was a Project Leader at The Boston Consulting Group, based in Berlin and Beijing, advising Fortune 500 companies on their international growth strategies. She is a China-born, Germany-raised, Canadian-American citizen, married to a Costa Rican.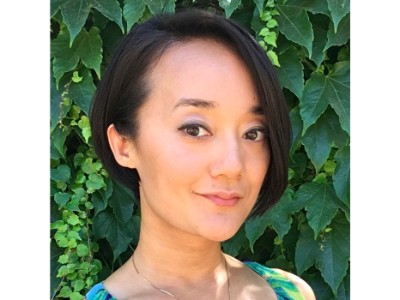 Welcoming our Guest Speakers:
Yiying Lu, Design Lecturer of NYU Shanghai Program of Creativity & Innovation
Yiying Lu is an award-winning designer, named a "Top 10 Emerging Leader in Innovation" in the Microsoft Next 100 series. She designed for Disney, PepsiCo, Microsoft, Twitter, Sony, Expedia, among others, and her projects were featured in The New York Times, Forbes, The Atlantic, Fast Company, NBC News, TIME, Wired Magazine, The Verge, CNN, BBC, San Francisco Chronicle, TechCrunch, Mashable, Engadget, The Huffington Post. Yiying is the first IDEO Artist in Residence in China, and a design lecturer at NYU Shanghai program of Creativity & Innovation.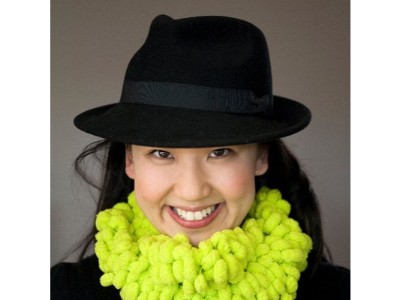 Porter Gale, SVP Partnerships at Globality
Porter Gale has over 20 years of experience in marketing, brand-building and scaling start-ups. She is currently the SVP of Partnerships at Globality, a platform that matches clients with premium, global B2B service providers. Ms. Gale will share stores and lessons learned, from several companies, and how they've implemented cross-border expansion.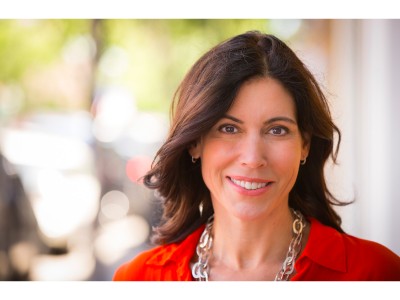 Carl Miller, Founder at Global Retail Insights Network (GRIN)
Carl Miller is the Founder and Managing Director of the Global Retail Insights Network (GRIN), the principal not-for-profit global community for e-commerce professionals. Carl founded the GRIN to help cross border retailers lead and innovate through knowledge and collaboration. He previously led the retail practice at GlobalCollect (an Ingenico company), where he worked with top retailers, helping them develop global e-commerce strategies. Carl is studying innovation at the Haas School of Business executive education program, and has been designated as a 'Top of the List E-Commerce Professional' by the San Francisco Business Times for his innovation around B2C services.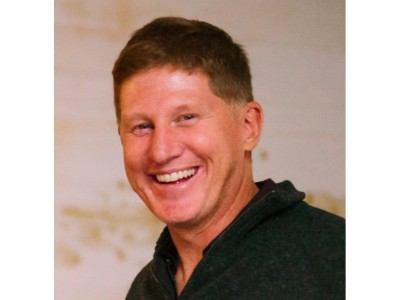 Hai-Ching Yang (杨海青), Corporate Counsel at Coursera Inc.
Hai-Ching is corporate counsel for Coursera, with a background in advising global companies and startups in US, EU, and emerging markets. At Coursera, Hai-Ching works as the lead deal lawyer for all industry partnerships, government and nonprofits, and manages all compliance matters related to data privacy. Prior to Coursera, Hai-Ching has worked in Beijing as a cross-border attorney for global law firm, K&L Gates, and has advised numerous Fortune 500 companies, private equity funds, foundations, and nonprofits on corporate transactions, foreign investment, mergers & acquisitions, regulatory, and compliance issues. Having both served as a Fulbright Scholar at Tsinghua University and law lecturer at Peking University School of Transnational Law, Hai-Ching is passionate about education and hopes to encourage skills training for the global workforce and future tech economy.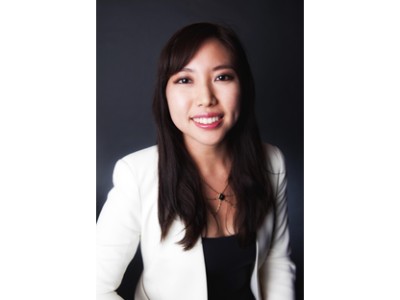 Christian Byza, International Growth Senior Product Manager at LinkedIn.
Christian is an entrepreneurial passionate Senior Product Manager at LinkedIn, overseeing an agile team of dev/design focusing on driving growth in international markets. Prior, he lead Social Ads for Adobe Media Optimizer. A digital marketing expert, Christian co-founded Online Marketing Rockstars Conference & Expo in Hamburg, Germany. He mentors startups and speaks at the Product School and industry conferences.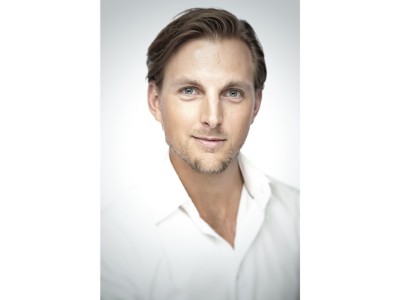 Mauricio Comi, former Head of Payments at Facebook
Mauricio is an expert in international business strategy. He has lived in 9 countries across Europe, Asia, Latin America and the U.S., and has broad experience helping technology companies address the challenges of localization to maximize their potential. He's recently rejoined Intuit to lead their Product Partnerships team. Before that he worked at Facebook for 4 years to solve the challenges of payments localization, with a specific focus on e-commerce, card-not-present, cross border environments, as well as focusing on countries where most people prefer to use local payment methods. Prior to moving to Silicon Valley, he worked for Boston Consulting Group in Mexico City, Sony in London and Salzburg.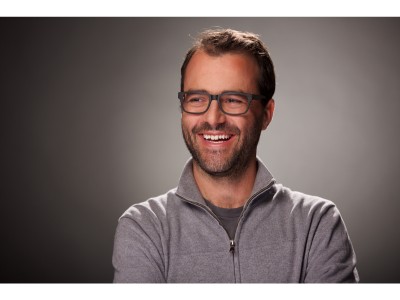 Dora Chai, Business Development at Alipay
Dora leads strategic partnerships and business development at Alipay US, out of its Silicon Valley office. Launched in 2004, Alipay is the world's leading third-party payment platform with over 520 million registered users. Prior to her current role, Dora served as spokesperson for Alibaba Group and led international communications for Ant Financial which operates Alipay. Born and raised in China, Dora has focused her career on facilitating business and cultural exchanges between China and overseas markets. She holds an MBA from Haas School of Business, UC Berkeley and B.A in Journalism and Mass Communication from Beijing Foreign Studies University.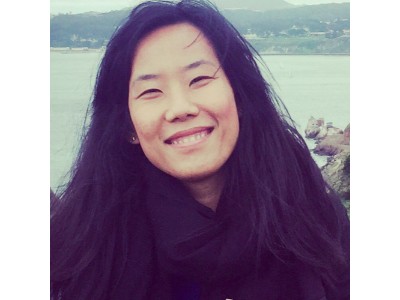 Karen Li, Head of Global PMO at PingPong Financial
Karen Li serves as the Director of US Operations and Global PMO at PingPong. At the current role, Karen is responsible for day to day operations in the US and running some of the key global initiatives for PingPong, an innovative and fast growing payment facilitator for China-based eCommerce sellers . Prior to PingPong, she played various key leadership roles at PayPal China, CapGemini and BearingPoint. Karen also co-founded two early stage start-ups in cloud computing and consulting services.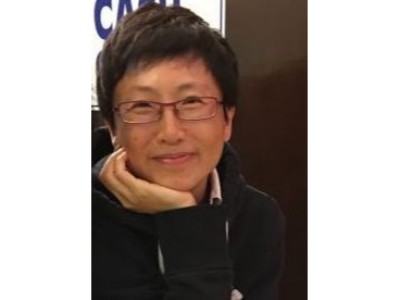 Vinamrata Singal, Product Manager at Google
Vinamrata Singal is an Associate Product Manager (APM) on the Next Billion Users team, working on Google Station, a product aimed at working with local ISPs, SIs, and venues to bring wifi to emerging markets. Specifically, she was the product manager leading a team to launch Google Station in Indonesia, partnering with CBN and Fiberstar. Vinamrata holds a Bachelor of Science in Computer Science from Stanford University, focusing on Human-Computer Interaction.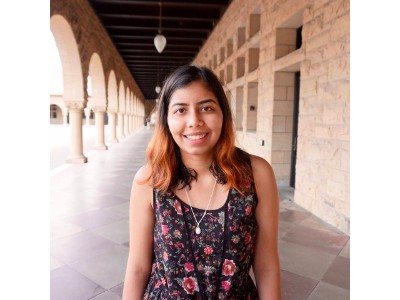 Brian Wey, Product Management at Airbnb.
Brian leads product management for payments at Airbnb. With hosts and guests in 192 countries, Airbnb is a uniquely global marketplace, and Payments plays a critical role in fostering trust between individuals. Before Airbnb, was a director at PayPal focusing on global digital merchant solutions. Brian was also director of product at Zong, a carrier-based payment solution, which was acquired by PayPal in 2011.