Description
Today's climate for non-profits makes the need to develop earned revenue sources more important than ever. Yet lean non-profit organizations often face challenges identifying and capitalizing upon mission-aligned earned income sources. This panel and networking event will provide practical guidance for non-profit leaders and board members interested in exploring and scaling earned income revenue streams.
The program will provide individuals and teams of professionals exposure to strategies, best practices, as well as experts in the field. Non-profit leaders will share their successes and challenges in growing earned revenue.
AGENDA
6:00 - 6:45 PM: Reception and networking (Light appetizers and wine)
6:45 - 8:30 PM: Panel discussion and fireside chat.
PANELISTS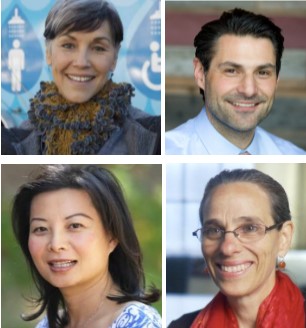 Perla Ni, founder of GreatNonprofits
Raquel Pinderhughes, founder of Roots of Success
Doniece Sandoval, founder and CEO of LavaMae
Mark Wexler, co-founder and Executive Director Not for Sale / co-founder and partner Just Business
Moderated by Scott Saslow, HBS '97, founder Palo Alto Impact Center

AUDIENCE
HBS alumni, Palo Alto Impact Center professionals and other community members interested in helping to scale the impact of their non-profits.

EVENT PARTNERS
Harvard Business School Community Partners-- a 501 (c)(3) organization operating under the Harvard Business School Alumni Association of Northern California. Its mission is to inspire and empower HBS alumni to make a positive social impact in their community. We do this by offering alumni opportunities to leverage their skills and experience to help nonprofit organizations succeed.

Palo Alto Impact Center-- provides professional development for social impact investors, entrepreneurs, and corporate professionals. Our mission is enabling the launch of new social impact organizations that improve the lives of individuals in the Bay Area and globally. We achieve this by growing and connecting the ecosystem of social impact professionals, creating high–impact professional development, and providing access to capital.
SPONSORED by Cooley