Description
A Four Session Program For As Low As $650/person*
May 29, June 5, 12, 19, 2018
*Program fees are $1950/person (plus tax) but if you qualify for the Canada-Ontario Job Grant, you may receive a grant of up to 2/3 of eligible program costs. Contact Laurie Nadeau at NadeauL@thecentre.on.ca for full grant information.
Two attendees from each organization is recommended to best leverage this unique learning experience.
Presenting Sponsors



Event Sponsors

---
The Future of Your Business is 4 Days Away.
Whether you're ready or not - whether you embrace it or not, every business is in continuous transition. As a business leader, striving to prosper in a time of frenetic change, you're under heightened pressure to anticipate what might happen in the future. Over each day of the Growth Series you will learn how to prepare and support your organization for long-term, continuous growth in a world that no longer rewards conventional wisdom.


May 29, 2018
Session One: Leveraging Your Existing Capabilities By Listening to Your Customers
Session One of the Growth Series will help you to validate your organizational strengths and use them as a springboard for planning growth beyond what you do now. How? By learning to look at your business with a value mindset, from a customer's perspective.
June 5, 2018
Session Two: Choosing the Right Value-Added Ideas to Spur Growth
Session Two of the Growth Series will help you to chart a corporate course based on leveraging your current assets to advance your most promising opportunities. You will learn planning disciplines that will help you to rank customers and markets according to their potential for growth. The day will help you to shape the right product or service offerings to attract the right customers.
June 12, 2018
Session Three: Refining Your Processes to Support Growth and Manage Complexity
Session Three of the Growth Series will show you how to surmount the most common barriers to success in the implementation of new ideas, products and customer strategies. You will learn how good complexity allows you to demonstrate value to your customers and how bad complexity can kill your bottom line.
June 19, 2018
Session Four: Building an Organizational Culture that Nourishes Growth
Session Four of the Growth Series shows you the steps to take to create a corporate culture that supports your intrapreneurs and the necessary resources they require to implement new ideas. The objective is to create a culture of continuous innovation rather than occasional bursts of inspiration.
---
Program Facilitators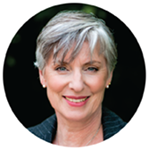 Vivian Hisey
An accredited training and communications professional, Vivian works to align sustainable learning strategies with core business objectives for a more productive work environment.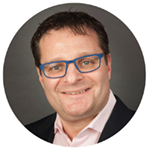 Ken Tencer
Ken helps organizations to get their ideas off of the back of the napkin and successfully into the market.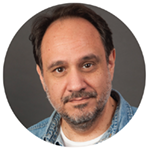 John Paulo Cardoso
'Start anywhere' is John's tenet for helping organizations solve their most pressing problems and bring meaning to the tangle of unrelated needs, wants, ideas, and perceptions.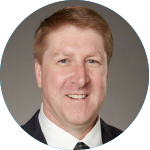 Steve McCauley
Steve transforms consumer insights into profitable product platforms and disruptive innovations.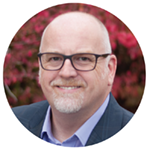 Jeff Holland
Jeff excels at identifying and driving operational changes that help organizations meet the ever-changing demands on their business and people.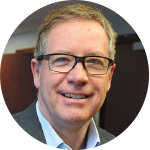 Frank McKeown
Frank is a natural leader. He has been successful in growing and restructuring businesses, raising capital and leading major transactions including an IPO.
---
Presenting Sponsors

About icicle˚
At icicle°, we don't just teach specific skills, we advance your business strategy.
The real payoff for your investment in learning is how well your people apply their new skills and knowledge on the job, in support of your strategic plan. Program design, program delivery and program sustainment should all inspire passion and fresh thinking, and build on your business blueprint long after the "formal learning" is complete. That's what we do.
At Icicle Learning, we create and deliver innovative learning solutions that are integrated into your workplace and directly aligned to your business strategy for a dramatic impact on your organization's effectiveness, efficiency and employee satisfaction.

About TechPlace
TechPlace is where the best in tech connect.
Led by the Burlington Economic Development Corporation (BEDC), TechPlace exists to help technology, talent and ideation come together under one roof. But we do more than provide a base camp for tech companies to get work done.
Anchored by our two co-location partners, Haltech and Angel One Investor Network, TechPlace provides tech companies (both new and growing) with access to space, resources, programming and mentorship through a growing partnership network and by creating an environment that's focused on generating opportunities for networking and growth.