Description
The Scale(Up) Alps Project Partner Meeting will be held at Torino Chamber of commerce premises:
Palazzo Birago, Via Carlo Alberto 16, 10123 Turin
Meeting room: SALA GIUNTA MAIN FLOOR
AGENDA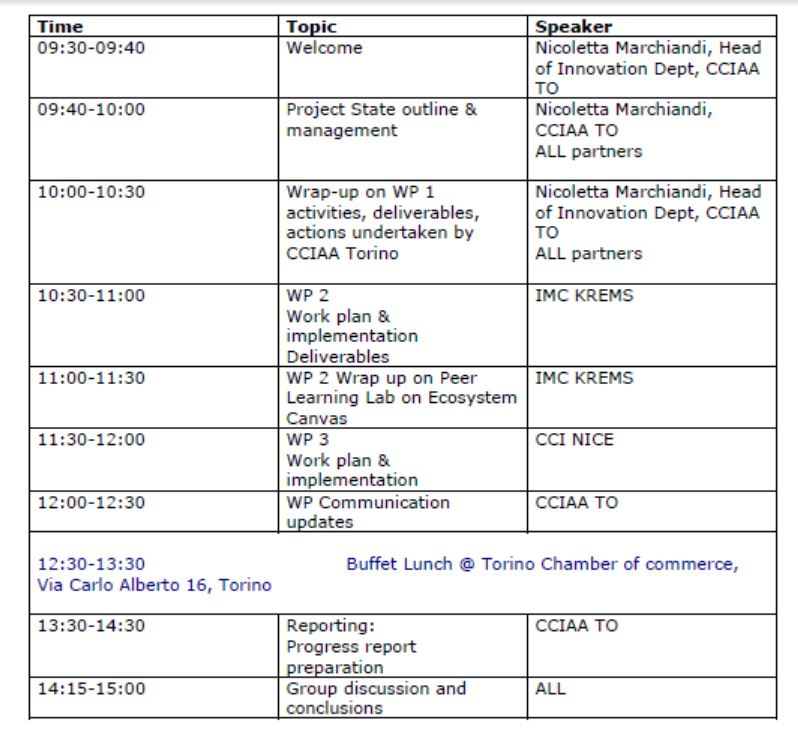 FAQs
Are there specific requirements to enter the event?
Yes - Only members of the Scale(up) Alps project consortium can participate in the event.
How can I contact the organizer?
Contact Information:
Nicoletta Marchiandi: n.marchiandi@to.camcom.it, +390115716320
Chiara Soffietti, c.soffietti@to.camcom.it, +390115716322
Paola Tolin: p.tolin@to.camcom.it, +390115716326